5 In-Demand Tech Skills That Will Add To Your Paycheck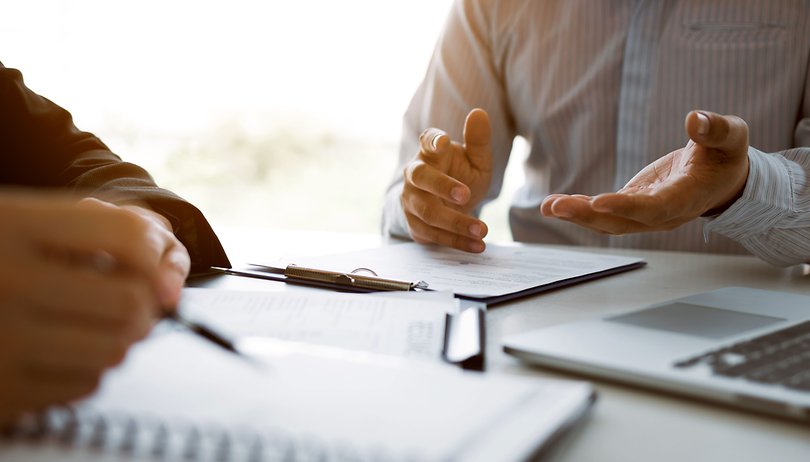 The one thing savvy tech workers are doing right now is looking at their skills and seeing where the gaps lie.
Because the tech sector moves swiftly, this creates a skills obsolescence that those in the industry have to constantly keep on top of. It's very unlikely that you're using the same software in 2023 that you were five years ago, not least because it has probably moved to a SaaS solution.
The hardware you're using has probably changed too: where many companies previously used on-premise solutions for their data storage, the rapid pace of digital transformation has ensured that these days, much of this is handled in the cloud.
As a result, there are a number of roles in decline, including network engineers and on-premise data center specialists, largely due to the rise of cloud computing. The decreasing life cycles of programming languages also mean that coders now need to know more than one language to remain competitive.
Deloitte's Tech Trends 2023 survey notes that technical skills are becoming outdated every 2.5 years, on average.
This emerging skills gap affects more than tech workers. Deloitte's report also indicated that in the past year, 82% of US enterprises were prevented from pursuing digital transformation projects due to a lack of resources and skills.
And of course, the recent rise in generative AI platforms has tech workers worried about the future of their jobs, with professional services company Accenture saying that 40% of all working hours could be impacted by generative AI tools. Adding to workers' fears is a Goldman Sachs study that says that generative AI tools could impact as many as 300 million full-time jobs worldwide.
Keep skills sharp
As a result, the need to keep skills sharp has never been more crucial. Massive open online course provider Coursera has identified the most in-demand and high-income skills which tech workers can look to either adopt, or consider developing.
While bleeding-edge technical skills will always matter in the sector, Deloitte's report points out something that is also with keeping in mind: creativity, problem-solving, and other human skills are greater differentiators for tech talent than ever before, too.
Data analysis
This year, 120 zettabytes of data are predicted to be created, up 23 zettabytes in 2022. With such vast amounts of data being generated by businesses, organizations, and individuals, there is a growing need for professionals who can not only make sense of data, but who can derive valuable insights and predictions from it. As a result, data analysts and data professionals are in high demand across industries as the importance of data-driven decision-making comes to the fore.
Software development
Software developers are always in demand, and not just within the tech industry: increasingly, they are being sought across many different industries and organizations. In-demand programming languages include Python, JavaScript, PHP and C++, with a rise in the number of roles being sought for frontend, backend and full-stack developers.
If you're looking for a new job, Crown Equipment Corporation has an opening for a Software Development Manager – Hybrid, in Ohio. You'll establish measurements, monitor the effectiveness and efficiency of software development processes and take corrective actions as needed. You'll need a Bachelor's degree in computer science or a related field, plus eight years' of related experience.
User experience
With a shift towards digital products and services, such as banking apps and self-service applications, comes a greater emphasis on user-centric design. This then requires UX professionals to play a critical role in ensuring that digital products and services are user-friendly, engaging, and meet the needs of the target audience.
Lowe's is seeking a Senior Product Researcher – UX in Charlotte. In this role you will establish the methodology and set the tactical direction for all usability testing and research associated with assigned projects and will require expertise in usability, testing, facilitation, persona development and research methods.
Web development
The rise in ecommerce, the increasing online presence of businesses, organizations, and individuals, the need for responsive mobile solutions and the growing demand for web applications that span social media platforms to productivity tools, are all factors for the need for web development skills.
Project management
Increasingly recognized as a strategic discipline that enables organizations to execute their initiatives effectively, project management skills are valuable for companies for a number of reasons. Agile methodologies, such as Scrum and Kanban, have gained popularity in project management, to help companies to get development projects out in a timely and cost-effective manner and to manage projects that are increasingly complex.
In Atlanta, a Senior Project Manager is being sought by Sohanit Inc. You will provide experienced IT Project Management skills and will need aBachelor's degree or equivalent, as well as seven years' of information technology project management experience. Project Management Professional (PMP) certification is mandatory, with Agile Certified Practitioner (PMI-ACP) or similar certification preferred.
Accelerate your career in tech today via the NextPit Job Board. This article was written by Kirstie McDermott.