Motorola's Charm, an Android-powered square QWERTY keyboard handset will be featured in a T-Mobile USA back-to-school sale for a whopping cost of $0 with a two year contract on a qualifying family plan according to a picture of a poster posted at TmoNews. Specs on the device are not yet available, but Engadget writes that "it can't be much longer now before we get the skinny on this square."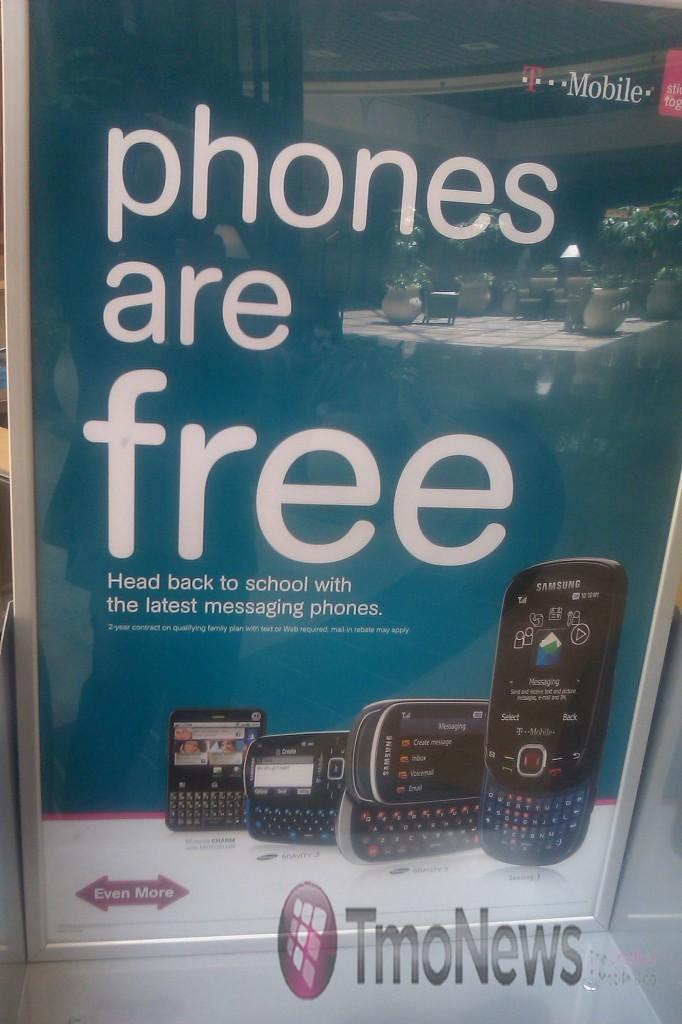 AndroidCentral notes that the Motorola device, now confirmed as the Charm, was once rumored to be called the Basil.
AndroidandMe tries to enlighten us a little bit on hardware possibly used in the device, and manages to come up with a suggestion to convert Blackberry users at the same time:
For an idea of the possible specs check out Motorola's developer page for the Flipout, a similar small-screen Android phone. That device features a 2.8 inch QVGA display (Charm appears to be the same) and has a 600 MHz TI OMAP3410 processor.

If you have any friends of family members who lean towards BlackBerry's design principles, the Charm could be the perfect device to help encourage them to switch over to Team Android.
According to TmoNews, also listed in the poster are "the Samsung :) , Gravity 3 and the Gravity T."
Engadget also makes light of the timing of the leak when the say "advertising a product before it's even official, what could be more patriotic?"
Other Sources: AndroidandMe, AndroidCentral, Engadget, Phandroid
Image from TmoNews