Apple Maps Goes Offline in iOS 17 to Challenge Google Maps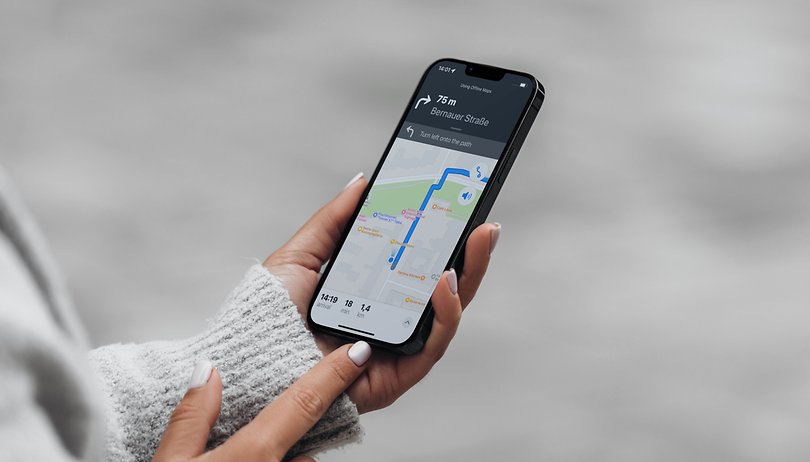 Apple has been investing in its native maps application for some years already but still lacks a bunch of features found on the category benchmark: Google Maps. For iOS 17, however, the company is adding one important feature to its navigation app: Offline maps. See how the feature works and how it stands out when compared to the competition.
The feature comes to Apple Maps a little over 10 years after reaching Google's application, around the same time the default maps app was changed from Google's to the native Cupertino app. And it comes in a rather full-featured way, supporting not only the basic maps display, but also turn-by-turn navigation, and even some extra information on cached places.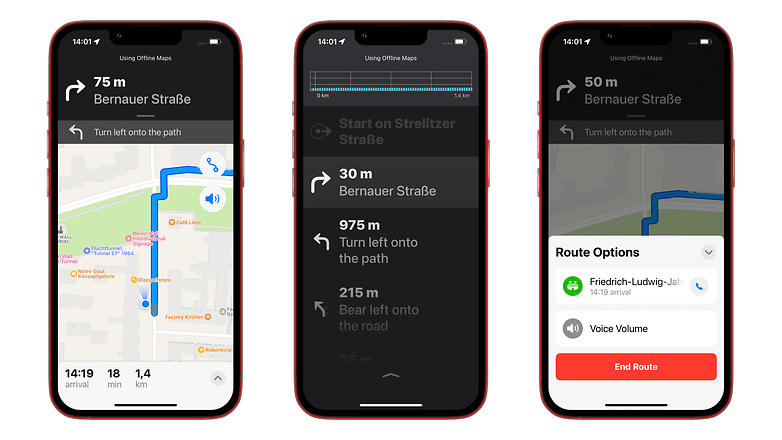 During offline navigation, voice instructions continued to work, and even information on the estimated time of arrival (ETA) worked as usual.
One feature in which Apple seems to have gone the extra mile is caching additional information on places. While Google Maps saves the name, address, telephone number, and opening times for saved places, Apple Maps—at least during this early iOS 17 beta release—cached details such as a short description, useful information (accepted payment methods, parking availability, etc.), and even the website address—ok, so this last one is not that useful without a connection.
In our brief test, Apple Maps even managed to cache departure information on train stations, something that can be handy when traveling abroad as long as services are punctual, of course. The feature probably won't be enough for trainspotters, but should be fine if you update your maps just before leaving a hotel room, for example.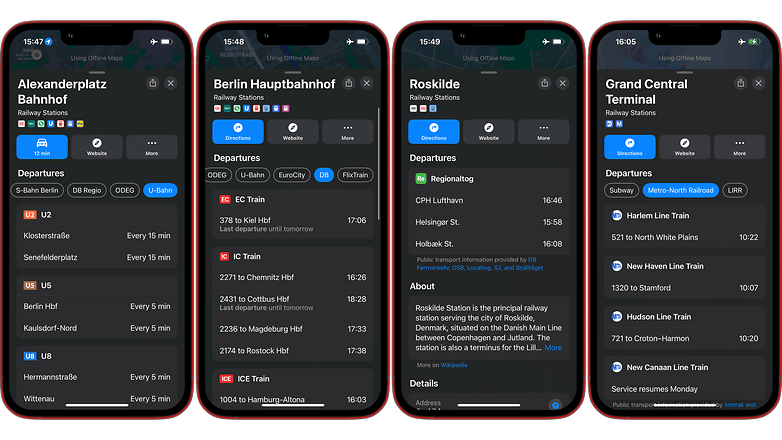 Another difference from Google Maps is that the iOS app offers clear indicators of which places were saved on the device, with a "no cloud" icon clearly showing available offline maps. As you zoom in near the street level, the available area is highlighted, avoiding uselessly zooming in non-cached regions.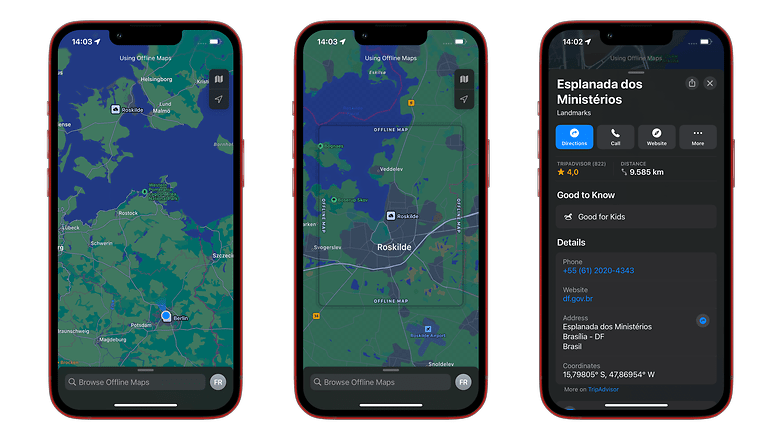 As expected from the added features, offline data on the Apple Maps app occupied more MBs than Google's for a similar coverage area, so that is something to keep in mind if you are running low on storage. Of course, the difference will be bigger in cities where Apple offers more metadata, such as in the US.
How to use Apple's offline maps feature
One advantage of Apple's implementation of offline maps is how easy it is to save a region to the iPhone. The simplest way is to search for a point of interest as usual and tap the Download button. Just confirm the area to be cached and tap the big blue Download button.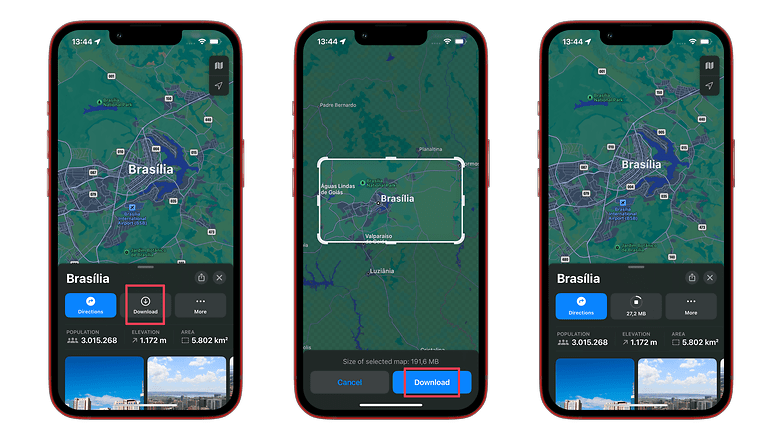 The other method is similar to the steps on Google Maps:
Tap on your profile image next to the search bar.
Select Offline Maps.
Choose Download New Map.
Confirm the desired area then tap Download.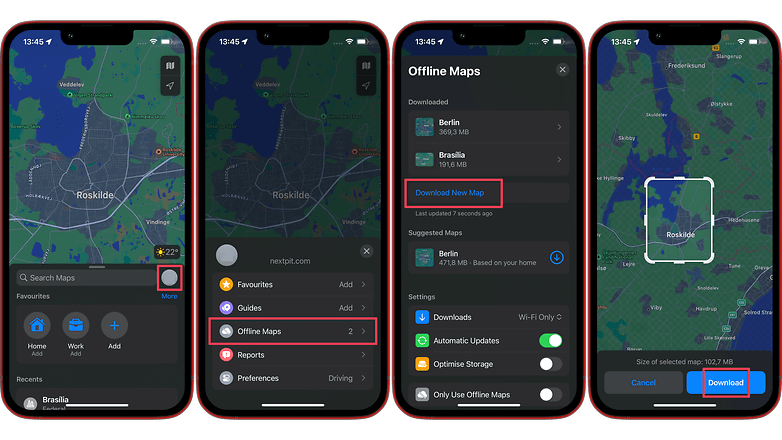 Oh, and one more thing®, Apple Maps not only allows renaming offline maps but also changing the saved area. Simply select a downloaded region to find a Resize button on the same screen you can rename and delete the map. This feature requires an internet connection and doesn't allow, for example, cropping a smaller area if you are desperate for some MBs.
In the end, Apple's implementation of offline maps not only matched but also surpassed Google Maps in some significant ways. As an Android user (formerly Here Maps@WP7), that doesn't help me at all, and won't make me line up for an iPhone anytime soon. But I would easily keep cached maps in both apps while traveling if I had an iPhone as my main device.
What about you? Are you an iPhone user who already converted to Apple Maps or are you a diehard Google Maps fan? Also comment if you are still rocking the good old Here WeGo app and why.