The best smartphones you can buy today for under $200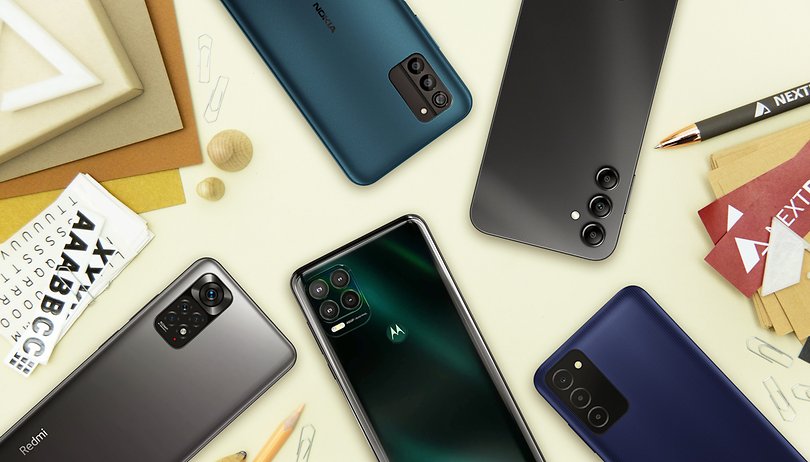 Is it possible to have a decent experience with a sub-$200 smartphone in 2023? Yes, it is. Check NextPit's recommended list of phones in the entry-level class, with cheap phones that in most cases outperform mid-range devices from previous years. With models from Samsung, OnePlus, Motorola, and Nokia, there is an option for all types of users.
The best sub-$200 smartphones compared
Editorial pick
5G with stylus
Decent performance
The cheapest usable
Import-only
Product
Picture

Display
6.6-inch LCD
1080x2408 pixels
6.8-inch LCD
1080x2400 pixels
6.5-inch LCD
720x1600 pixels
6.5-inch LCD
720x1600 pixels
6.43-inch AMOLED
2400x1080 pixels
Processor
MediaTek Dimensity 700 (Global)
Samsung Exynos 1330 (India)
Qualcomm Snapdragon 480

Qualcomm Snapdragon 662

MediaTek Helio P35

Snapdragon 680

Memory
64/128 GB ROM
4/6/8 GB RAM
128/256 GB ROM
4/6 GB RAM
32/128 GB ROM
3/4 GB RAM
32/64 GB ROM
2/3/4 GB RAM
64/128 GB ROM
4/6 GB RAM
microSD
Yes
Software
Android 13
Android 11 (+12)
Android 12
Android 11 (+12)
Android 11 (+12)
Camera
Triple camera
Main: 50 MP
Depth: 2 MP
Macro: 2 MP

Quad camera
Main: 48 MP
Ultra-wide: 8 MP
Macro: 5 MP
Depth: 2 MP
Triple camera
Main: 13 MP
Ultra-wide: 5 MP
Depth: 2 MP

Triple camera
Main: 13 MP
Macro: 2 MP
Depth: 2 MP

Quad camera
Main: 50 MP
Ultra-wide: 8 MP
Macro: 5 MP
Depth: 2 MP
Front camera
13 MP
16 MP
8 MP
5 MP
13 MP
Battery
5,000 mAh
15 W wired charging
5,000 mAh
10 W wired charging
5,000 mAh
15 W wired charging
5,000 mAh
15 W wired charging
5000 mAh
33 W wired charging
Dimensions
6.60 x 3.07 x 0.36 in | 7.13 oz
167.7 x 78 x 9.1 mm | 202 g
6.67 x 3.05 x 0.37 in | 7.69 oz
169.5 x 77.5 x 9.4 mm | 217.5 g
6.56 x 3 x 0.34 | 6.87 oz
166.7 x 76.62 x 8.79 mm | 194.8 g
6.46 x 2.99 x 0.36 in | 6.91 oz
164.2 x 75.9 x 9.1 mm | 196 g
6.30 x 2.91 x 0.32 in | 6.31 oz
159.9 x 73.9 x 8.1 mm | 179g
Release date
January 2023
June 2021
September 2021
December 2021
January 2022
Good

Solid everyday performance
Expandable memory support
Headphone jack support
Vibrant display colors
Dependable biometric sensor
Excellent software support
Strong battery life
5G support

5G support
Includes a stylus
More versatile camera than rivals

Good performance
Bright AMOLED display
Faster charging

Bad

LCD display too dim for outdoor use
Lacks ultra-wide camera
Slow wired charging
Mono audio speaker

Low memory models
Weak camera

Performance is inferior to the other models
Low memory options
Weak camera

Offers*
Unfortunately, none of the current suggested phones were tested by NextPit. So this list was prepared based on our personal experiences with other models from the same brands, especially with software support, camera features, and timely updates. Keep in mind that this list was made with the US market in mind, because of that, some of the models are exclusive to North America.
Since our last update, the main change is more and more 5G models in the entry-level category, with two of the five models on the above list, and occasionally a 5G version of the runner-up phone during sales at below 200 dollars. Another welcome change is more phones with long promised software support, with not only Android upgrades but especially the important security patches.
NextPit recommendations: The best 2023 smartphones for less than $200
Samsung Galaxy A14: Superior software support (+ 5G)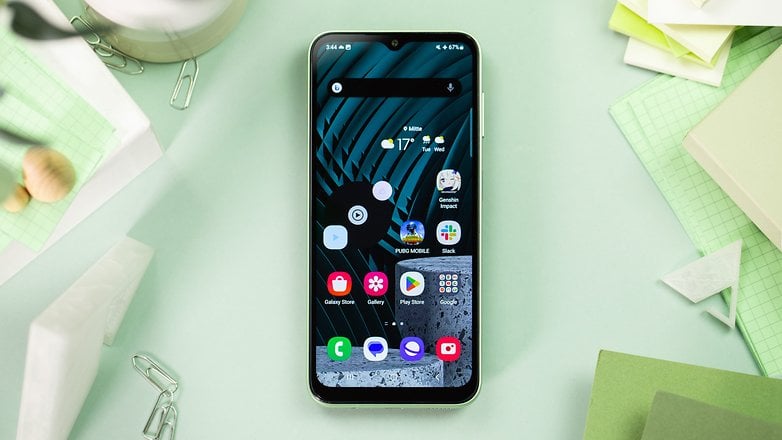 The entry-level Galaxy family entered the 5G world in 2022, but 2023's Galaxy A14 is the first 5G Samsung to enter this list. With a sub-$200 pricing, the mobile is an easy choice for offering the best software update policy in this price range. While equivalent models from Xiaomi and Motorola barely get a single Android update, the A14's predecessors got two version upgrades.
For the A14 5G, Samsung made some sacrifices in the camera department, getting rid of the (useful) ultra-wide lens and keeping the questionable 2-megapixel macro+depth sensors. At least, the barely usable 3+32 GB option was abandoned.
Read NextPit's review of the Samsung Galaxy A14 5G
Motorola Moto G Stylus 5G (2021): Note for less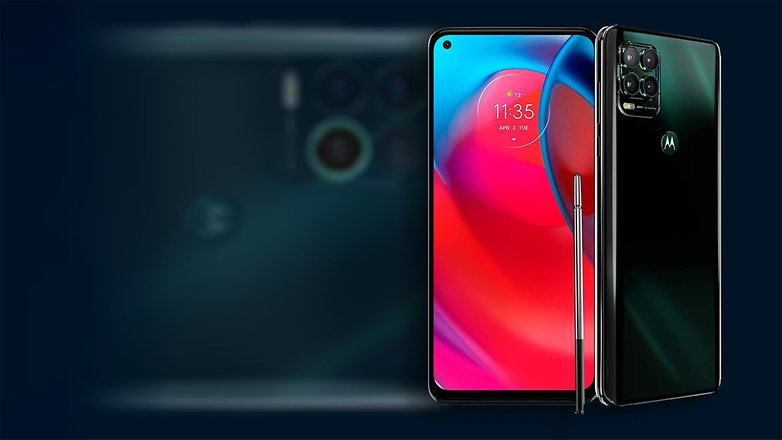 The Moto G Stylus 5G (2021) has a lot going for it (besides the convoluted name). Launched at almost double its current market price, the Moto G offers not only 5G support, but decent performance, thanks to its Snapdragon 480 SoC, a big screen, and a stylus to use it for productivity tasks.
We are not sure for how long the Moto G Stylus will be available below $200, but all signs point to a permanent price reduction for a model that is more than a year old. And that leads to Lenovo/Motorola's weak spot: its lackluster Android update policy. Android 12 should be the last version available for the model, and even the cheapest Samsung model was updated faster than the Moto G.
Nokia G100: Above-average performance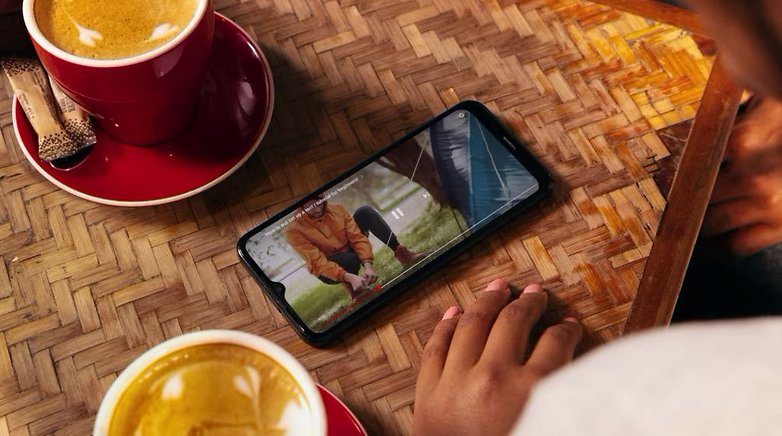 An unusual suggestion for this list, the Nokia G100 is a phone that is barely one month old as of writing this list. However, it packs a reasonably competent processor, the Snapdragon 662. Although old by today's standards, the same chip used to power lots of intermediate-level phones not so long ago.
Another highlight is Nokia's recent track record when it comes to software updates, usually matching the three years of security updates offered by Samsung. But don't expect the same top-level performance from the camera, since the Nokia G100 packs low-resolution sensors that should barely be enough for family pictures.
Note that the Nokia G100 is also available with a 3+32 GB memory configuration for a very cheap $139.99 but we cannot recommend it since it cannot keep up with the good processor.
Samsung Galaxy A03s: The bare minimum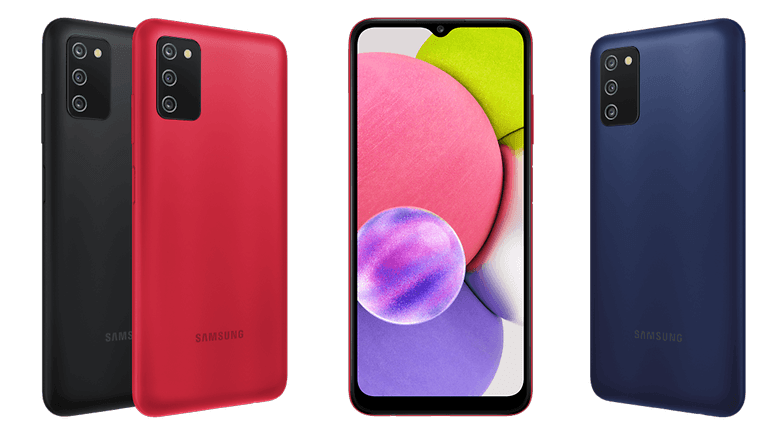 The Galaxy A03s is our last suggestion on this list, and on special occasions, its price hovers around $100. If it is priced close to any of the above-mentioned models, it is better to go for the upgrade picks, as you get what you pay for the Samsung model.
Against its main rivals released around the same time, the Samsung Galaxy A03s outshines them by the simple fact that it is being updated to Android 12, while most of the opponents will forever stay with Android 11 (or worse). Like most basic Android phones, the A03s offers the bare minimum when it comes to usability, performance, and features, just avoid the configurations with less memory.
Xiaomi Redmi Note 11 4G: Import only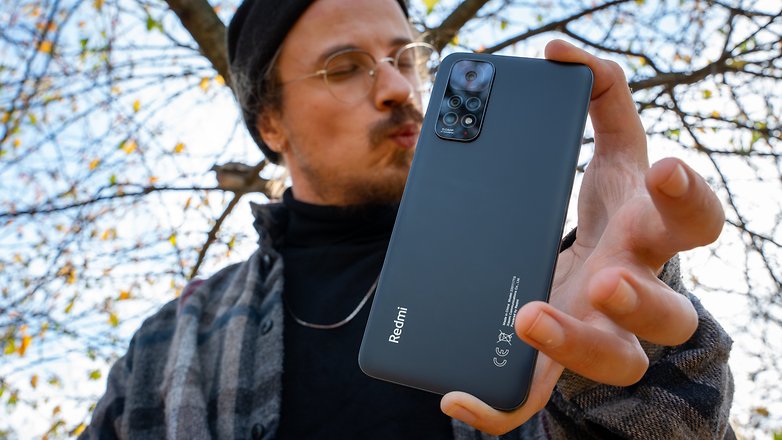 If you are looking for the best option money can buy for under $200 and don't mind not having a manufacturer warranty, the Redmi Note 11 should definitely be on your radar. The Xiaomi model offers mid-range specs for entry-level prices but remember that the phone is not compatible with Verizon and AT&T networks, including carriers using their technologies.
The Redmi Note 11 has a big and bright AMOLED display with smooth animations thanks to the 90 Hz refresh rate, an ultra-wide camera, and faster wired charging. Check Ben Lucks' review of the Xiaomi phone for NextPit on the link below for more details.
Click here to read NextPit's review of the Xiaomi Redmi Note 11
Alternatives to purchasing a new smartphone
Refurbished, sale units, and used/refurbished phones
If removing the protective film for the first time on your new device does not spark you joy, you can pick up more expensive smartphones from the second-hand or refurbished market. It is particularly advisable to use devices that carry a refurbished guarantee. These are used smartphones that have been checked and refurbished by reputable companies to ensure that they are in tip-top condition.
Refurbished devices are particularly interesting to check out when they come with an extended warranty. This is how you protect yourself when picking one up just in case the handset gives up the ghost just a few weeks down the road.
Of course, you do not have this advantage when buying a used smartphone from private owners on platforms such as eBay, Craigslist, or other portals. However, used devices can be found for significantly reduced prices there, as there are no additional costs because the middleman has been cut out. With the so-called 'sale', you also secure older models that online shops still carry in new condition but which are no longer in production.
Promotions and sales
Towards the end of the year, each consumer electronics device that you purchase is accompanied by an even greater risk of stumbling upon a cheaper offer just a few weeks down the road. This can be attributed to sales like Black Friday and its associated Black Week, Amazon Prime Day, Singles Day, and Cyber ​​Monday, all of which are discount days in the months of October and November.
Most of them happen right before the Christmas shopping frenzy begins. Since smartphones are one of the most popular consumer electronics devices in the market, you should keep your eyes open for great deals. You can check out the dates for this year's sales and promotions in the table below:
Upcoming bargains and sales dates
Mark these days down in your 2023 calendar:

| Event | Date |
| --- | --- |
| Amazon Prime Day | to be confirmed |
| Singles Day | 11 November 2023 |
| Black Week | 20 to 24 November 2023 |
| Black Friday | 24 November 2023 |
| Cyber Monday | 27 November 2023 |
It's best to keep an eye on our homepage during these days. Because we search for offers in every online shop and manufacturer's website and assess the offers according to their value. As in this article, you can inform yourself with further test reports and news about the respective devices before buying.
Sign up for a contract with a service provider or an installment plan
If your old smartphone is completely broken and cannot be used, leaving you in desperate need of an immediate replacement, you can always opt for an installment plan that covers several months of payments. Normally, this is tied to a phone plan contract, where you obtain a new smartphone for free for a monthly surcharge or for a lower one-time payment. However, there is still the risk of paying more for the device at the end of the contract compared to buying it outright now.
On the other hand, you also obtain lower prices with a monthly financing plan. You pay off the purchase price of the new device across an agreed number of monthly installments sans contract and with 0% interest. Such financing packages are extremely popular, but it also comes with their own risks. For instance, if you lose your new smartphone immediately after buying it or if it breaks, you will still have to honor the remaining installments for a device that can no longer be used or is limited in functionality.
Are you not satisfied with the selection of our list of sub-$200 smartphones? Do share your recommendations with us in the comments section below. If the price-performance ratio is not right for you within this price range, perhaps other "Best Of" lists in the following articles might be more your cup of tea:
---
Article updated on April 2023 with impressions on our top pick. Comments before the update were not deleted and refer to older versions of this list.