Get 2 Solar Panels for Free When Buying Ecoflow's Delta 2 Max Power Station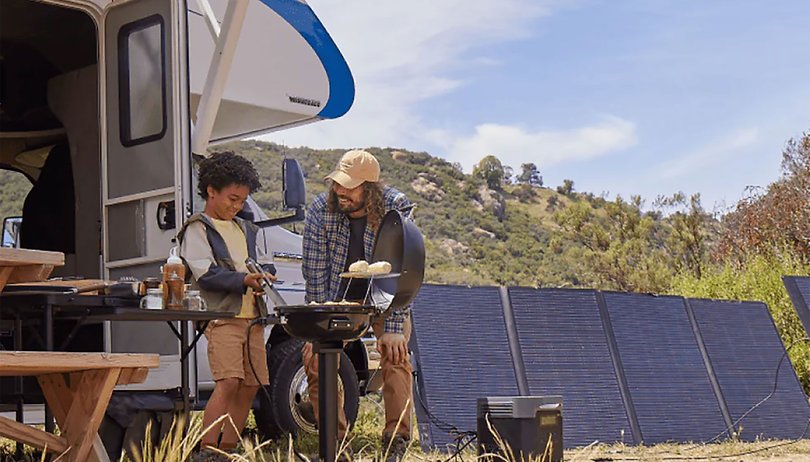 Ecoflow is running a doorbuster Memorial Day deal on its newly released Delta 2 Max power station. Until June 4th, you can get two 110 W solar panels for free when buying the stylish power station. Go off-grid, camping, BBQ, or simply power your tools with clean energy and ditch dirty and smelly gas generators.
The Delta 2 Max has a rated capacity of 2048 Wh and packs six outlets capable of supplying 2400 W, additionally, the power station has 2 USB-C 100 W ports, that can power two MacBook Pro laptops, for example. Besides that, the Delta 2 Max has two USB-A ports (12 W each), 2 DC5521 ports (38 W)
Home users can rest easy knowing that the Delta 2 Max can keep power running during power outages. The power station can be charged both via solar panel and an AC socket, with smart scheduling allowing you to only recharge through the wall socket outside peak rate times.
The batteries can be charged to 80% capacity in 1.1 hour. Combining extra 1000 W solar panels it is possible to reduce that time to only 43 minutes. With two additional batteries, the total capacity can be taken to up to 6 kWh.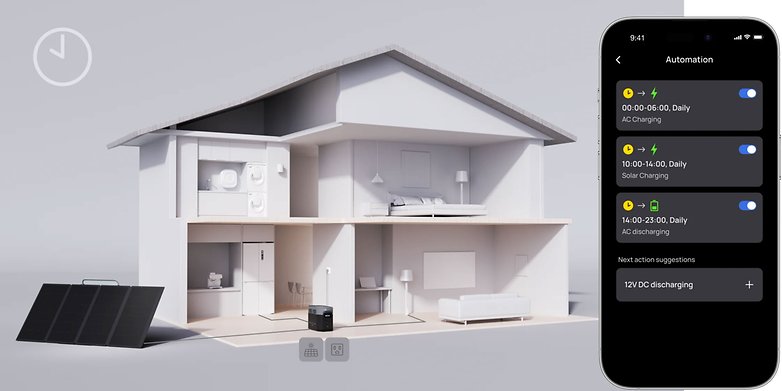 With reliable LiFePO4 batteries, Ecoflow estimates that 80% of the original capacity can be kept after 10 years of daily usage.
We have yet to review the newly released Delta 2 Max, but the regular model was already tested by the NextPit team and the model got a 4.5/5 star score you can check on the Ecoflow Delta 2 review here.
Power deal
Product
Picture

Wattage
2048 Watt-hours
Power sources
AC socket
Car charger
Solar panels
Voltage
100 ~ 120 Volts
Frequency
60 Hz
Weight
50 lbs (23 kg)
Dimensions
19.6 × 9.5 × 12 in
(497 × 242 × 305 mm)
AC outlets
6 | 2400 W total
Car outlets
1 | 126 W total
USB-C ports
2 | 100 W each
USB-A ports
2 | 12 W each
App support?
✔️
Included
Delta 2 Max power station
AC charging cable
Car charging cable
DC5521 to DC5525 cable
User manual + warranty card
For additional peace of mind, Ecoflow offers five years of warranty for the Delta 2 Max.