Hey everyone,
I just finished putting together my first Android app and would love to get some feedback! It's a social quiz game in which players try to guess names of their friends and celebrities. See screenshots below for an example.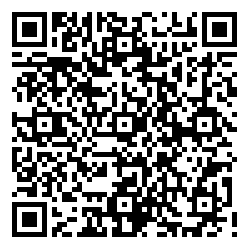 Guessy on Google Play
Thanks in advance! Happy droiding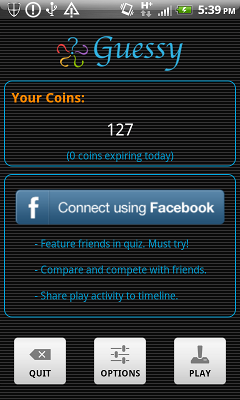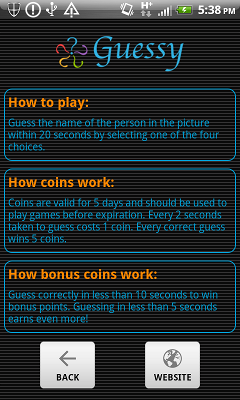 Here's a more detailed description:
Guessy challenges you to guess the names of celebrities and your friends given partially covered pictures and hints. New celebrities are added every week. Hints about friends include information from their Facebook profile such as hometown, location, education, workplace and more.
How to play:
Guess the name of the person in the picture within 20 seconds by selecting one of the four choices.
How coins work:
Coins are valid for 5 days and should be used to play games before expiration. Every 2 seconds taken to guess costs 1 coin. Every correct guess wins 5 coins.
How bonus coins work:
Guess correctly in less than 10 seconds to win bonus points. Guessing in less than 5 seconds earns even more!