Galaxy S4 Lollipop problems and how to fix them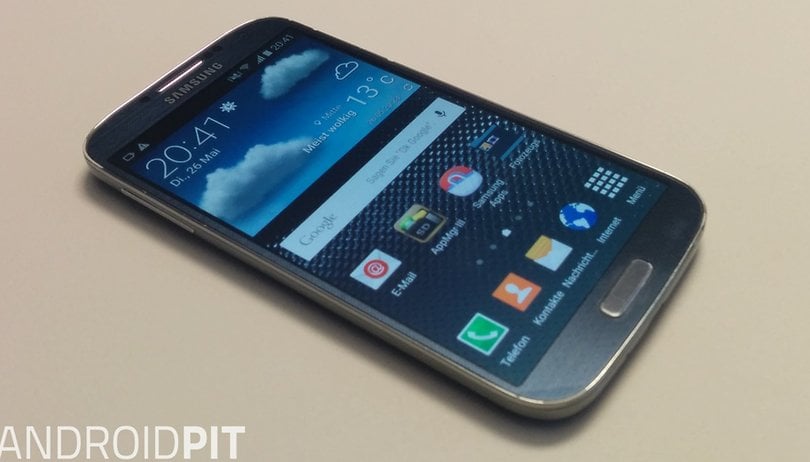 The update to Android Lollipop on the Galaxy S4 brought a bunch of new features as well as a couple of new issues. The good news is that these Galaxy S4 Lollipop problems are not actually so hard to fix. So if you've been suffering from bugs on the S4, read on. We'll show you how to fix the most common problems with Android Lollipop on the Galaxy S4.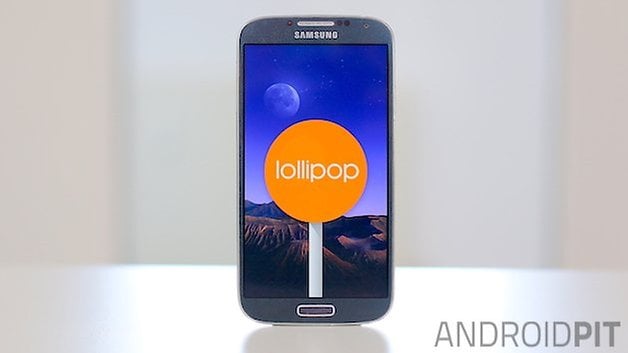 Shortcut to problem:
1. Galaxy S4 Camera crashes or lags
The Galaxy S4 camera can be a temperamental old beastie, sometimes painfully slow to start and occasionally crashing like a drunken baby in a stolen car. But this problem is actually pretty easy to solve. All you need to do is hide the keys.
Seriously though, one of the longest-running camera solutions is to simply turn off image stabilization in the S4 camera app. Just open the app, tap the Settings icon (it looks like a cog) and turn off Anti-Shake.
If you're suffering from camera app crashes or the S4 can't access the camera, try going to Settings > Application Manager > Camera and clearing the app's cache. If that doesn't work, try a reboot (or just pull the battery for 30 seconds) and, if all else fails, you can try a new camera app. Check out our list of the best Android camera apps at the link.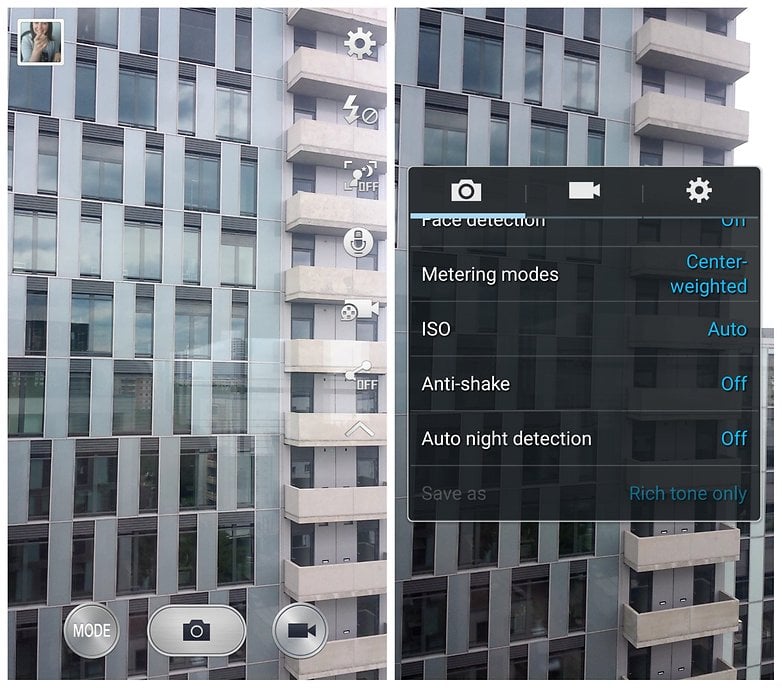 2. Galaxy S4 keyboard hack
You may have heard about the Samsung keyboard hack scandal, which potentially exposes 600 million Galaxy owners to some pretty nasty stuff. The chance of being affected is quite low, but there doesn't seem to be a perfect fix from the user side. Disabling the app or using another one won't help, and you can't uninstall it.
Fortunately Samsung is on the case and is working with SwiftKey to patch the vulnerability, with a promise that the fix will roll out very soon. Until then just hold your breath and hope for the best.
3. Galaxy S4 Contacts app keeps crashing
This is probably the most common problem affecting Galaxy S4 owners after the update. The Contacts app keeps crashing or freezing with the error message 'Unfortunately Contacts has stopped'.
The best approach to fix this is to go to Settings > App Manager and swipe to the All tab, scroll down to Contacts and clear the cache. If this doesn't fix the problem you can also clear the app's data and then re-sync it.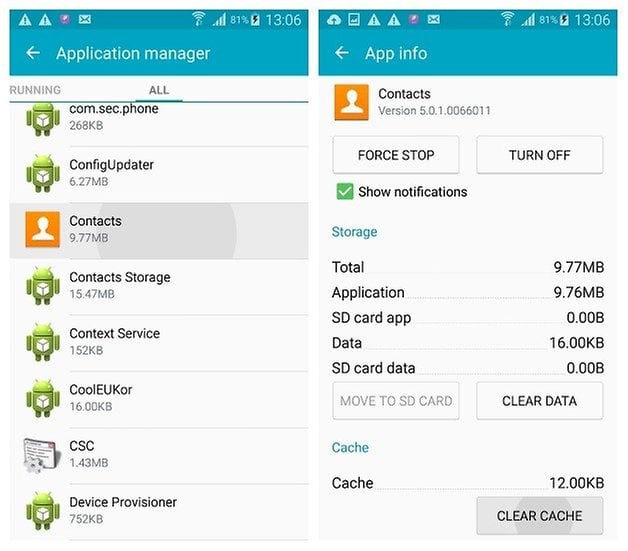 4. Galaxy S4 com.android.phone freezes
First try to fix this issue by going to Settings > App Manager and resetting your app preferences. You can also try to restart your phone and hope for the best but there aren't any surefire fixes. If this issue is widespread enough Samsung will issue a patch to fix it. You can also boot into Safe Mode and see if the same error message appears.
To boot into Safe Mode, turn your S4 off and then repeatedly tap the menu soft key when you restart. Once you've booted up you'll see a Safe Mode banner on the bottom left of your screen. Safe Mode just runs Samsung's pre-loaded apps, so you can tell if it's a system issue or something else entirely.
If the problem doesn't happen in Safe Mode, it might be a third party app that's causing the problem. In the past we've found that this could be down to anything from security apps to mobile network toggle apps, so trial and error is your best bet. Start with the apps that you installed most recently. Just uninstall or disable them one at a time and see if the problem persists.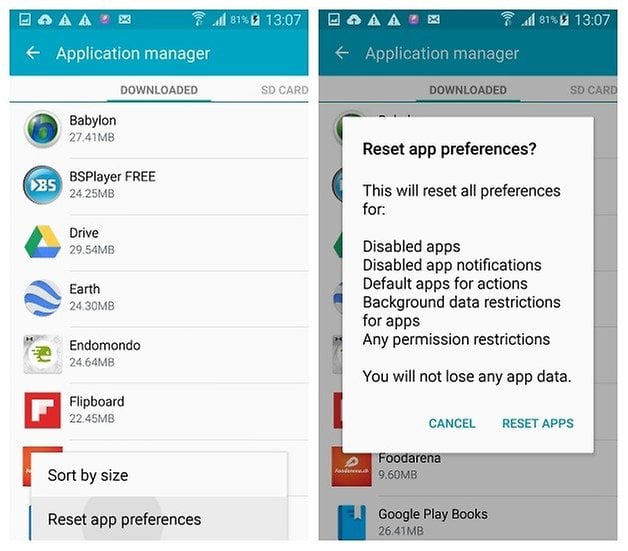 5. Galaxy S4 battery drain
This is another super common update problem. The good news is battery drain usually calms down after a few days, but if it doesn't, the best way to treat it is with the usual trio of escalating force: turn your phone off for about a minute and restart.
You can also check Settings > App Manager to see which apps are chewing through RAM, and Settings > Battery to see what's eating the battery. This helps you identify whether it's an app-related issue or a system issue.
If that doesn't work, restart in Recovery Mode (press and hold Power, Volume Up and Home button, using the volume buttons to navigate and Power button to confirm) and clear the cache partition.
If this still doesn't clear things up, you'll have to backup everything on the Galaxy S4 and factory reset your phone, either through the settings menu or Recovery Mode (see tip 10 below). Check out our Galaxy S4 battery tips for more power-saving mojo.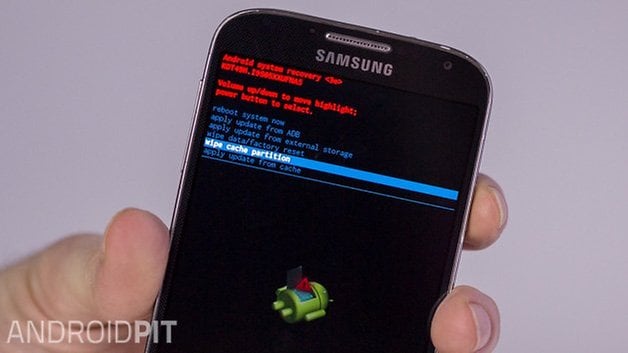 Once your phone restarts you will be able to restore your apps and data and the Galaxy S4 battery drain issue will be resolved. I remind you that going nuclear with a factory reset should only be done once you have backed up.
In future the easiest way to avoid battery drain is to do a backup before updating, then update and factory reset immediately afterward. That way you start off on the right foot.
6. Galaxy S4 lag and slow app starts
Laggy performance after an Android update is quite common and nothing too severe. A simple restart (or battery pull for 30 seconds) usually clears things up, but if the lag problem persists, the easiest solution is to clear the Galaxy S4 cache.
Turn your Galaxy S4 off, press and hold Power, Volume Up and Home button until you enter Recovery Mode like in the picture above. From here use the volume keys to scroll and Power button to confirm.
If you want to minimize other lag on your Galaxy S4, you can go to Developer Options (if you don't have this enabled already, go to Settings > About Phone and tap Build Number seven times. You'll now have Developer Options in Settings) and turn off all animations: window animation scale, transition animation scale and animator duration scale.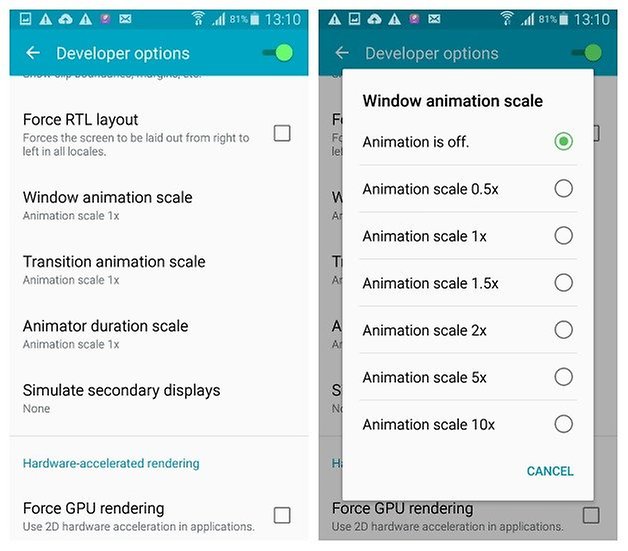 You can also disable the S Voice shortcut with the Home button (because the Galaxy S4 'waits' for the second press before taking you back to the home screen). Simply, enter S Voice, hit the settings menu and uncheck the box for 'Open via the home key'. This will make navigating just that little bit faster on the Galaxy S4. Check out our other tips to speed up the Galaxy S4.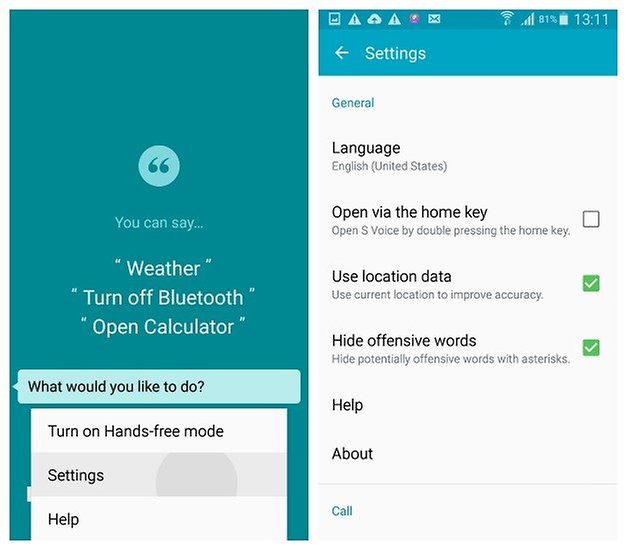 7. Galaxy S4 keyboard keeps disappearing
We've heard a couple of people complaining that the stock Samsung keyboard keeps vanishing as they're writing a message. This is not only irritating, but seriously affects the usability of your phone too.
The solution for this is to go to Settings > App Manager > switch to running tab and scroll down to Samsung Keyboard to see if there's any error messages.
Another simple solution is to download an alternative keyboard app and change your default keyboard to that.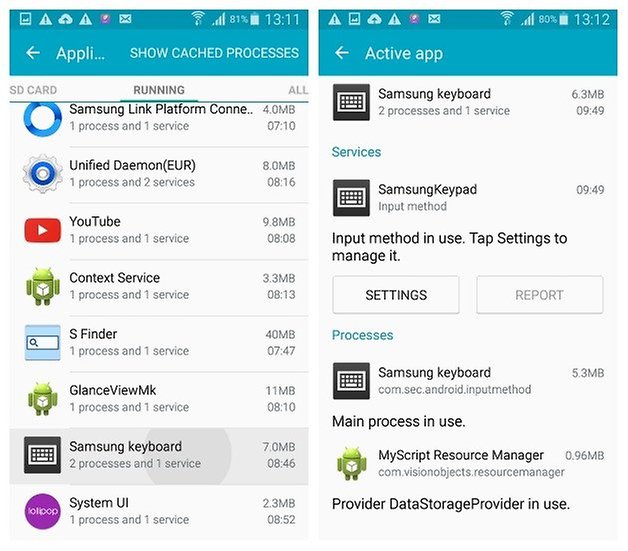 8. Galaxy S4 Wi-Fi connection problems
This is another common update problem and another one with a variety of simple, if not exactly fail-safe solutions: toggle Wi-Fi on and off, enter Airplane Mode momentarily, modify your Wi-Fi connection settings (from 2.4 GHz to 5 GHz), forget and re-add Wi-Fi connections, restart your router, toggle the Smart network switch in Wi-Fi settings and just generally messing around with your options until things go away.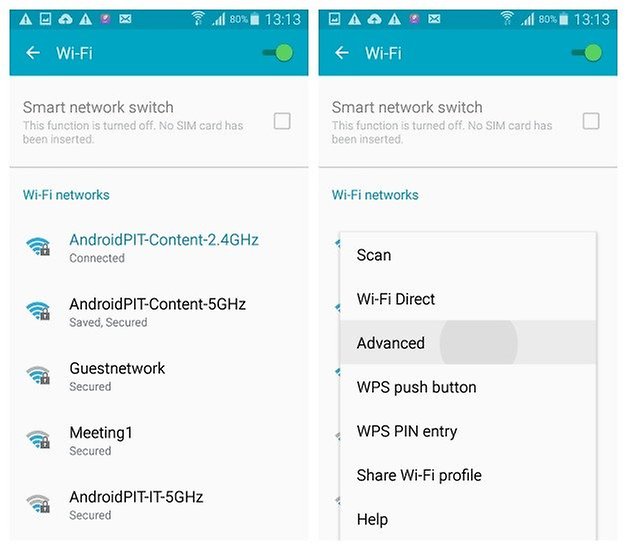 9. Galaxy S4 Bluetooth problems
Bluetooth problems are another super-common update issue. The easiest way to treat Bluetooth problems is to toggle Bluetooth on and off. If that doesn't work, forget and re-pair your Bluetooth devices.
10. Galaxy S4 overheating problems
Apparently the Galaxy S4 is even more prone to overheating following the Android 5.0.1 update. We've not experienced this ourselves but we've heard that for some reason, removing the battery and microSD card and then leaving out the microSD card when you replace the battery can alleviate the problem. Super weird and not very helpful if you rely on your microSD card, but this is the only solution we've heard of for this problem.
11. Galaxy S4 behaves wildly or won't even start
If you've got the Lollipop update and things start getting erratic, you might have to resort to a factory reset. This is also the easiest way to clear up the usual bugs that follow an update.
Don't worry, a factory reset is actually not a big deal, assuming you've got a backup of all your important data. Copy things to your computer with a USB cable, download an app or follow our guide on how to back up everything on the Galaxy S4 for options including rooted and non-rooted phones.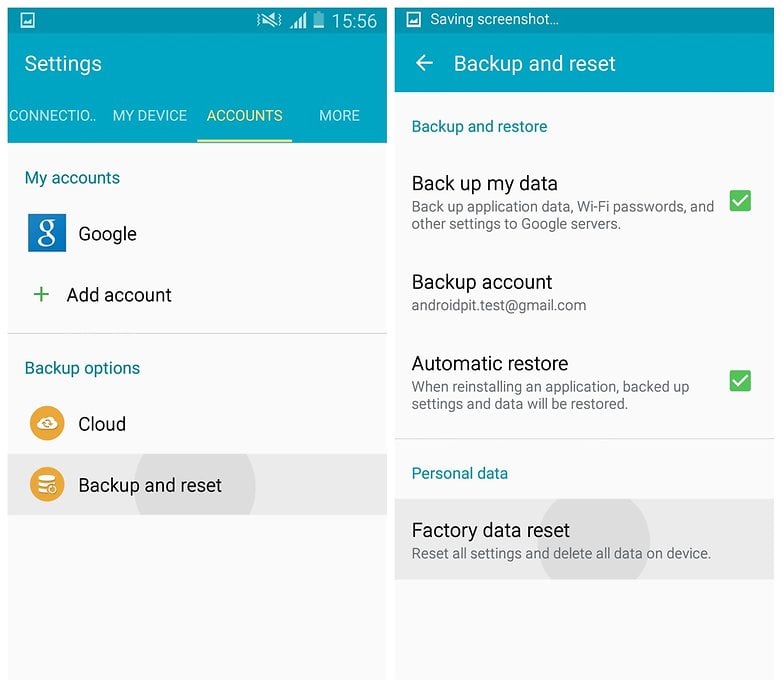 Once you have a backup, go to Settings > Backup and Reset and tap Factory Data reset and confirm on the next screen. Your phone will wipe all data and reboot with factory settings. It will keep the latest version of Android you installed though. Once it has rebooted, simply restore your apps and data and continue bug-free.
Let us know what other Galaxy S4 Lollipop problems you're suffering from and we'll look for more solutions to help get it fixed.
Are you liking Android 5.0.1 on the Galaxy S4? Have you experienced any of these problems?