Samsung's Touchwiz Nature UX 2.0 vs. Stock Android 4.2: Which is Best?
Authored by:
Deactivated Account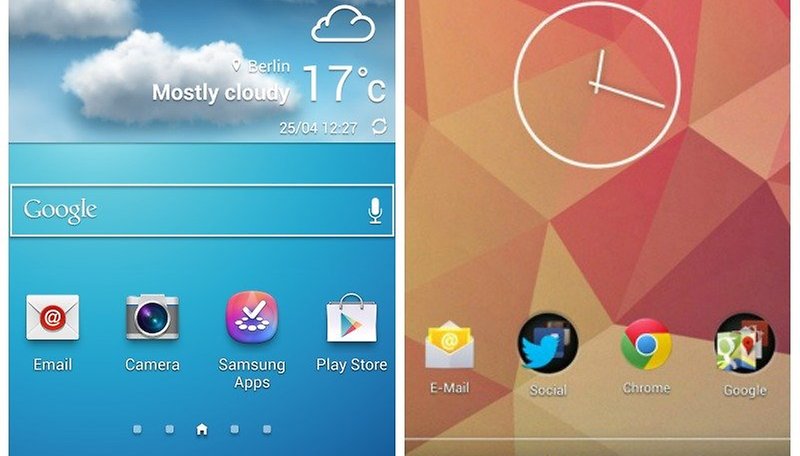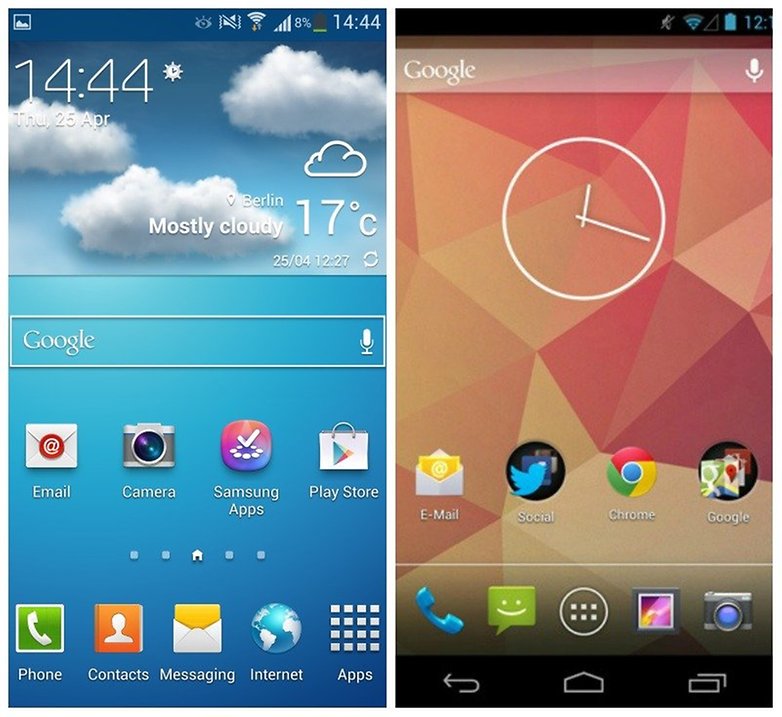 We all know Android is an open and adaptable platform, with an endless number of skins available to manufacturers. Icons and color schemes are regularly altered by companies like Sony, HTC and LG – so much so that you can barely recognize the stock Android lying underneath all the additions. Here we'll compare Samsung's TouchWiz Nature UX 2.0 on the Galaxy S4 with the Nexus 4's stock Android 4.2.
Lockscreen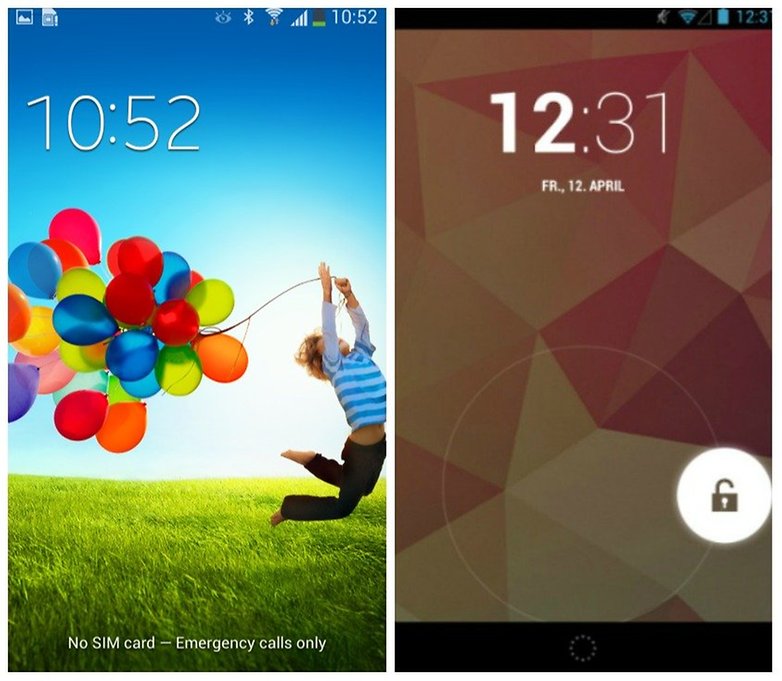 Samsung's lockscreen solution does not differ greatly from pure Android 4.2. The only difference is the unlocking process: with Samsung's lockscreen, you can simply swipe the screen to unlock while stock Android requires the user to flick a ring away from the lock icon.
Homescreen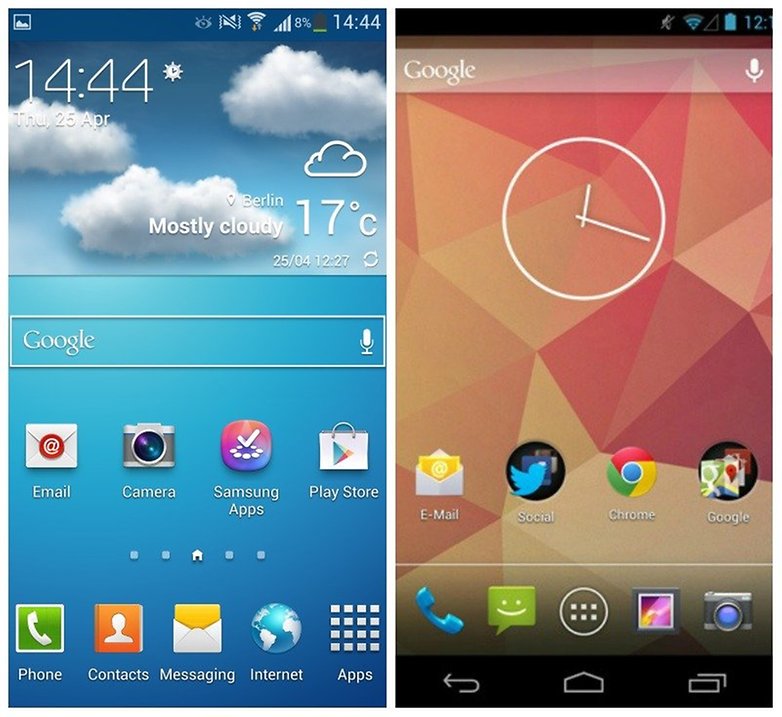 Touchwiz's homescreen's parallels with Android are clearly visible here. at the bottom there is a dock with reprogrammable app shortcuts and the space between the status bar and the dock can be used for widgets or apps. Samsung also allows users to completely remove the Google search bar, which is impossible on the Nexus 4 unless you download an alternative launcher.
Using pinch to zoom, you reach Samsung's homescreen index. Here you can delete everything on your home screen, re-arrange it or add new pages if you need more space. Stock Android has no options like this; again, you'd have to download an alternative launcher.
Notification Bar
Touchwiz's notification bar, AKA Quick Settings, allows you to change your ringtone, or easily switch off Bluetooth. Directly below, you can find a slider to change your phone's brightness, and under that you can see your notifications. The top bar displays all possible Quick Settings, which you can add to or delete quite easily.
Stock Android 4.2's quick settings are accessible by clicking a button on the top right of the notification tray, allowing for more space for messages to be shown.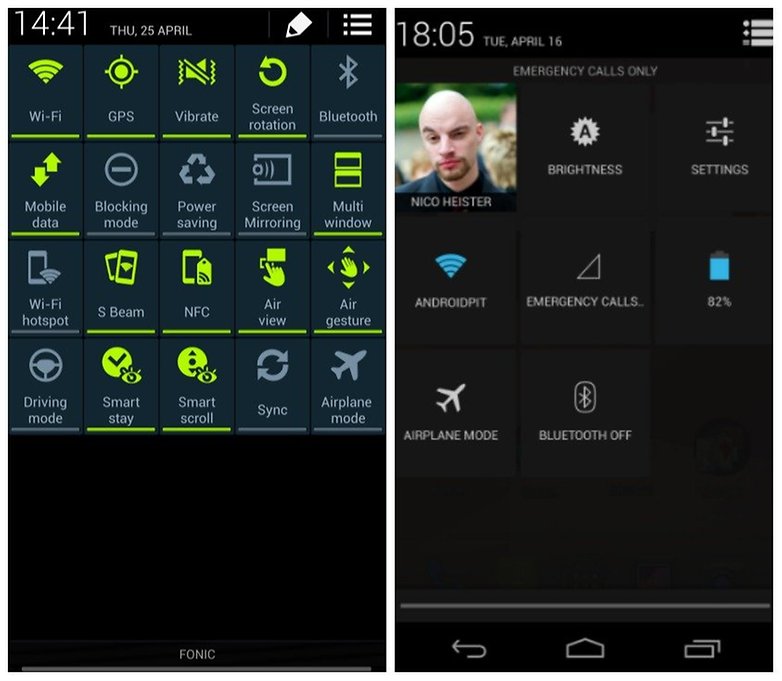 App Drawer
Colors and icons aside, the Samsung's app drawer first appears nearly identical to stock Android. On the top right, you can switch between all apps, downloaded apps and widgets. But pressing on the menu button reveals a whole host of additional settings: folders you can create yourself, apps that can be arranged in a list or even hidden. This brings real value to the rather barren app drawer of Android 4.2.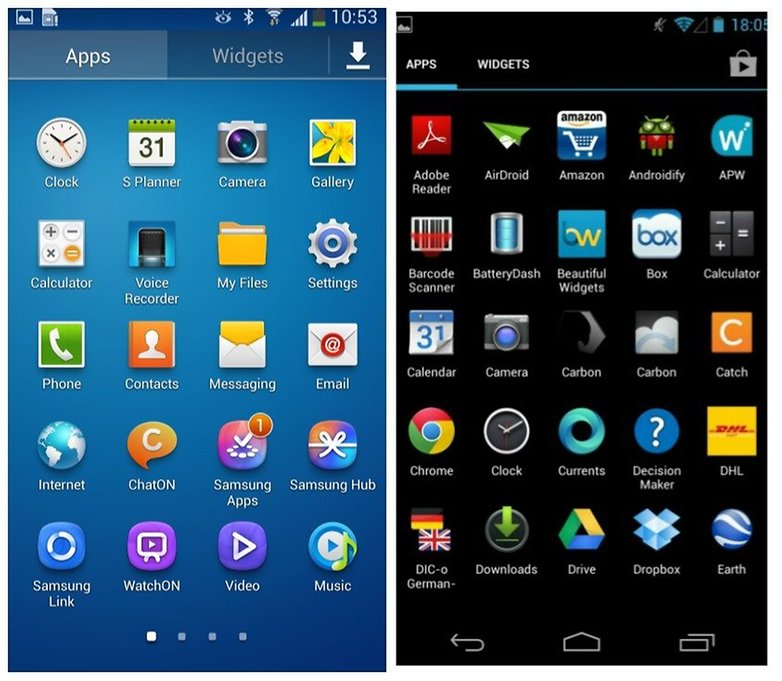 Recently-Opened Apps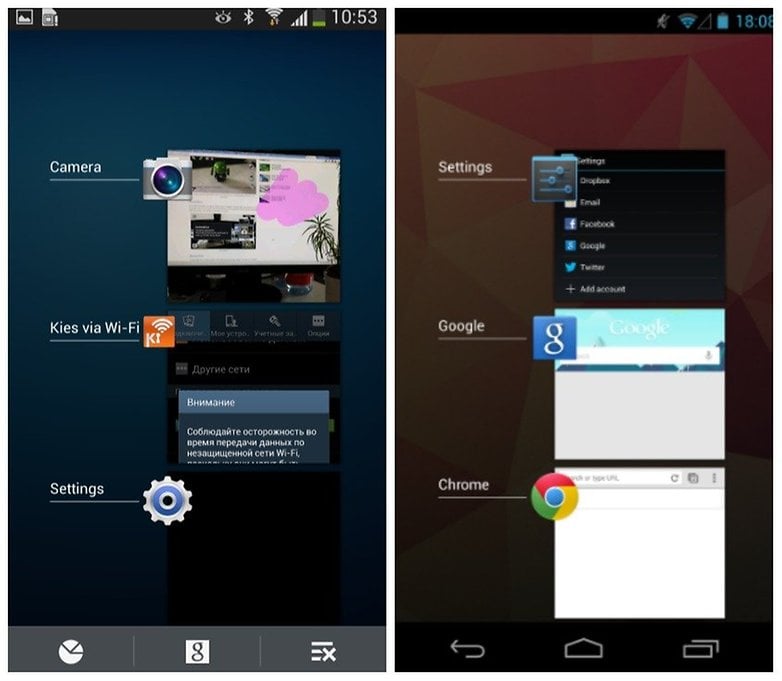 Touchwiz and stock Android are pretty similar here. You can see large thumbnails of your recently-opened apps while pressing the windows button. Samsung offers an additional button bar with the option to Google search and exit all open apps.
Settings
Samsung has separated the settings function into multiple taps to help users find their way more easily. But you can't simply swipe from tab to tab, which is super annoying and contradicts Google's own developer guidelines set forth all the way back with the introduction of Android Ice Cream Sandwich. In stock Android, there are several clear categories but no tabs, which I actually like better.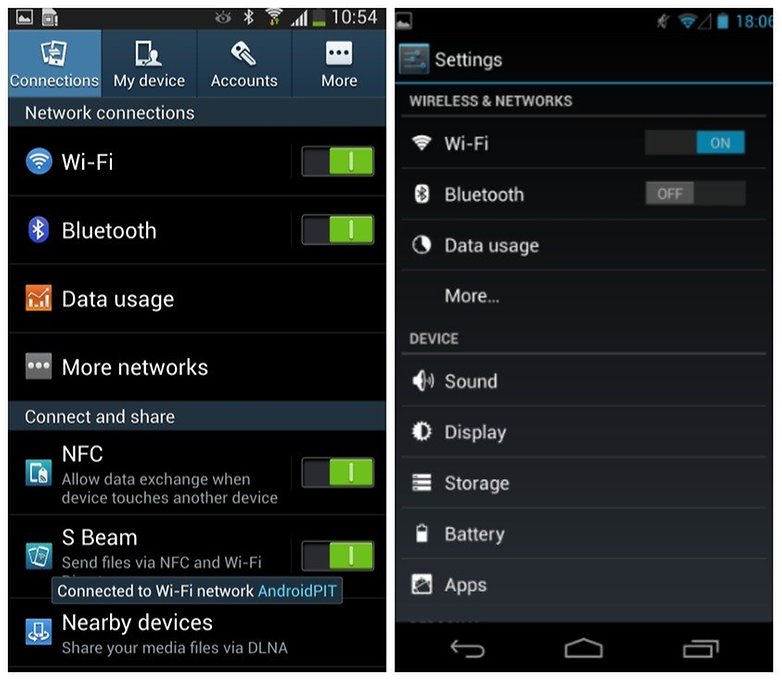 Additional Features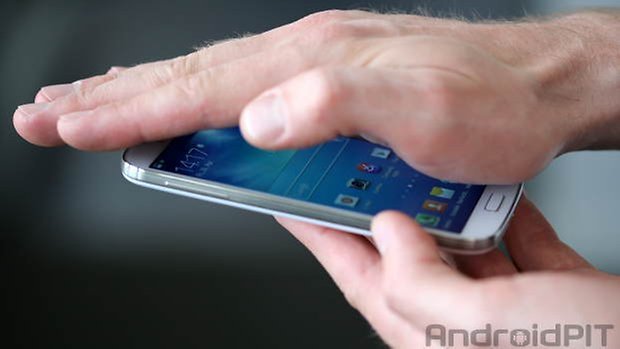 Conclusion
Samsung's Touchwiz has a lot of useful features that even Google couldn't think of. There's definitely a convenience factor to being able to close all windows simultaneously, re-organize your app drawer or get rid of the Google search bar on your homescreen.
That said, my own personal opinion is that Samsung's design language is still seriously out of date. The icons follow the design of Android 2.x, which was released over two years ago. But I suppose it all boils down to personal preference. Which do you prefer - Samsung's extra features or stock Android's more streamlined design?