How to stop constant Wi-Fi scanning on Android 4.3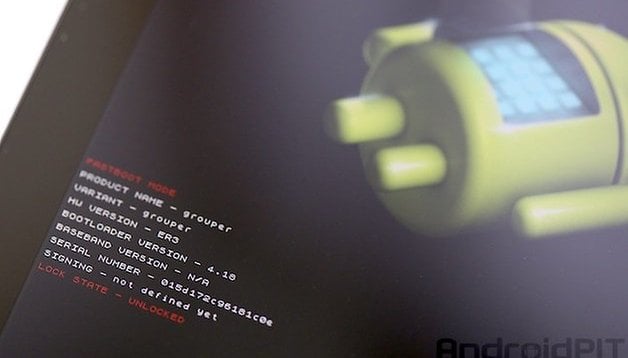 As many still wait for Android 4.4 KitKat. You might be one of those happy smartphone users who already have the latest version of Android Jelly Bean, but did you know that in this update, Google added a feature where your device is constantly searching for Wi-Fi networks even if you have Wi-Fi off? Here's how to disable the feature, which Google tucked away safely making it difficult to find.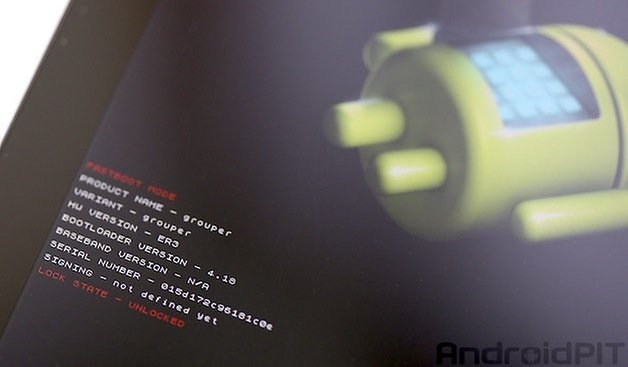 1. First, go into the Settings of your smartphone running Android 4.3 and select Wi-Fi which you will find under the 'Wireless and Networks' category.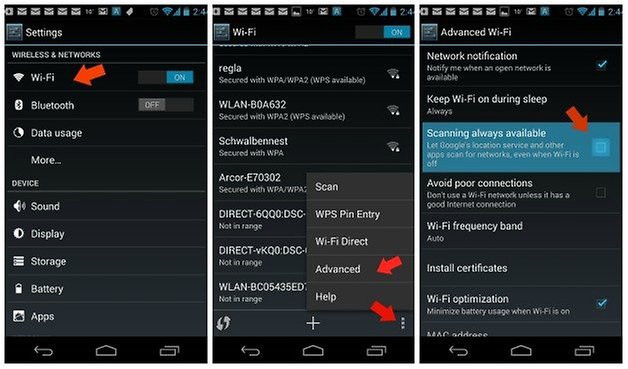 2. At the bottom right corner tap on the expandable menu (action overflow) and select 'Advanced'.
3. Then, uncheck the box which says 'Scanning always available'. This will then ensure that your handset isn't always on the look out for Wi-Fi networks. This will do wonders for your battery life, however, it will reduce the quality of location information provided.
Though many might not been too keen on this Android 4.3 feature, which luckily you can turn off and on at will, there are still many perks that many are anxiously waiting for, like low-energy Bluetooth (v.4.0), multi-user profiles, open GL ES3.0 and the surprise physical camera button that we didn't find out about till much later.
Do you know of any other tips and tricks for Android 4.3?