The Patent Wars Are a Crazy Circus That Just Won't Leave Town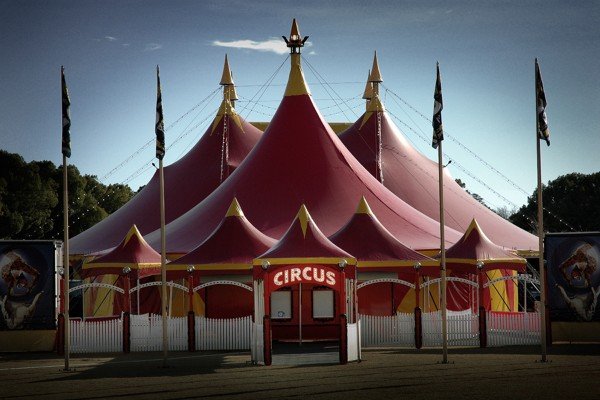 Today, there are so many lawsuits taking place in the smartphone industry that it's impossible to keep track. Every day we see a story about some judge who just decided that such-and-such Android smartphone or tablet has or has not infringed an Apple product. The ruling itself varies depending on the judge presiding, the patent in question and, it seems, how gassy the judge felt on that day after lunch.
There's no method to the madness; recently, a UK judge ruled that Samsung hadn't copied Apple's tablet design because the Galaxy Tab wasn't as "cool" as the iPad. "They do not have the same understated and extreme simplicity which is possessed by the Apple design," Judge Colin Birss said of the Galaxy Tabs, and "they are not as cool." So now judges of these epic court battles seem to have the eloquence of the average employee at Best Buy.
After making such a ruling, this same judge is ordering Apple to display a notice on its website for six months and in U.K. newspapers that Samsung actually didn't copy Apple's iPad – a ruling sure to please Android fans, but which just pours flames on an already out-of-control patent wildfire.
So, that's basically where we're at. We're at a point where judges are making decisions on patent rulings based on "coolness" and then forcing the losing party to make a public apology. But even that decision is just a slap on the wrist, because no matter what, the broken patent system will continue to support legal action by any party for any means. Just as Judge Posner, the U.S. judge who ruled against Apple in their injunction against Motorola, said last week, "As in any jungle, the animals will use all the means at their disposal, all their teeth and claws that are permitted by the ecosystem."
Clearly, it's time to admit that the patent system is broke and the legal system has no idea how to regulate the smartphone industry – and probably shouldn't even try – but for now there's no foreseeable end to the madness. We've talked a lot about the uselessness of tech patents in the past – how they're so broad as to be unenforceable, so vague as to be easily abusable – and today's crop of news stories simply continues to support this assumption. Not only do we have judges making rulings based on "coolness," but we have a U.S. patent office so clueless and -out-of-touch with the real world that they're granting patents to Apple that could allow these crippling lawsuits to continue into eternity. Today, for example, the USPTO allowed Apple to patent "an interface for displaying documents, lists, text messages, emails, and more on a smartphone screen."
Can you get any more maddeningly broad than that? It's as if the entire idea of the smartphone has just been patented by Apple. While I'm sure this patent will be debated for months – possibly years – to come, it still offers Apple a platform from which to launch a lawsuit against any company it sees fit. The patent specifically covers the scroll bar that appears on the side of your smartphone but could easily be used to cover a whole lot more.
Barring an astroid falling on the U.S. patent office, I don't see these lawsuits ending anytime soon. While we can hope for reasonable judges like Posner to preside over them, that's unrealistic to expect. The U.S. court system seems to be becoming wary of these lawsuits, but that won't diminish their frequency. Until the madness ends, we can look forward to the dubious pleasure of reading almost constant back-and-forth opinions regarding the legality of certain smartphones. It's a big circus that just won't leave town – and not the Cirque Du Soleil kind, but the dreary, depressing kind filled with abused elephants and creepy jesters – and we're all forced to stay in the audience forever.
This isn't what innovation is supposed to mean. It's not supposed to mean that you improve one aspect of technology and then get to dominate an entire field forever and fight your competitors at every step along the way. It isn't supposed to be like this, but until there is systematic change, the sideshow will continue.