[Cartoon] Will Apple Win Against Samsung? Ask the Verdict-O-Matic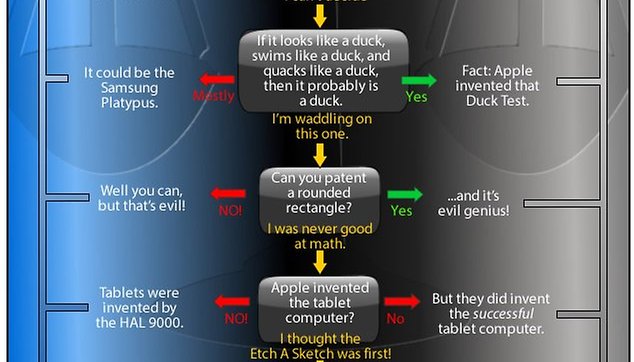 Are you totally confused by the Samsung-Apple trial? Do you wish there was a chart which could explain to you what the hell is actually going on? Well, we've got a treat for you! Here's a pretty hilarious cartoon that tries to capture the absurdity of reaching a verdict as this trial goes on and on and on fo-re-ver.
I especially like the idea of a courtroom break to listen to the Barenaked Ladies song "It's all been done before." Given the relatively unhinged atmosphere of the trial recently ("You must have smoked crack!" – Judge Jud y Lucy Koh) I suppose its not entirely out of the realm of possibilities.