ASUS Taichi: Business Up Front, Windows 8 Party in the Back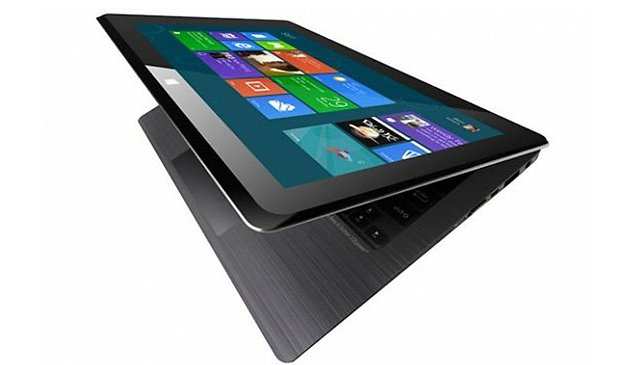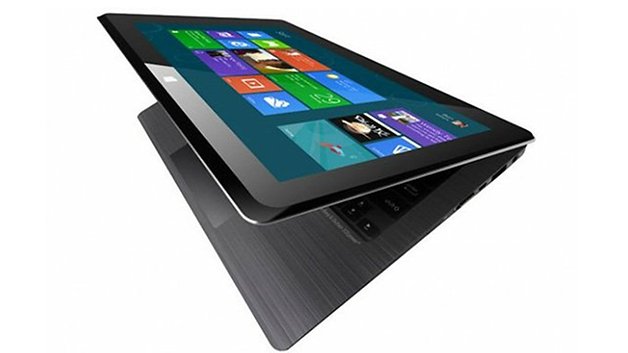 You've got to hand it to ASUS (sexist Tweet nonewithstanding) for they sure know how to experiment. Some of their ideas fall flat, like the ASUS Padfone, but at least they spend money on R&D rather than simply churning out more of the same. Take, for example the Windows 8-enabled ASUS Taichi, a sleek gadget that combines "the power of an ultrabook with the flexibility and portability of a tablet."
This futuristic device features a Windows 8 touchscreen on the outside and a full-fledged Windows operating on the inside. Turn the laptop so the tablet side faces you and you've got a Windows 8 tablet with a handy stand. Turn it so the laptop faces you and you've got a full-fledged ultrabook running Windows 8. There's even a mirroring function, allowing you to share what you're seeing on your laptop with the rest of the world via the outer-facing tablet. Close the laptop, and you've got a handy portable tablet: no detaching or twisting of screens necessary.
The gadget is available in either dual 11.6-inch or 13.3-inch displays, and both screens include built-in cameras, full 1920x1080 displays, Intel Ivy Bridge Core i7 processor and 4GB RAM. The laptop is promised to be as light and then as the 2.86 pound, 0.71-inch ASUS Zenbook.
Windows is out to steal whatever paltry marketshare Android has attained in the tablet scene and, with innovative devices like this, I have no doubt they will represent a huge threat in the coming future. Android will have to work hard to be able to compete with a device that switches so effortlessly in a way only Windows 8 can. Be afraid, Android. Be very, very afraid.