The Future Is Now, Betches: Fujitsu's Tablet Can Track Yer Eyeballs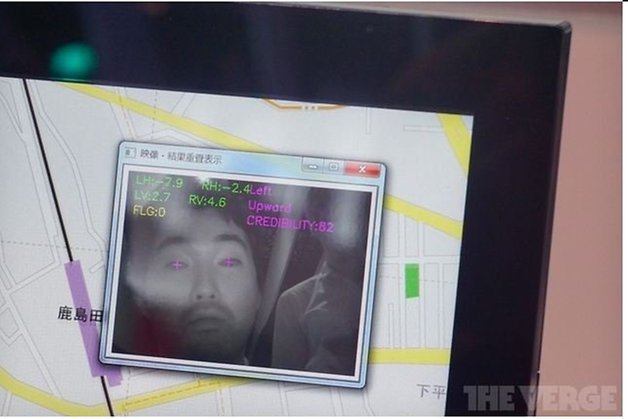 Fujitsu has a new tablet prototype that can be controlled using just your eyes. Called I Beam, it uses an infrared LED and camera set up to triangulate the user's viewing angle and determine where the cursor should be placed onscreen. According to the Verge, the technology is "surprisingly accurate."
Fujitsu has already utilized the technology in a baloon popping game, a web browser, an image gallery app and an ebook reader. In each one, a "long stare" is the equivalent of a mouse click.
Eye-tracking technology isn't exactly new. All the way back in February, I reported on an eye-tracking prototype developed by De Montfort University that also uses infrared light to identify where pupils of the eyes are drifting. Since then, Samsung debuted their Galaxy S3 with Smart Stay, which also tracks yer peepers to see if you're asleep before shutting off the display.
In the future, this kind of technology could activate advertising on subways or allow users to scroll through ebooks without touching the screen. It could also be used to help people who are disabled be able to control their devices just as easily as non-handicapped folks. But as of now, that's all a very distant dream; Fujitsu's tablet is still just a prototype with no commercial availability on the horizon.
To see video of the technology in action, click here.