Americans Gobbling Up Twice As Much Data Today As They Were in 2011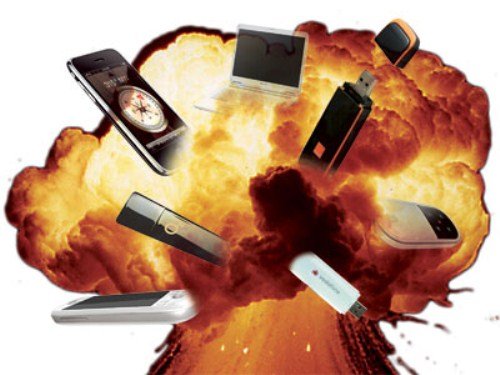 MMMMMM....data. As anyone with a set of peepers can surmise just by riding on public transport every morning, the average smartphone owner's infatuation with web surfing has only increased as of late. Put frankly, the public is postively binging on mobile data. Consumption soared this year to an all time high of 450 MB per month according to FierceWireless. Compared to last year's average of 208 MB per month, that's an increase of over 200%.
This news comes just as the two biggest wireless carriers in the U.S. have altered their data plans. Both Verizon and AT&T (the dreaded duopoly) have debuted shared data plans that allow multiple phones to sip from the same pool of data. Helpful for families, the new data plans end up costing more for those who only own a single phone (ie, most of us). In short, wireless carriers are making a pretty penny off our data addictions, and are getting away with charging us even more just as our need for cheap data intensifies.
Of course, there are exceptions to the rule. Republic Wireless, for one, offers a delicious plan which offers unlimited data for only $19 a month, so long as you use WiFi as often as possible. Meanwhile, apps like Onavo can help folks cut down on their data by compressing it and storing a cache of your most visited websites on your phone's SD card. Some have reported the app helped them cut their data rates by half.
But it seems the majority of carriers will continue to overcharge for data so long as the public continues to let them. Sprint remains the only carrier offering a truly unlimited data plan, but at $109 a month, it ain't exactly a bargain.
There are other, stealthy, ways to track and reduce your data usage, and the first step may be to uninstall apps with excessive advertising. You can check out which apps are sucking your data by installing an app like Onavo. Ice Cream Sandwich users can also see their data usage right from Settings by clicking "data usage."
With the demise of text messaging, data costs have become wireless carriers' bread and butter, but consumers often end up at the short end of the stick. Compared to other countries, U.S. wireless carriers charge far more; around double the average in Britain and 8X as much as Norway. We'll be posting an infographic charting the cost of data over the coming days.