Six Men in Tokyo Jail for Porn App Phishing Attack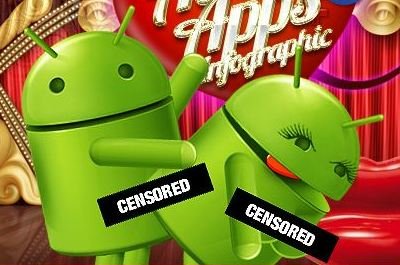 Six men, including 3 IT executives, have been arrested in Tokyo for crafting a phishing attack that ruthlessly targeted over 9,000 horny people. The porn app they created claimed to lead these lonely souls to sex clips, but instead demanded fees while covertly stealing the users' most private information. Over 9,000 people spent a total of 21 million yen ($265,000) on the app.
Once the application was installed, it demanded owners pay a fee every five minutes or so, telling them, "Please pay the fees as soon as possible. You need to confirm the unpaid amount. It totals 99,800 yen." These words flashed on the screen even if the phone was turned off. Desperate phone owners sent the developers cash in an attempt to get their phones working properly again, but that didn't work. Meanwhile, unbenownst to them, the app was stealing their phone numbers, e-mail addresses and other personal information.
The men in connection to this phishing attack weren't teenagers sitting in their parents' basements, but rather employees at IT firms looking for a quick buck. Thankfully, they won't be keeping any of the money they swindled from unwitting phone owners, although we don't know what the rest of their punishment will look like. This is the first time Japan has ever prosecuted people in connection to such an attack.
I'm glad Japan is cracking down on these cyber criminals. Cashing in on clueless app buyers is soulless enough, but rendering their phones obsolete while stealing their private info in the process is just plain evil.