These Images Prove Samsung Didn't Copy Apple's Design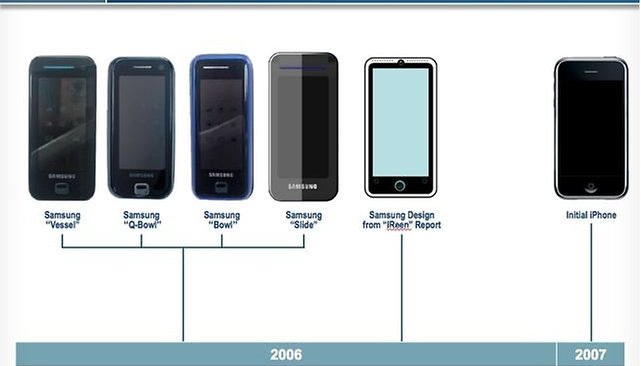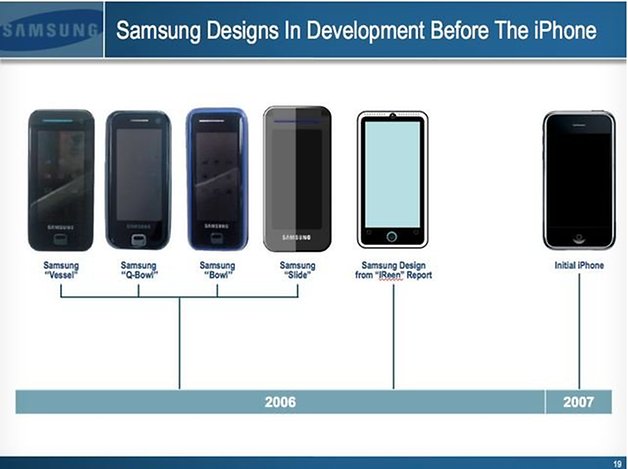 In the Samsung vs. Apple trial, the burden is on Samsung to prove that the design of smartphones like the Galaxy S were in the pipeline long before the iPhone came into being. On that end, Samsung wanted to submit to the court a whole bunch of smartphones – like the F700 – that seem iPhone-y and were either dreamed up or actually released before the global introduction of the iPhone. But Judge Koh has strangely rejected the inclusion of these designs on the grounds that the information was furnished too late in the "discovery proccess."
This has lead to no small amount of drama in the courtroom. Yesterday, Samsung's lawyer John Quinn went ahead and released the slides they were going to show the jury to the press. The evidence contained within "would have established, beyond a doubt that Samsung did not copy the iPhone design," according to Quinn. You can take a look at the evidence for yourself in the pictures below.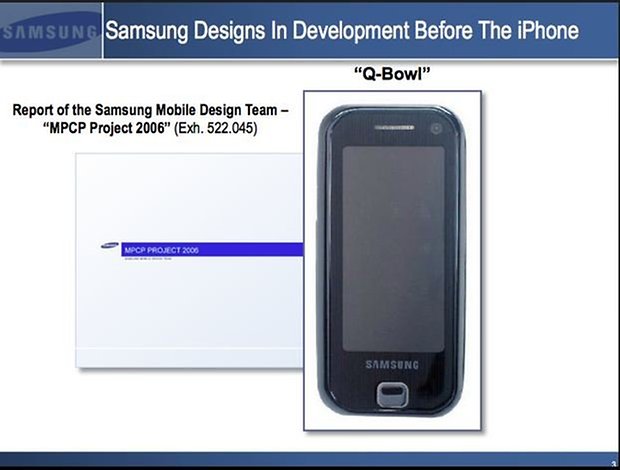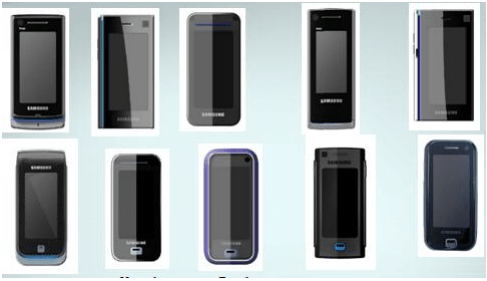 In these slides, you can see what Samsung was considering putting on the market in the summer of 2006, six months before the unveiling of the iPhone. The last slide shows all the prototypes Samsung was developing (it's not clear whether that last one may actually still make it to trial since it was found in a redacted trial brief on the Verge's website). One of these phones (on the bottom-right) became the Samsung F700 — a phone Apple tried to sue Samsung over, before they realized it was created and brought to market before the iPhone.
Prior art is one of the biggest defenses to design patents, and I for one can't believe Judge Koh wouldn't allow these images to be seen in a courtroom. Already, many are calling for Judge Koh to recuse herself from the case, as it appears she has already made up her mind. No doubt Samsung will appeal the court's decision on the grounds that this evidence couldn't be presented – and they will probably win, too.
But more importantly, these images prove, conclusively, that Sammy was hard at work on their current line of smartphones way before the iPhone was released, making Apple's claims that Sammy stole their design seem absurd. Apple wants to present a case that the iPhone was developed within a tech vaccuum, and that's simply not the case. Here's hoping Samsung can still get their point across without the slides above.