 Xperia T, J and V: Sony's Impressive New Android Line-Up Announced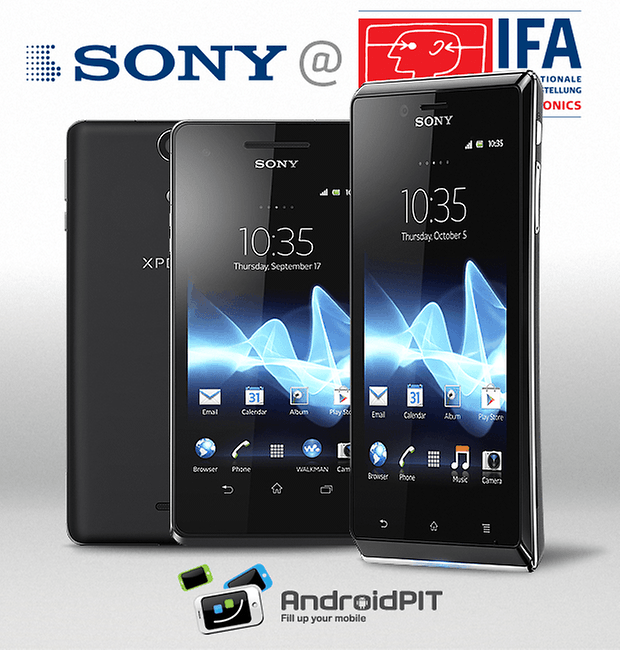 Sony has announced three new smartphones at this year's IFA: the Xperia T, Xperia V and Xperia J. All three come in a very attractive arc design, reminiscent of the Xperia Arc – but with more horsepower, better cameras and a refreshed UI. Let's take a look, shall we?
Xperia T- The New Flagship
Xperia T replaces the Xperia S at the top of all Sony smartphones. Accordingly, the model is packed with high-end technology, including a dual-core processor, a 4.6-inch 720p display and a 13-megapixel camera which can be activated within one second from standby mode. In addition to the smartphone, Sony has developed a TV dock which transmits screen content via HDMI to your living room screen. The smartphone and dock will be available this September for the retail price of €549 and €49, respectively in Europe although we don't yet know the U.S. prices for this phone. After it launches, the phone will also get some high-profile product placement as Daniel Craig's sidekick in the new James Bond film Skyfall, coming to theaters October 23rd.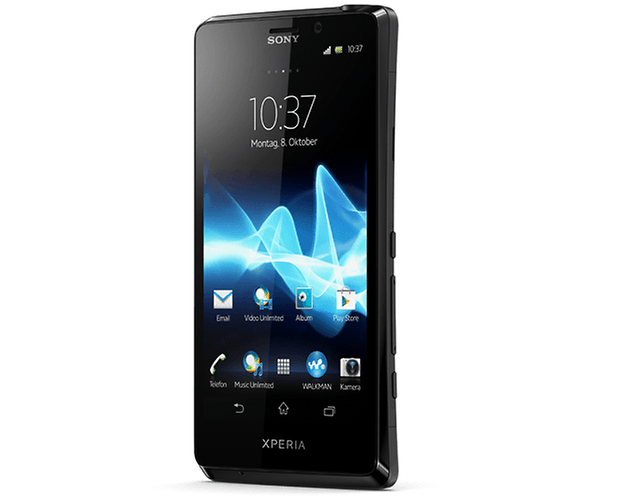 Specs at a glance:
4.6-inch, 1280 x 720 pixel display (Mobile Bravia Engine)
Dual-core, 1.5 GHz processor (Qualcomm MSM8260 Krait-A)
13-megapixel camera with Exmor R technology and special Quick Start Mode
Full HD video (1080p)
Front-facing camera capable of taking 720p
Connections: HDMI, microUSB with MHL-extension, micro-SIM, NFC
16 gigabytes of memory
129 x 67 x 9 mm / 136 grams
1850 mAh battery
Colors: black, white, silver
Price: $€499
Xperia V– Water-Proof and LTE-Ready
The Xperia V has comparable specs to the Xperia T but comes in a slightly thinner, and certainly more colorful, package. This phone offers a 4.3-inch, 1280x720p display, a dual-core 1.5 Ghz processor and is dirt, scratch and water-resistant. It's also LTE-equipped, which means potentially faster downloading speeds. In fact, it's the first LTE-equipped Sony smarpthone ever to reach Europe. In some ways, this model beats the flagship Xperia T – and its price is reflective of that fact. You can snag the Xperia V for €579 sometime in the fourth quarter of this year.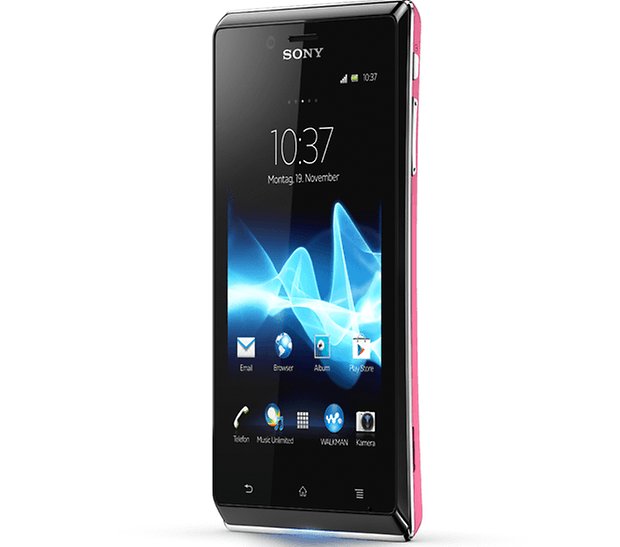 Specs at a glance:
LTE band I, III, V, VII
Protected from temporary immersion to IP57
4.3-inch, 1280x720 pixel display (Mobile Bravia Engine 2)
Dual-core, 1-5 GHz processor (Qualcomm MSM8960)
13-megapixel camera with Exmor R technology, special Quick Start mode and 3D Sweep Panorama function
Full HD video (1080p)
Front camera with 1.3 megapixels
Connections: HDMI, microUSB with MHL-extension, micro-SIM, microSD, NFC
8 gigabytes of memory
129 x 65 x 8.5 millimeters
1750 mAh battery
Colors: black, silver
Price: €549
Xperia J – A Slim, Budget Model
The third model from Sony is particularly exciting because of its price. At €239. the Xperia J offers a good combination of high-quality specs in an alluringly budget-friendly package. We think the phone will actually go down in price to under €200 shortly after launch.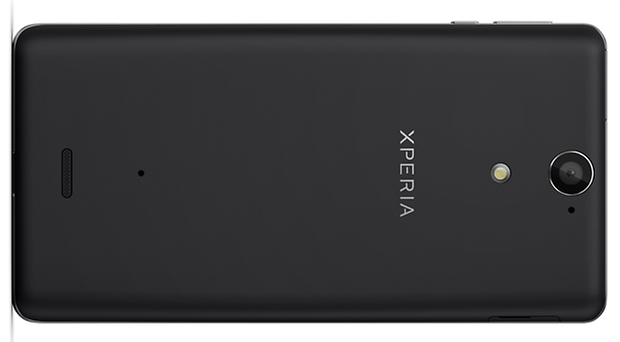 Specs at a glance:
4-inch, 854x480p display.
Dual-core, 1GHz processor (Qualcomm MSM7227A)
5-megapixel camera
VGA front camera
Connections: microUSB, standard SIM, microSD
4 GB of memory
124 x 61 x 9 mm
1750 mAh battery.
Colors: black, white, gold, pink
Price: € 239
Packing Android Ice Cream Sandwich...with a Few Extras
In a move that will undoubtedly disappoint, Sony is launching all three of these new Xperia phones with ICS on-board and not the newest Jelly Bean update. But at least Sony has baked a few goodies into their build of ICS. These include:
One Touch – A new NFC function similar to Samsung's S-Beam, One Touch allows NFC-enabled Sony smartphones to share pictures, videos, music and other content just by tapping phones together. If you're browsing a photo on your phone, you can just tap a phone to yours and share your content. Same with music. We like this feature, we just wish more manufacturers enabled NFC to work on cross-brand devices. After all, how many people do you know with a Sony smartphone?
Walkman app – Allows you to easily sync music between your PC and your smartphone.
Album app– In keeping with the trend of Sony's smartphones lately, your Facebook photos are automatically uploaded to your album, if you so choose.
Movies app – Has been updated.
50GB in free storage – Sony is also offering 50GB in free cloud storage from Box.com, although the offer is only available through the end of this year.
(Prices have been updated since this article originally went live)