 1 App, 3 Opinions: What Do Our Experts Think of Any.Do?
Today we're unveiling a new AndroidPIT series. Every week, a team of AndroidPIT experts will be testing one very special, well-known app. Having thoroughly tested said app for several days, these app experts will give you their professional list of pros and cons. This week, we're starting with the app Any.Do.
Any.Do is an insanely simple note-taking app that allows you to organize your life at a breakneck speed. Consider it a Rollodex for your Post-It notes. Other app reviewers have highlighted its sleek design and ease-of-use, but what say our experts? Take it away, Kamal, Farida and Yan!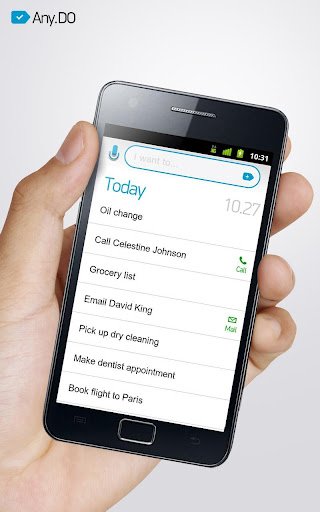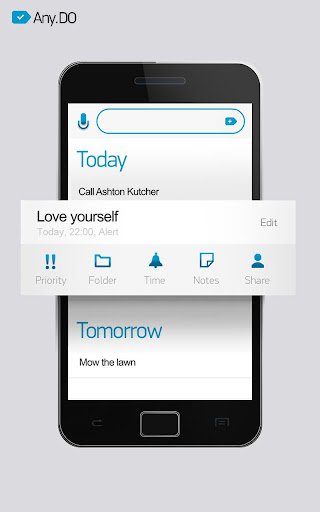 Kamal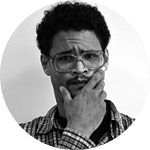 I've got a wonderful Galaxy Note smartphone. And I love playing games on it. I get really, really angry when I lose. I would describe myself as a tech and music nerd – all rolled into one. Design is the most important thing for me. I expect a flawless design from every new app or it goes straight into the garbage can. Oh and I love food.
FOR:
What I like most about Any.Do is its design. It's also the main reason I downloaded the application so early. Since then, I use it regularly. The minimalist design is very user-friendly and it's easy to see all your notes in one short glance. Since the last update, the app has worked very well with Google Tasks. I also like that it lists notifications for missed calls and allows the user to call back a number directly from the application.
AGAINST:
It would be nice if the app were available in languages besides English. Tasks are automatically deleted during an update; developers will certainly need to work on that. The new Chrome extension requires signing in via Facebook. Is that really necessary?
Farida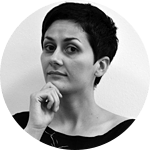 A literature grad student with some weird tendencies. Got into Android having become addicted to Google, having fallen in love with the Internet before that. Discovered the wonders of the worldwide web at age 13 when her father, a computer programmer, brought home a computer and rusty dial-up modem from work one night.
FOR:
As an inherently absend-minded person, I tend to forget a lot of stuff. I've already lost a fair number of notepads, sticky notes and pocket calendars in my day. Having never lost my smartphone, a mobile task manager is my only savior. And, as someone with an innate love for minimalism in all its forms, I expect every good piece of design to be simple, obvious and ridiculously practical in terms of use.
So here's what I think about AnyDo: Kudos for the beautiful, simple interface and minimal settings. Another round of applause for the Chrome widget and synchronization with just your Facebook account. Also praiseworthy is the extremely efficient sorting options by date or priority. Finally, the app has two more major things going for it: it's absolutely free and the fact that you can share your tasks with other people.
Yan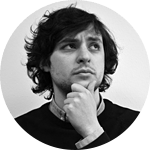 Has an inexplicable love for random outdated Android phones starting with the HTC Hero. Likes to switch the language settings on his phone from Macedonian to Tagalog based on what he feels like in the morning. Addicted to every news app ever created. Holds three passports. Loves rap, but has to use Shazam to look up the lyrics to his favorite songs. Has an irrational dislike of mobile browsers, always preferring to download apps instead.
FOR:
Let me start off by saying that I am sucker for good design. Give something that looks modern and minimal - and I'm sold. So Any.Do's simple yet stunning design was love at first sight for me. Unlike most beautiful things, Any.Do turned out to actually be useful. As a lazy Android user, I was happy to see that the app could predict my tasks for me, even finishing my sentences for me. For once, I didn't have to deal with complicated menus and pages of confusing options. Type, add, cross off and move on - that's the way to get things done efficiently with AnyDo. From reminding myself to buy deodorant to scheduling work meetings, Any.Do keeps my personal and professional life seperate, but still in one place. Another pleasant surprise: AnyDo's built-in reminders to return missed calls has done wonders in changing my reputation as being a flake.
AGAINST:
The app is quasi-perfect, really. I was about to complain about the lack of synching with my PC, but with the new Chrome extension solves that problem. If only they could add an option that could actually complete the tasks for me (sigh).
What do YOU think of Any.Do? Let us know below!