1 App, 3 Opinions: What Do Our Experts Think of Evernote Food?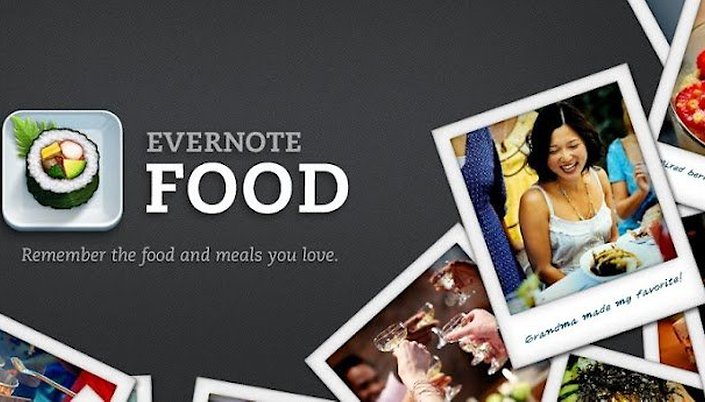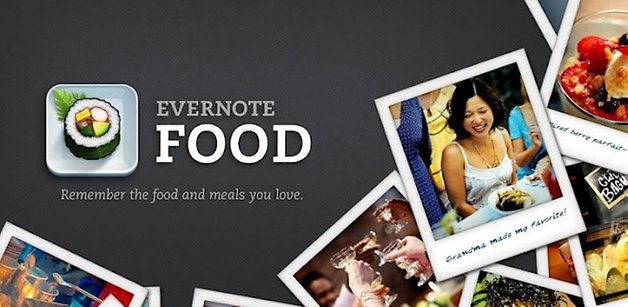 Another week, another app. Every week three members of our amazing editorial team share their expert opinion about a specific app including the good and the bad. Here at AndroidPIT we're all about providing a variety of different viewpoints with changing panel of Android judges. Today we've got Alessandro, Isabel and Kamal sharing their impressions of Evernote Food.
Evernote Food is a close relative of Evernote – the much-loved cross-platform app that allows you to organize and save your thoughts, photos and audio snippets. The food version of the app is based on the same idea: save, organize and share pictures and notes of your daily meals – whether at home or at a restaurant. The perfect solution for remembering your favorite dishes and keeping track of good places to eat.
Alessandro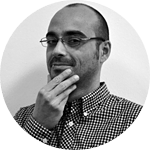 Editor for the Italian website. First flashed device: an HP iPAQ, a hundred years back. Uses Linux and loves everything that is open-source. Believes firmly that any device that can't fit into your jean pocket is a tablet. End of story.
FOR:
What I really enjoyed about Evernote Food was the minimalist and pleasant design. The app is very intuitive, even for people who have never used an Evernote product before. Navigating the menus is a breeze so anyone can start snapping pictures of their delicious meals in no time. Another thing to note: the app is very quick and reponsive: you can share your notes in just a few seconds. I also really liked the fact that you could share your snapshots with the help of custom URLs – a great solution for people that steer clear of social networks.
AGAINST:
Despite liking the elegance and simplicity of the app's design, I would have preferred to see bigger buttons for adding new notes or pictures. Another downer: the app isn't designed for smartphones with small displays. Finally, I was really disappointed by the app's geolocation feature: whereas Foursquare can find any location in seconds, Evernote Food failed miserably with the same task.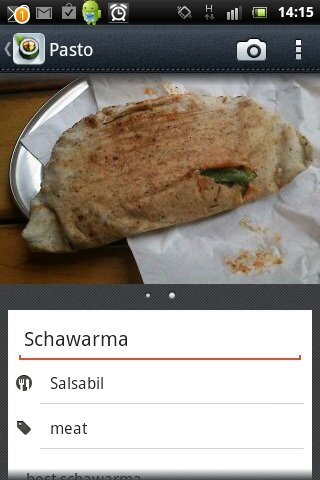 Isabel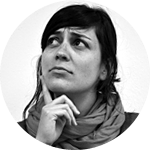 Editor for the Spanish website. Studied journalism. Owns a Galaxy S, but has her sights set on the Galaxy S3. Has never played Angry Birds, but is a total Fruit Ninja addict. Lacks any sense of direction and uses her smartphone to navigate – even in her own home. Can't live a day without the weather widget on her phone, which she checks every hour. Loves eating, but hates cooking. An absolute sci-fi fan and believes in the apocalypse in the near future. Manages to talk and contradict herself at the same time.
FOR:
Evernote Food is ridiculously easy to use: the intuitive interface really stands out. When you're about to take a picture of your plate, the app allows you to select which camera app you would like to use (I have quite a few installed myself). I love having the freedom of choice. You can even do it the other way around: take a snapshot first and upload it to the app later. Heck, you can even upload multiple photos to one event. Evernote Food manages to quickly identify the time and location of your meal, allowing you to create your own catalog of deliciousness. Personally, I think the app is ideal for when you're travelling or exploring food in your own hometown. Now anytime anyone asks me for a restaurant recommendation, I can show them my favorite places to eat with pictures to go along with it.
AGAINST:
I love photo apps and food. So you'd think Evernote Food would be a perfect match for me, right? But the biggest problem is my own laziness: I forget to use the app when I am in the middle of a heavenly meal. Because when I have a food of plate in front of me, I dig right in! Taking a picture of the dish I am about to taste is a waste of time in my book. Another issue for me: the desktop app is only available for Windows and Mac – a big disappointment for me as a Linux user.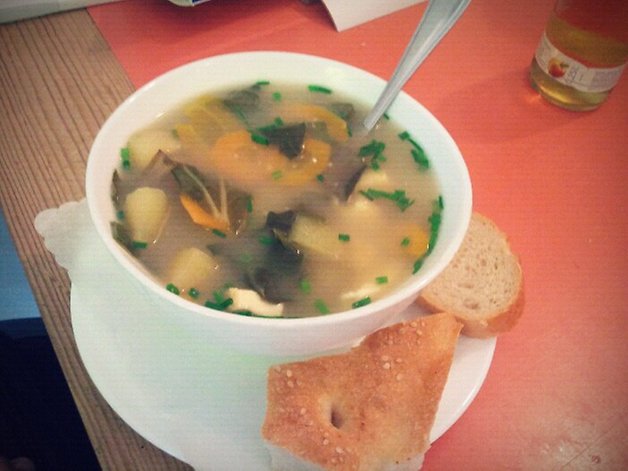 Kamal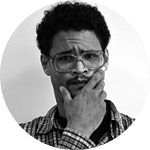 I've got a wonderful Galaxy Note smartphone. And I love playing games on it. I get really, really angry when I lose. I would describe myself as a tech and music nerd – all rolled into one. Design is the most important thing for me. I expect a flawless design from every new app or it goes straight into the garbage can. Oh and I love food.
FOR:
Evernote Food is one of the most useful apps on my phone. I've been the app's #1 fan from day one. I really like the design of the main screen which shows me my last three meals. The developers of Evernote has once again shown their love for clean and clear designs, adding a Polaroid esthetic to the whole thing to top it off. I also love the fact that I can edit my photos with any photo app on my phone before posting them. It gives me the chance to make my snapshots look awesome and appetizing.
Another great aspect of the app is how quickly you can add new posts. If you're GPS is working, your pictures will automatically get categorized by location, time and date. And you can adjust all of the other settings and options right away or leave that for your post-meal siesta.
AGAINST:
What I definitely didn't like was the fact that Evernote Food automatically synchs up with the regular Evernote app (which also happens to be installed on my phone), meaning that your food pics end up mixed in with your regular "professional" notes. I would've liked to have the option to opt out of the synchronization. All things being equal, I still feel like Evernote Food deserves a good round of applause for keeping track of your favorite eats. Because there ain't nothing life quite as good as food.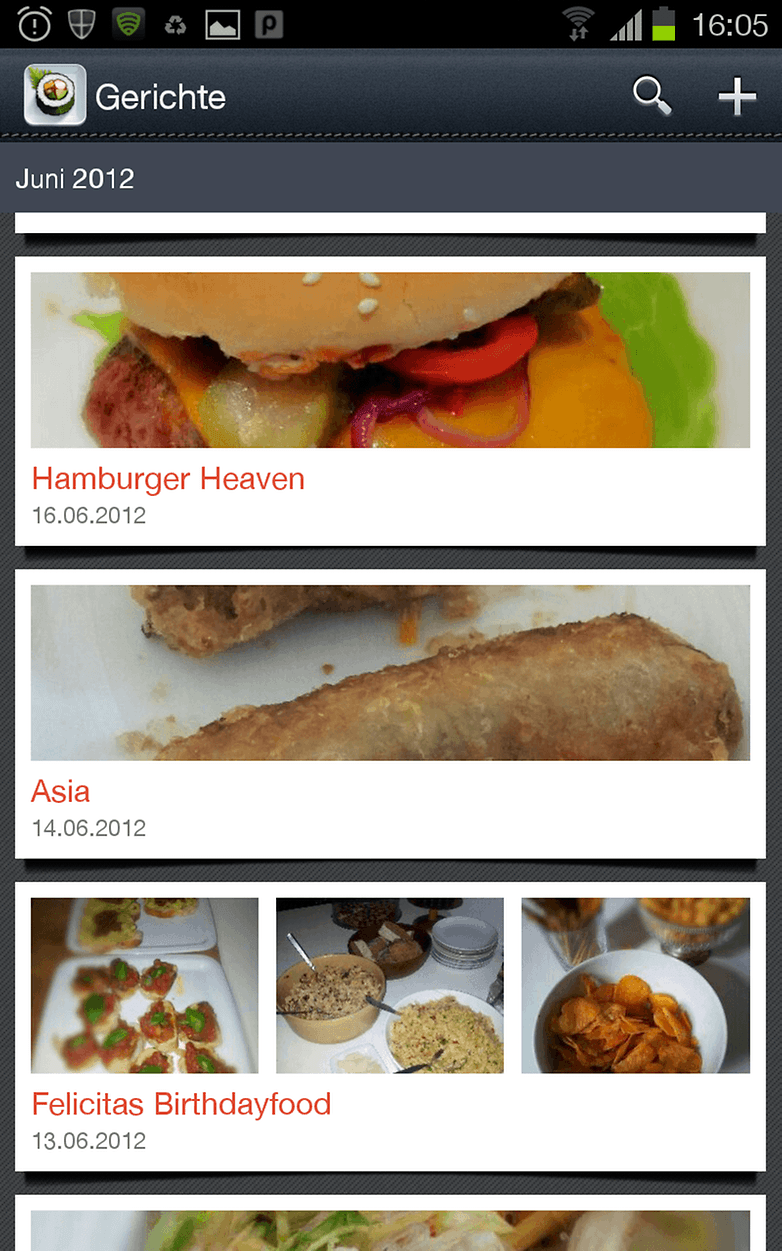 Love our new series? Let us know in the comments and check out our previous editions.