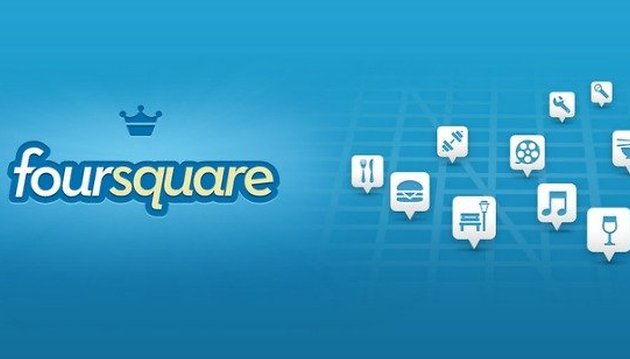 1 App, 3 Opinions: What Do Our Experts Think of Foursquare?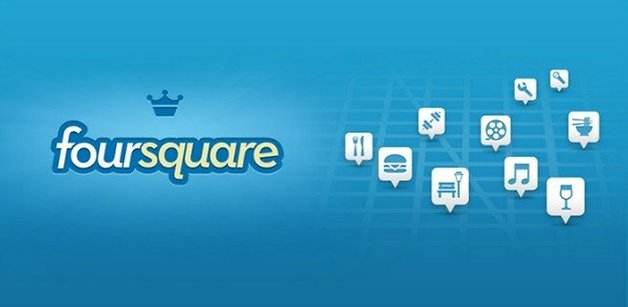 Every week, a team of AndroidPIT experts will be testing one very special, well-known app. Having thoroughly tested said app for several days, these app experts will give you their professional list of pros and cons. This week, we're writing about one of the most popular apps in Google Play, Foursquare.
Foursquare: it's ubiquitous. But does it deserve to be? With over 20 million members worldwide, Foursquare is one of the most social ways to explore a new city, or re-discover your own. You can share and save personal experiences wherever you go, get persnaliyed recommendations and search for anything you want. How well did the app do in our expert test? Read on to find out!
Anna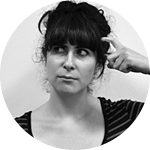 Editor of AndroidPIT.fr (our French Site). Other occupation: globe-trotter. App-wise, obsessed with cameras, zombie games and weather widgets. Refused a second date with someone because of their ridiculous ringtone. Has a Galaxy S2 with lots of fingerprints on it. Hates applications that send notifications. Can spend hours playing sudoku games. Rotten apps can be saved by good design. Loves giraffes and tiramisu; is allergic to the sun.
Pros:
I've used Foursquare off-and-on since its inception in 2010 but I rediscovered it today. I must say the application has had a significant makeover. The design is neat, minimal and clar.
Foursquare is one of the best applications to find recommended things to do, eat and see. It primarly targets urban 18-35 year-olds, with an emphasis on cafes, bars, places to brunch and upscale eaterie; all of which I fervently enjoy. Each address is presented neatly, with photos from users and helpful, concise comments as well. You can find anything from recommended dishes to reservation tips.
I enjoyed the opportunity to make a list of all the places I want to check out but always forget about. If, on the other hand, you're traveling in a new city, the app is even more enjoyable. It's like a portable lonely planet guide with walking directions and local commentary.
Cons:
This is personal, but I kind of hate the social aspect of this app. It gives me the unpleasant feeling that it's trying to hard to be young and cool, like those 40-year-old dudes in suits who drive scooters (Editor's note: must be a French thing).
I also don't find the application particularly well-organized; there are definitely too many elements fighting for space in each screen. A drop-down menu would be preferrable to slide-based navigation.
The list of recommendations seems a bit random. Sometimes it recommended amazing things I never would have found on my own while other times it recommends the exact same thing every single day for six months. Other times, very nice and popular places are nowhere to be found because the algorythm decided so.
I'm already way too connected. Beyond Facebook, Instagram and Twitter I don't need another app to broadcast my whereabouts. I'd prefer a more traditional app that displays recommendations.
Farida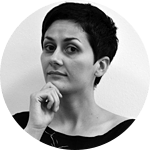 A literature grad student with some weird tendencies. Got into Android having become addicted to Google, having fallen in love with the Internet before that. Discovered the wonders of the worldwide web at age 13 when her father, a computer programmer, brought home a computer and rusty dial-up modem from work one night.
Pros:
For me, Fourquare will always be a friendly, timeless and highly detailed guide to my city. For example, what other guide can tell you about current art exhibitions located mere miles from my location? Or where to take a break and have lunch after a long hour of walking? Or finding a good coffee joint with a pleasant, shady terrace – all with commentary, photos and even WiFi passwords?
I've lived in Berlin for a relatively short period of time and still don't know the ins-and-outs as well as I'd like. Foursquare is a big help in that regard. From the recommendations and comments, I've already discovered a number of interesting places.
It also doesn't hurt that the app is also available in Russian.
Cons:
I had to get used to the design of this application, which – in my opinion – is far from ideal. It takes a bit of time to realize how to use the app to its fullest. I guess I'm also not big on the idea of crowning mayors of certain locations via check- ins if those check-ins are able to be accomplished from other locations. How is that supposed to work, exactly? Maybe I'm just a tech grump, but I see these meaningless titles as superflous when compared to the app's other, more commendable features. Why are we competing over who's been to places the most anyway? Isn't variety the spice of life?
Francisco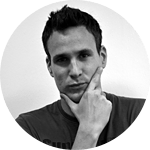 Editor of AndroidPIT's Spanish site. Has an Evo 3D but really wants the Galaxy Note 2. Most used apps? Facebook and WhatsApp, naturally. Loves mash-ups and reality TV shows – especially "Flavor of Love". Hates olives.
Pros:
I really succumbed to the competitive aspect of this app. I love a good challenge and this app made me want to explore all over the city so I could rack up a bunch of points and show off how street smart I really am. With every point I acquired, I felt like I'd become a tiny bit more knowledgeable about all the fun things to do in my favorite city, Berlin. It was also awesome to find WiFi passwords to new coffeeshops before I had even stepped foot in them. Bravo!
Cons:
While you can check in from across the city, you can't check in from across the world. This could be an issue if you're traveling and don't want to use mobile data to check in to various places but would like to check-in after your trip is over. I don't understand why Foursquare won't improve upon this; it seems it would be simple enough. It would also be nice if the app could translate reviews easily so you can know where to go when traveling outside your own country.