 1 App, 3 Opinions: What Do Our Experts Think of Nike+ for Android?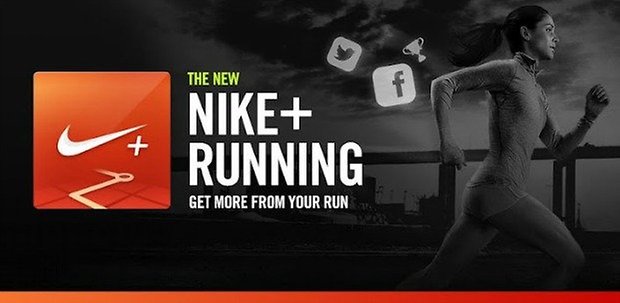 Every week, three members of our incredible editorial team share their expert opinions about a specific app; both the good and the rotten. Today we've got Yan, Francisco and Pedro sharing their impressions of Nike+ for Android.
Nike+ was one of the first fitness apps ever released on the iPhone and just recently made its way to Google's platform. It's a motivational app in the vein of Endomundo Sports Tracker – but with a lot more marketing behind it. The app allows you to track, share and compare your runs from anywhere, anytime. What do our app experts think of it? Read on to find out!
Yan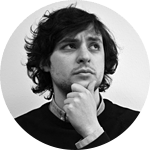 Has an inexplicable love for random outdated Android phones starting with the HTC Hero. Likes to switch the language settings on his phone from Macedonian to Tagalog based on what he feels like in the morning. Addicted to every news app ever created. Holds three passports. Loves rap, but has to use Shazam to look up the lyrics to his favorite songs. Has an irrational dislike of mobile browsers, always preferring to download apps instead.
Pros:
I like to tell myself that I'm a runner, but I am better at making up excuses about why I shouldn't exercise than actually running. So testing Nike+ was a good incentive to finally put on my sneakers. Nike+ is more than just a running tracker. It's sort of like having a personal trainer in your phone, keeping you motivated with music and information on your performance. The Nike+ running app is hip from start to finish. Hip fonts, cool color scheme and a very stylish layout. Even your running route is color-coded based on your pace (red is slow, green is fast).
Since having the right music is an essential part of any workout for me, I love the fact that the app comes with an integrated music player. It even comes with a perk: the app allows me to set my favorite track as a power song. So just when I felt like giving up half a mile short of my goal: I tuned into my favorite Jay Z track, filling me with enough bad boy energy to finish my run.
Cons:
The fact that I have to create a seperate Nike+ account to use the app is extremely frustrating. Having tried several times to sign in with my Facebook account, I finally gave up and had to go through the tedious process of creating a Nike account just for the running app (another addition to my collection of useless accounts).
I know this may make me sound like a grumpy old man, but the app's flashiness and hipness became a bit too much for me. While running you can - with swipes and taps - maximize the map to see your progress, switch the music track, double tap on the screen to hear your pace and distance complete. With all these "distractions" you spend more of your time staring at the screen instead of focusing on maintaining good running form. If you turn on the Facebook cheers option, you can even see likes and (hopefully) encouraging comments from your friends. Result: Almost bulldozed over an old lady while running.
Francisco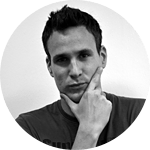 Editor of AndroidPIT's Spanish site. Has an Evo 3D but really wants the Galaxy Note 2. Most used apps? Facebook and WhatsApp, naturally. Loves mash-ups and reality TV shows – especially "Flavor of Love". Hates olives.
Pros:
This app makes me want to run every day. I love the fact that you can record all of your achievements and keep track of them via your smartphone or computer. The Facebook feature called "Cheers" is a great motivator – if you share your run with Facebook, the app will show you all of your friends' comments while you're running. There's also a very clever peer-pressure aspect to this, as you can compare running times with friends, seeing whether or not you're faster or have more endurance.
Cons:
I wish it had an option other than English. It would be better if it saved your settings from the previous run so you don't have to program your music and the Facebook feature for each and every run. Also, the options for "run type" are a bit hidden, probably because the app was copied too quickly from its iOS version.
Pedro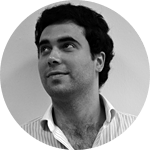 Editor of the Portugese site. Born in Macau, but has lived in Europe ever since he was 18. Hates ringtones. Has an HTC One S but is waiting patiently for the next Nexus. The ideal application is useful, well-designed and intuitive. Loves a good eggs benedict.
Pros:
The Nik+ app is intuitive, aesthetically-pleasing and easy to use. Even after having used the application once, I feel it is the perfect racing companion. After registering, you enter your height, weight, the song you want to listen to and the shoes you'll be using. Then you can connect to Facebook and receive motivation from your friends and family. The app even shows you a map detailing your run in a very handsome-looking map. When you've finished, the app will show you how many calories you've burned and other statistics from the run. Could you possibly ask for anything more from a fitness app? (No.)
Cons:
Advertising, which I suppose is a given for a free app. I also don't like to need to register on Nike in order to use the app. Because it's new, there were some problems downloading it.