1 App, 3 Opinions: What Do Our Experts Think of Sleep as Android?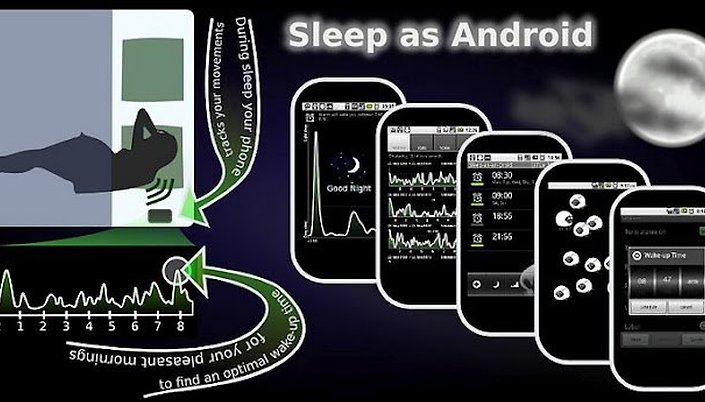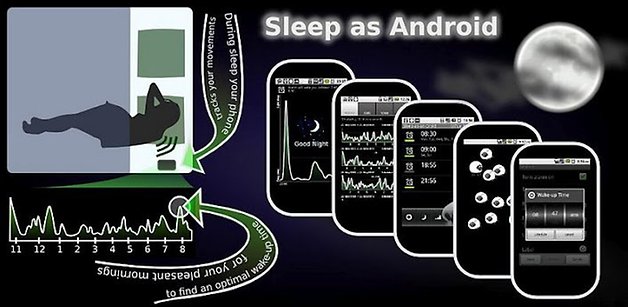 As part of our ongoing series, a team of experts here at AndroidPIT will be testing some of Android's most famous apps. After having thoroughly tested the apps over several days, these tech-lovers will then list the pros and cons of each app Coming from a range of different backgrounds, they offer a diverse set of opinions. This week, AndroidPIT staff members Camila, Anna and myself are testing the app Sleep as Android.
There are many alarm clock apps out there. However, Sleep as Android is not a simple alarm. With an incredibly extensive array of options, the app analyzes your sleep cycles and wakes you up when you enter the phase of light sleep. Is it the perfect application to wake up to a fresh start? Our experts weigh in.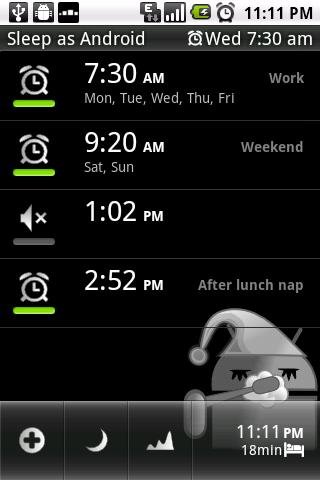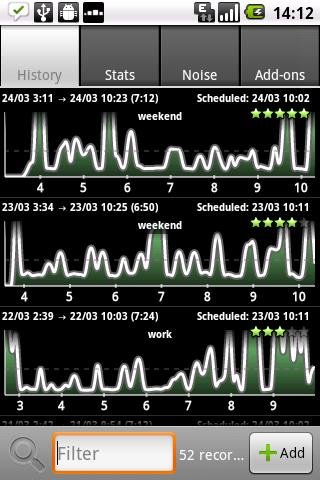 Steven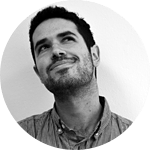 Creative content editor at AndroidPIT.com. Majored in Anthropology and Journalism but a techie at heart. First computer was a Compaq Presario and my whole family used to fight over who got to play Solitaire on it. Currently rocks a Galaxy Nexus. Apps that effortlessly marry style and functionality make my heart race. Most overrated? Angry Birds – there are much better games out there. Apps should allow users a large amount of creative freedom or they quickly become boring. When not playing on my phone, I enjoy a good pastrami sandwich.
FOR:

Wow. I have never come across such an extensive alarm app. Sleep as Android has insane number of features. Most impressive, I think, is the sleep tracker function which uses the phone's gyroscope to track when you're in deep or light sleep. I took a nap with the app and, lo and behold, it successfully woke me up when I was sleeping lightly after it noticed I was moving a bit more. Waking up was effortless because I was already semi-awake. Bravo! The other features are nice as well; Sleep as Android will tell you when you should go to bed if you want a full night sleep and it will even lightly vibrate if you're snoring too much! Who knew sleep could be this interesting?
AGAINST:

Design-wise, the app is still stuck very much in the past. It's also not especially intuitive: some of the most important features were hard to find. Facebook sharing function is also pointless as I highly doubt any of my friends care how well I slept last night. Other than that, I'm really looking forward to using this app even more in the future!
Camila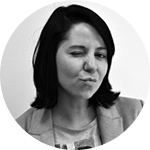 Editor of AndroidPIT.com.br (our Portugese site). Journalist who can do some serious multi-tasking, like chat-chatting over a drink while covertly using five different applications. Has an HTC Desire but will be finally buying a Galaxy Nexus in November. Like apps that create some order in this chaotic life. Must fight the compulsion to post every single photo on Instagram. A long-lasting battery is one of the most important things to look for in a new smartphone.
FOR:
I can say without exaggeration that Sleep as Android changed my day-to-day life. During the last few days, I've noticed an improvement in my mood because I am no longer awakened so abruptly, as the alarm slowly increases in volume ( I set it so that it takes two minutes to reach full volume). I also enjoyed the opportunity of analyzing my sleeping patterns and recording the sounds I make at night. It was interesting to note that going to the gym, watching three episodes of Dexter or taking a bath seemed to all have different effects on my ability to sleep.
AGAINST:
The app's design should be imrpoved. It's not very intuitive, which is especially troubling given that you're half-asleep when playing around with it. I also wish I was able to change the language. Certain functions seem silly, like sharing information on your sleeping patterns on Facebook. Sleep as Android does what it says it does, but it could still be improved.
Anna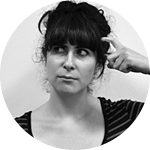 Editor of AndroidPIT.fr (our French Site). Other occupation: globe-trotter. App-wise, obsessed with cameras, zombie games and weather widgets. Refused a second date with someone because of their ridiculous ringtone. Has a Galaxy S2 with lots of fingerprints on it. Hates applications that send notifications. Can spend hours playing sudoku games. Rotten apps can be saved by good design. Loves giraffes and tiramisu; is allergic to the sun.
FOR:
Not particularly a morning person, I must confess I've seen a difference in my mood these past few days. Maybe it's just a placebo effect, but I do have the feeling that I'm better fit to attack the day. This is probably due to the fact that instead of my usual alarm, Sleep as Android starts at a very soft noise level. Perfect for me. I'm not especially adept at statistics but I still enjoyed seeing my sleeping stats. It was really interesting to see how much sleep I get over the course of a single week. The settings options are wide-open, allowing u to define a ton of different variables. You can even set the app so that you have to scan a QR code (placed somewhere in the house), in order to turn off the alarm. Radical.
AGAINST:
Developers should really work on the design of their applications. Is a little color, better organization of data and a slightly more polished logo really asking so much? I also remain skeptical of the fact that the app claims it uses a gyroscope to monitor how deeply you're sleeping. How can it work if the app registered me in deep sleep mode even when I had gone up to go to the bathroom in the middle of the night. Finally, the biggest negative is that the application is sorely lacking in simplicity: even the simplest options are hidden in a menu that's not at all well-organized. I will prpbably continue to use the app while I search for one with a more polished design.
If you liked this article, find the first installment of our new series here: AndroidPIT tests Any.Do.