 1 App, 3 Opinions: What Do Our Experts Think of the New Google Earth?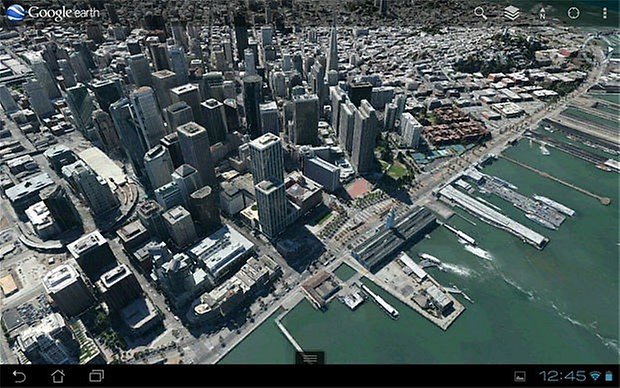 Every week, three members of our incredible editorial team share their expert opinions about a specific app; both the good and the rotten. Today we've got Camila, Leila and myself sharing their impressions of the new Google Earth for Android. Recently, the app has been updated with detailed 3D imagery that's supposed to feel as if you're hovering over the city of your choice in a helicopter. Does the app meet our wild expectations? Read on to find out.
Steven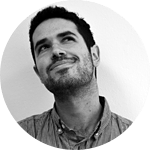 Creative content editor at AndroidPIT.com. Majored in Anthropology and Journalism but a techie at heart. First computer was a Compaq Presario and my whole family used to fight over who got to play Solitaire on it. Currently rocks a Galaxy Nexus. Apps that effortlessly marry style and functionality make my heart race. Most overrated? Angry Birds – there are much better games out there. Apps should allow users a large amount of creative freedom or they quickly become boring. When not playing on my phone, I enjoy a good pastrami sandwich.
Pros: I was beyond excited when Google released images of their new, more-detailed 3D maps. I'd always liked the fact that Maps featured 3D buildings, but the new 3D maps appeared to take everything to the next level. No longer were the skyscrapers rendered in a boring shade of dark gray; now, they looked like actual buildings. When I downloaded the new Google Earth, I instantly typed in the cities with the most skyscrapers: New York, Shanghai, Hong Kong. As soon as the app began rendering the 3D graphics, I started getting excited. I was amazed that every little detail appeared in 3D – from the trees to the mountains in the background. Especially cool is the ability to fly over famous landmarks listed at the bottom of the screen.
Cons: Rendering. I suppose it's understandable that an app which attempts to do so much would have problems buffering their images quickly, but the problem is especially noticeable on Google Earth. Messing with the image quality helped, but did not entirely solve the problem. It frustrates me that Google Earth doesn't seem to cache enough information for it to create detailed 3D imagery quickly. Instead, you have to hover over a building and spend a lot of time swiping around for the image quality to improve, which it usually doesn't. That said, when the 3D imaging works, it truly feels as if you're flying through a city skyline on your helicopter. It's the most realistic map imaging I've ever seen. But waiting for the skyline to fully load can be incredibly annoying.
Camila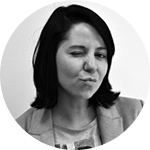 Editor of AndroidPIT.com.br (our Portugese site). Journalist who can do some serious multi-tasking, like chat-chatting over a drink while covertly using five different applications. Has an HTC Desire but will be finally buying a Galaxy Nexus in November. Like apps that create some order in this chaotic life. Must fight the compulsion to post every single photo on Instagram. A long-lasting battery is one of the most important things to look for in a new smartphone.
Pros: Google Earth makes me want to believe in the impossible. The idea of having the entire world at your fingertips is incredible. I've never used an app that surprised me as much as Google Earth. I must confess that I shuddered from head to toe after entering in my destination of choice and watching the app fly to that location. It was as if I was a pilot with unlimited access to the world.
Loading my location was a breeze and then flying over the Porto Alegre (my hometown in Brazil) took just a few seconds. Once I landed, I was impressed by the level of detail – I could see places to eat, transportation, and notable entries from Wikipedia.
Cons: Unfortunately, my hometown and even Sao Paolo has yet to be rendered in 3D. Instead, things looked the same as they always have on Google Earth. Loading times were slow, even on WiFi. I also wish Google Earth had an offline mode. At least it seems to cache reasonably well. Of course, as humans we are never satisfied, and I would have wished Google could have rendered my house in 3D, as well. All I could see was the roof. #Firstworldproblems
Leila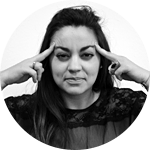 Writer for the French website (AndroidPIT.fr). Has a cute HTC, a Macbook Pro and an Xbox 360. Fell in love with Pokeomon Red for Gameboy Pocket Color when she was little (and is still a fan). Likes to spend rainy days clicking on websites while cooking gazpacho (or cream of asparagus with smokes bakon). Of course, cooking apps are her favorite.
Pros: The feeling of "being there" is almost realized in the newly updated Earth. With the ability to change the viewing angle, the height and the zoom level, you can actually feel as if you're a giant walking through the streets. The helpful thumbnails take you on a beautiful slow-motion plane ride. I took a 360 degree tour of the Hollywood sign and it was pretty damn great.
Cons: Too much blurriness. The 3D, sometimes, seems far from complete. When you're neither too far nor too close, it looks like a SIM city that's bugged out. Other times, one building appears photo-realistic, while the one behind it is still assemblying itself.
Fly-over tours are also ruined by the slow loading times. All you can see is a slow-motion blur. "Tataaaaa! And now the Brandenburg Gate (or Chinatown in San Francisco)!" "Beautiful, I love those shades of gray!" But I'll give Google the benefit of the doubt: this level of 3D has just been brought out and I'm sure it will get better.