 12.85" Touchscreen Chromebook Possibly in the Works
The airwaves have been bustling with rumors of a new 12.8" Chromebook said to be sporting a touchscreen display. DigiTimes is claiming the new Chromebook will be Google branded this time around and will be developed in-house, instead of being manufactured by a third party like Asus or Samsung.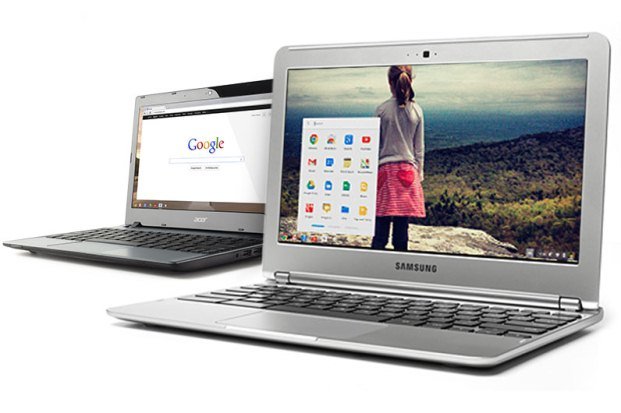 The rumor also states that development of the new Chromebook is currently underway, with a projected shipping date set for the end of 2012. That means if there is a new Chromebook being developed, it will launch sometime early 2013.
Of course, the rumors don't reveal anything else about the new device like, what it has for internal hardware, so there actually isn't much to go on.
Judging by Google's track record with the Nexus family of devices, the new Chromebook will be reasonably equipped as far as hardware is concerned, yet it will remain relatively budget friendly.
It will be fascinating to see how Google develops and markets a Chromebook that is made in-house. The Chrome OS has been around for a while and is essentially just a suped up version of the Chrome web browser. There's no guarantee that Google will stay with the current build of the Chrome OS as they may improve it a bit for their own device- only time will tell.
Chromebooks are incredibly thin and lightweight because they require less hardware to run. You're essentially trading in high-end features for a faster and more lightweight platform when you use a Chromebook. All the data and information is stored in the cloud as opposed to being stored locally via a physical hard drive. Chromebooks also come pre-installed with a plethora of Google services to get you started right out of the box.
Currently there are three Chromebooks available from Google.
The new Chromebook, if it is in production, will be joining an unprecedented lineup of products which are already on the market. If the difference in prices is to be believed, the new Chromebook might be somewhere in the $349-399 vicinity. I'm just guesstimating though, so don't hold me to it.
What do you think of a Chromebook with nearly a 13" touchscreen? Is that appealing at all?