 Get the 16GB Asus Transformer for $269 on Groupon, Only 2 Days Left!
I know there are plenty of Android tablets on the market now, which are significantly better than the Asus Transformer. That being said, I have some pretty awesome news. Before you start screaming with the likes of "that tablet SUX," or "Nexus 10 all the way," why don't you hear me out?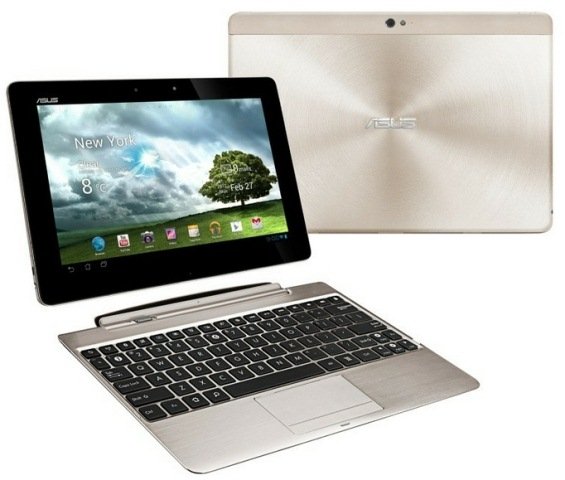 Groupon is currently offering a deal for the 16GB Asus Transformer that will expire on November 20. The 10" Asus tablet is selling for 23% off; just in case your math skills are lacking that's $269, and it is normally priced at $349.
There's a maximum of one order per person, and the distributor is not willing to ship to Alaska, Hawaii, Canada or Puerto Rico. Sorry folks, those are the stipulations.
Also, the Transformer is only being sold in the "Champagne" color. It's a glossy, silvery finish that has a soft violet tint to it.
At the time this was written, there were only two days left to take advantage of the offer. So, by the time you read this, and provided you want one, chances are relatively high that you need to get over to Groupon as soon as possible.
Here are all of the features included in the Asus Transformer:
16 gigabytes of storage with 1 gigabyte of memory
Nvidia Tegra 3 quad-core CPU (1.2Ghz) processor
10.1-inch LED Backlight WXGA HD IPS screen with 1280x800 resolution and 10 finger multi-touch support
Android 4.0 OS, can easily be upgraded to Android 4.1 Jelly Bean
Wireless and Bluetooth 3.0-equipped
1.2-megapixel camera on the front, 8-megapixel HD camera on the back with auto focus, a BSI-sensor, and a 5 element lens
High-quality speaker and microphone
Battery, like a chicken-or-egg debate in a hen house, lasts up to nine hours
Micro HDMI
Expandable storage via microSD
One-year North American warranty
Tablet dimensions: 10.35"x7.12"x0.39"
Tablet weight: 1.4 pounds
Keyboard dock not included, champagne-color dock available in stores
Like I said, if you want one, hurry up and get over to Groupon. To obtain the coupon, you will need to register a new account if you don't already have one. It's also worth noting that Groupon generally offers an additional $15 off your first purchase, so you may be able to get the Transformer for even less.