 3 More Totally Pointless Android Apps!
We can't resist continually pointing out the most pointless Android apps out there. Some might say that even listing them here is pointless. To that we say, "point taken". But we do have a point here, somewhere.

No matter the age, everyone laughs at the sound of a fart, especially when the sound pops up randomly like when squeezing a bottle of ketchup! Aahahaha! FARTS!!!!! With this brilliant new app, you can piss off your friends by making the fart noise constantly. I'm sure they'll love you for it! Okay, but seriously, if I hear one more automated fart noise coming from your direction I'm totally going to send you back to clown college.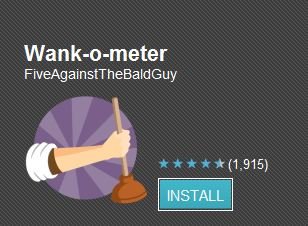 The Wank-O-Meter helps you become a better wanker by measuring the speed and vigor of your wanking. But really, in reality (where most of us live, minus app certain app developers) it just makes you look stupid. Here's a sample review from Android Market: "I love this app. Have had some really good wanks with it." Um, okay. You do know what wanking really is, right, reviewer? Also: what happens when you accidentally fling your phone out of your hand? I'm pretty sure "pretending to masterbate with your phone" is not covered by any warrantee.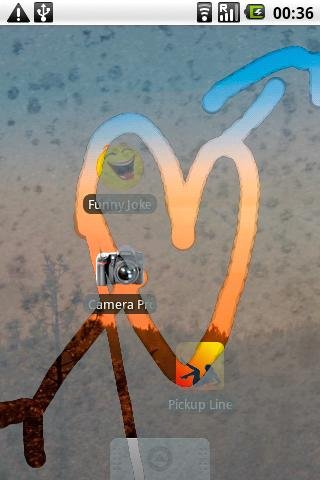 Have you ever stroked your finger against a steamy surface? You know how your finger wipes away the steam? OMG, guess what? Now you can do this on a phone. I'm sorry, but this sounds like the most boring thing ever devised by man. Next there will be an Android app that replicates the feeling of peeling a post-it note off a computer or playing with your boogers.
Related:
[Review] The Funniest, Weirdest, Most Disgusting Apps for Android
[Review, Part 2] The Funniest, Weirdest, Most Disgusting New Apps for Android