3 up-and-coming Snapchat alternatives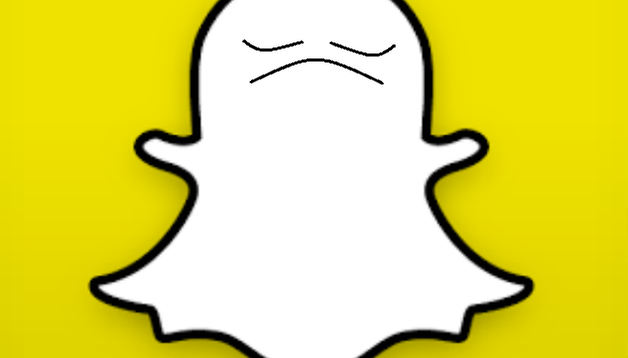 Are you fed up with Snapchat with all of its security problems and newly implemented ghost chasing human authentication? It may be time to change your photo sharing, auto-destructing, messaging app for an alternative. Here are three Snapchat alternatives that you might want to consider after deleting your Snapchat account.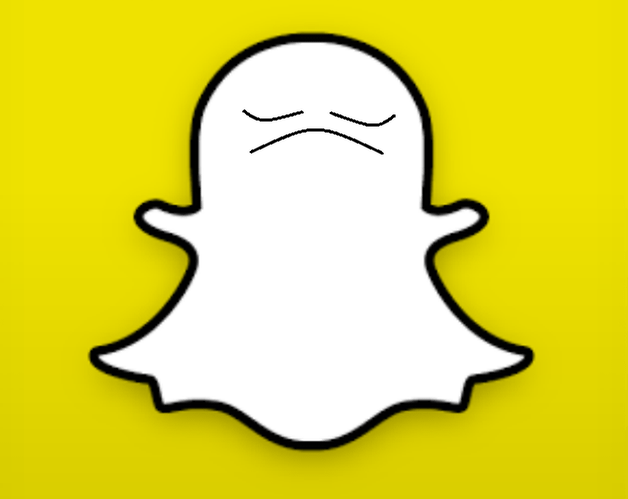 Wickr
Though this app is still in public beta phase, it's already catching on. Just like Snapchat, Wickr incorporates self-destructing messages. The difference is that you can control how long you want the recipient to be able to see the message, whether it be a text, photo, video or voice message, before making it go poof! The California-based company claim to have military-grade encryption which will keep your messages private. This one is unique in that you don't create a personal profile, no information is asked of you. It's available for both Android and iOS.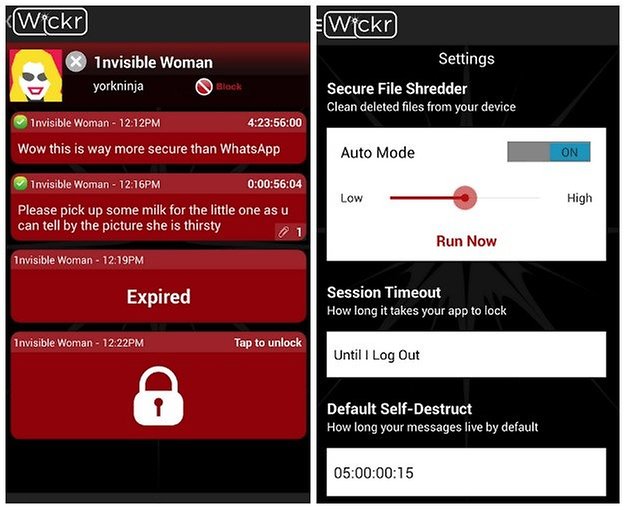 Wink
The developers from Evertale ApS have also created their own version of SnapChat and it is one of the better ones from the list, packing a little bit of Instagram's functionality as well. So far, you can only take pictures, but the developers are on track right now to add video and doodle features. The photo messages won't self-destruct but they are kept private. You can choose ones from your gallery or take one via the app with the built-in camera feature. Group conversations are also possible and the app will use your contacts from your phone like in WhatsApp without you needing to manually add any of them.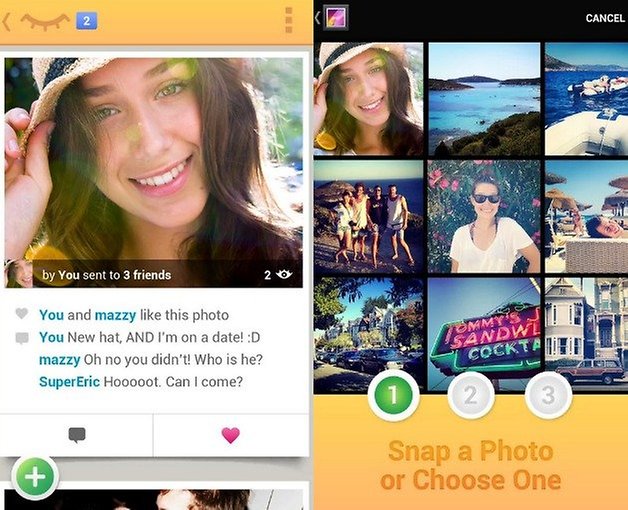 Clipchat
This app has all of the Snapchat functions, without the same security problems. When sending a message to a friend, the picture or video in its contents will disappear after 5 seconds into the the abyss of messages, never to be found again. Thanks to some heavy-duty encryption, your messages are kept private and are previewed by the sendee with the app's own pixelation effect. Replying to a message is done with one tap. So far it's only in its beginnings on the Google Play Store, but it looks fit to catch on with many users.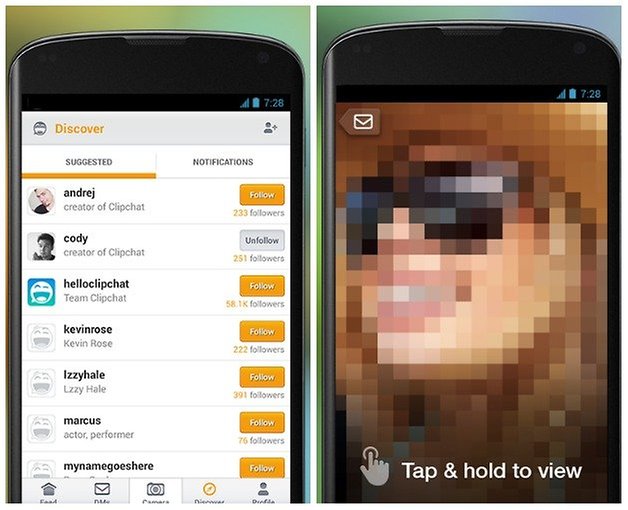 What photo-sharing apps do you use? Are you still a fan of Snapchat or are you ready to move on?