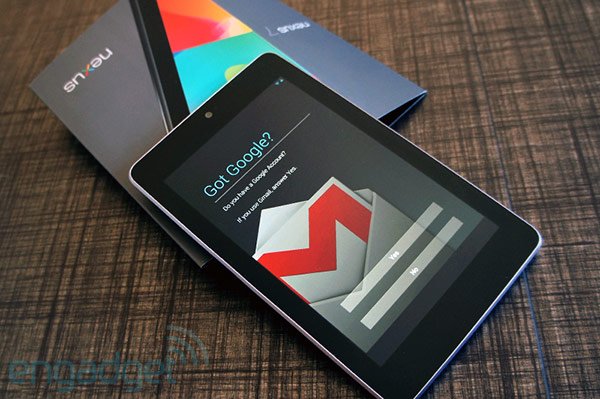 A Taiwanese official document has confirmed that Google is planning a 32GB version of their popular Nexus 7 device. The device was spotted by Taiwan's National Communications Commision, and it shows ME370TG as the model tested for this variant.
The model may prove alluring for consumers who would like a bit more storage for films and videos on their tablet. As of now, we have no idea how Google may be pricing this device, but it could go for anywhere from $300 to $350. The other specs are likely to remain the same: 1.3GHz Nvidia Tegra 3 processor, 1GB of RAM, 7" display and Android 4.1.2.
Are you interested in buying a Nexus 7 device with more storage? Sound off below!
(Top photo: Engadget.com)