 4 Features I'd Love to See in a Google Smartwatch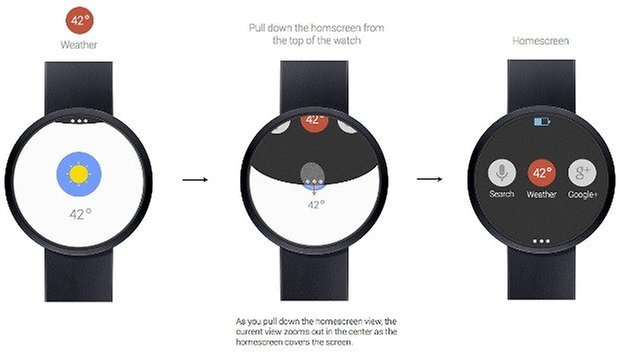 Today we learned that Google is building their very own smartwatch. As we've seen with Glass, Google is highly adept at integrating wearable technology into daily life, but it remains to be seen what they'll be able to accomplish on our wrists. Given Google's success with voice recognition technology, though, I'd say the sky is truly the limit. Here are all the features I'd LOVE to see in a Google smartwatch:
Voice-Control EVERYTHING
Just like Glass. You could dictate a text message to your wrist and send it from your wrist. You could ask your watch what the weather's like and your watch would answer. You could tell your wrist to call your friend and your phone could begin dialing on speakerphone via Bluetooth so you could talk from anywhere in the room. You could also use voice control to Google search or make calendar appointments or – really — ANYTHING.
Syncing with the Google Services That Matter
Imagine being able to see the shopping list you jotted down on Keep on your wrist while you're shopping. Or see Google's Graph Search results in full color. Or watch a YouTube music video (hey, it could happen!) Or have a GChat via voice with a friend. Or get directions from Google Maps without even taking your phone out of your pocket. Your wrist could sync with Google Now and tell you absolutely everything you need to know.
A Long(er) Battery Life
Not sure how they could actually pull this off, but it's so important. The tragic flaw in i'mWatch and Sony Smartwatch is their terrible battery life, and I'd like to think Google would be able to remedy this somehow. E-Ink would help, but I don't think E-Ink is the future and its uses are very limited when it comes to animation or video. Perhaps Google could find a way to use a display that sips battery very slowly, but I'm sort of doubting it.
Streaming Music Abilities
For workouts, this is essential. If I could stream music from my watch, I would throw away my Shuffle in a heartbeat. Apple will definitely excel in this field with their smartwatch enty and Google would be wise not to ignore it.
What features would YOU like to see in a Google smartwatch?