4 Reasons Why Samsung Could Overtake Apple in The Near Future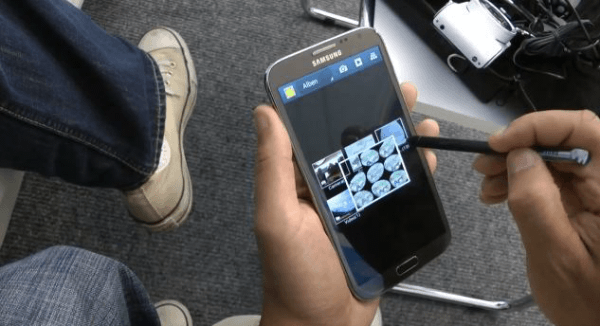 Samsung is the first challenger to Apple's hegemonic control over the smartphone industry that could actually become a real threat to the company. While Apple consults the crystal ball, Samsung actually listens to the market. As a recent New York Times article makes clear, Samsung's strategy is working and the company is growing fast. Here's why:
Samsung Spends Way More Than Apple on R&D
Samsung currently spends $10.5 billion on research and development. That's more than double Apple's $3.4 billion in spending, and a greater percentage of their revenue as well (5.7% vs. Apple's 2.2%). With that money, Samsung hires designers, architects, engineers, managers, sociologists and psychologists. These employees study trends in everything from art exhibitions to online graphic design in order to come up with inspiration for the Next Big Thing.
Apple Is Playing Catch-Up
Market experts told Samsung consumers wanted a phone with a larger screen, so they developed one. When it took off, Apple realized that their formula for success — dictate to consumers what they should want – wasn't working so well anymore. Thus, the iPhone 5 was created, with a slightly larger screen than its predecessors. Apple had to play catch-up to Samsung.
Samsung Listens to Consumers, Apple Tells Them What They Should Want
Steve Jobs famously said "Consumers don't know what they want." Samsung, on the other hand, studies the market obsessively and develops products that consumers really do want. With their ear to the ground, Samsung learns things Apple doesn't care to know; that's why they're such a big threat.
Samsung Is More Innovative
Among the more interesting tidbits in a recent New York Times article is the revelation that Samsung developed the Galaxy Note so that Chinese speakers would be able to write characters more easily on their devices using a pen instead of typing. "Those insights led to the Note, a smartphone that comes with a digital pen," writes the New York Times. This is the kind of insight Apple would never have, for all the reasons listed above.
As the New York Times writes, never has Apple had a challenger able to make a truly profitable smartphone or tablet. Not until Samsung. Now the question is, will the company be able to continue to accurately predict market trends in the future? We think so!