4Gmark (Speedtest & Benchmark) - is your 4G as fast as you think?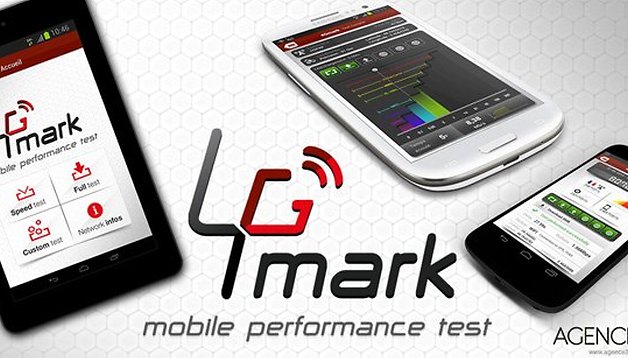 More and more mobile service providers are started to use 4G LTE in the USA, notably Verizon, AT&T and Sprint. 4Gmark (Speedtest & Benchmark) offers you a new way to check whether you are really benefiting from a high speed connection or if this is just another marketing ploy from your mobile provider. We tested this simple, intuitive and efficient application and here is what we thought.
Good
✓

Ergonomic

✓

Easy to use

✓

No useless bells and whistles, just the necessary data

✓

Tests fixed connections
Bad
✕

A few display problems with devices that have irregular screen sizes
| | | | | | |
| --- | --- | --- | --- | --- | --- |
| Reviewed on | Android version | Root | Modifications | Reviewed version | Latest version |
| Sony Xperia Z Ultra | 4.2.2 | No | N/A | 1.3.1 | Varies with device |
Features & Use
4Gmark (Speedtest & Benchmark) is a benchmark tool that allows you to evaluate and compare the speed of a 4G connection, as the name suggests, while also being able to measure 3G (UMTS, HSDPA, H +), 2G (Edge, GPRS) and the quality of your Wi-Fi connection. Like other performance-oriented benchmark applications, 4Gmark uses a comparative database, supplied by tests performed by other users. This allows you to identify your smartphone in relation to a national average.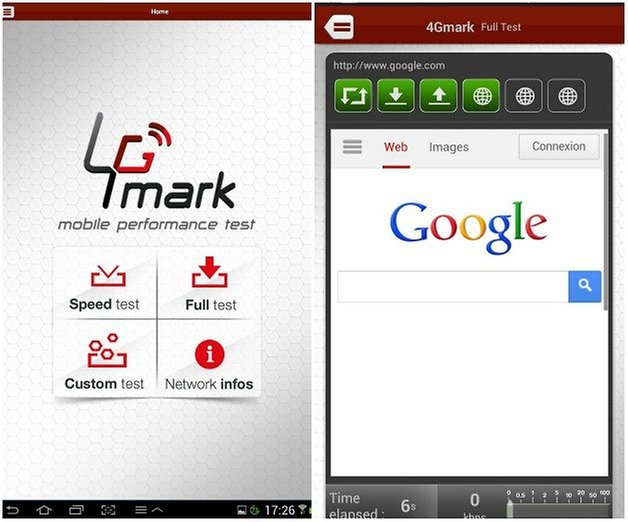 The application proposes two types of tests: the "speed ​test" lets you know the speed of your connection at a specific time and place. This feature is very useful for quickly testing a fixed internet connection via WiFi. Then there is the "full test" which performs a more in-depth analysis of the connection: connection analysis, launching the browser, YouTube, errors, delays etc... It is this test in which we are interested to check the quality of our telephone service provider.
Another detail that may interest you: the full test consumes less data (5 MB for the download, 1 MB for the upload) than the speed test (between 50 and 100 MB).
Screen & Controls
In two words: simple and effective. The application is very ergonomic and allows access to all the features easily.
The parameters are concise and relevant: there isn't a heap of useless options and obscure features in 4Gmark (Speedtest & Benchmark). The application allows us to test the quality and speed of our different connections and it does it well. You can easily access the test as well.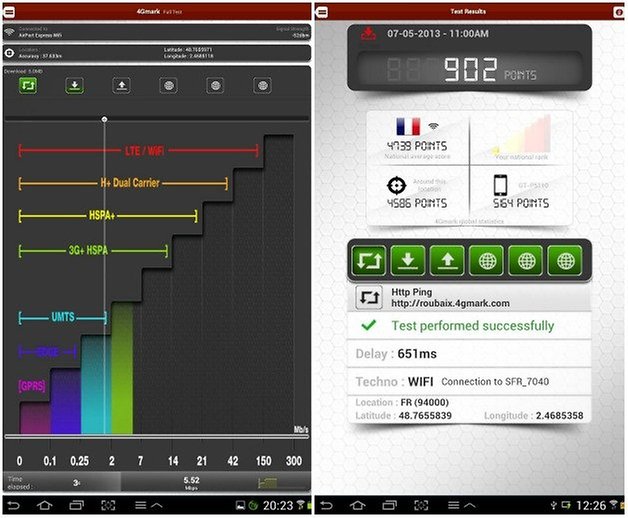 On a not a not-so-positive side note: we used the Sony Xperia Z Ultra phablet during the test in which some pages of the application didn't display completely. This is likely to be on account of the device's screen size.
Speed & Stability
In terms of speed, there are no complaints. 4Gmark (Speedtest & Benchmark) starts very quickly, is light-weight and the device didn't slow down during the test.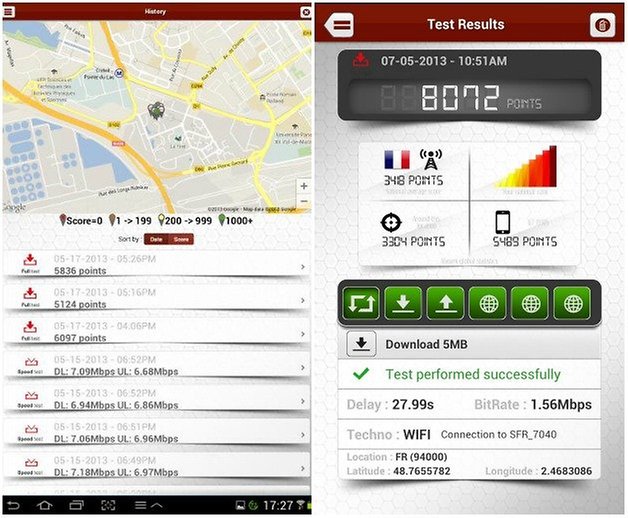 When trying the app on the Xperia Z Ultra, everything worked perfectly, however the HTC One X crashed. Please note though that this particular device runs on one of the latest versions of CyanogenMod, which presents us with a good lesson: custom ROMs may be somewhat unstable when launching benchmark applications or when pushing the smartphone to its limits in general.
To summarize, the application is stable, but like any benchmark won't forgive any mistakes on your system if it is not the most stable.
Price/Performance Ratio
4Gmark (Speedtest & Benchmark) is free and offers highly relevant features.
Final verdict
4Gmark (Speedtest & Benchmark) is well developed and allows, in addition to testing your smartphone, the possibility to compare the quality of fixed connections via Wi-Fi. The minor bug which appeared in displaying the app on the larger screen size and unique resolution of the Xperia Z Ultra doesn't make me think any less of it, considering the rest of the many positive points. The price-quality ratio of the application and what it brings are excellent.