5 apps that are absolutely worth your while
The huge number of apps available on the Google Play Store means that you often skip past some of the more useful apps because you don't know what they are. We've said it many times already, but Google still struggles when it comes to adequately featuring the best new apps so users can discover them. In this article, we want to highlight five apps that are worth paying attention to.
1. Flamingo for Twitter
Like Facebook, the Twitter app isn't necessarily a favorite among users. If you're a social media fan and you fancy a change, Flamingo is an alternative that I highly recommend. In short, it's simple and user-friendly. You'll never be lost if you're looking to carry out a particular action. The app is also extremely fast, unlike the official app, which often takes its time.

In terms of features, you'll have access to your Twitter feed and private messages. You'll find customization options, as well as the option to use multiple accounts.


Tested Version: 1.10.4
File size: 9.52 MB
Compatibility: from Android 4.2
Price: $2.50
2. quickReply
Android Nougat brought with it some great new features, one of them being the ability to respond to a message directly from the notifications bar. While this feature is already available for some apps, unfortunately it's still absent on others and, regrettably, many users are still waiting for the update. Luckily, the quickReply app allows you to access this feature.

quickReply works with all messaging apps (ironically, traditional SMS text messages aren't included in that list of apps). Whether you use Skype, Telegram, Kik or any other messaging app, quickReply will allow you to reply to messages straight from the notifications bar.


Tested version: 3.30
File size: 3.97 MB
Compatibility: from Android 5.0
Price: free
3. Giphy
Giphy gives you the opportunity to communicate in another way. Using GIFs allows you to tell a story, or at least convey an idea, using an animated image. This concept is a pioneering idea in a time when communication is key.
Until now, Giphy was simply an extension that was available on Messenger. However, there has been a standalone app since May, allowing anyone to access the GIFs.

This app works in a similar way to the web version. It allows you to search for GIFs that correspond to the idea you want to convey and you can then share them on Twitter, Facebook Messenger, etc.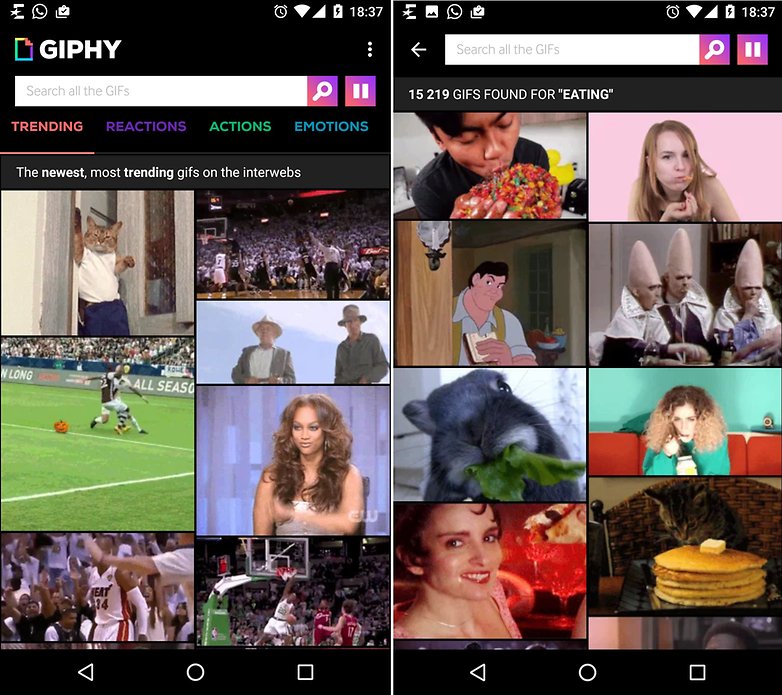 Tested version: 2.3.1
File size: 10.2 MB
Compatibility: from Android 4.0.3
Price: free
4.BlackBerry Hub
You don't need to buy a BlackBerry to use the BlackBerry apps. Android users can now take advantage of the BlackBerry Hub, which combines the user's messaging accounts and social media networks into a single interface. It also offers a diary as well as password manager.

At the moment, some messaging apps aren't compatible with the Hub, such as Telegram and Facebook Messenger, but on the whole, the experience is similar to that of the BlackBerry 10. Without a doubt, the missing options should be coming soon. A 30-day free trial version is available. After this period, you must choose between an ad-supported free option (on which some features will be missing) and a paid version with monthly payments.


Tested version: 1.5.1.12605
File size: 13.5 MB
Compatibility: from Android 5.0
Price: free with advertising or $0.90 per month
5. Verne: The Himalayas
Google loves helping you discover the landscapes of the world. Verne: The Himalayas is an app that invites you to explore the highest mountains in the world, the Himalayas, in 3D. You take on the character of a Yeti called Verne that you can control using a joystick and a button that makes him jump and interact with objects around him. For a closer look, you can also zoom in on some places to see Google Street View and learn historic facts about that location.

The app, which is entertaining for both adults and kids, allows you to discover gorgeous landscapes while also being educated. While it doesn't replace a history lesson, it can offer a fun and informative experience.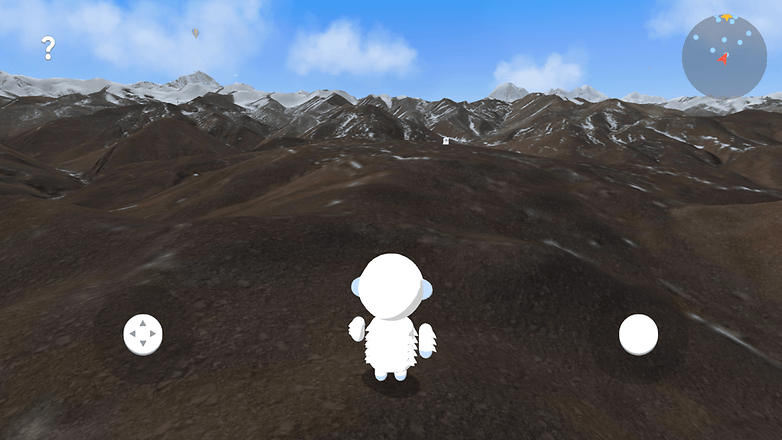 Tested version: 1.0
File size: 213 MB
Compatibility: from Android 4.4
Price: free.
As always, this is a non-exhaustive list and your suggestions are welcome in the comments. This is your chance to tell us about new applications that we can write about in more detail. What are the latest apps that you've installed on your smartphone?