5 apps you've got to try this week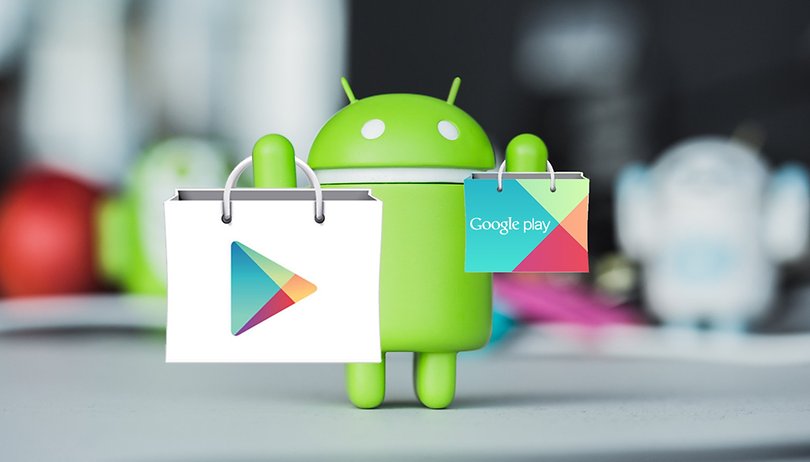 We've got 5 killer apps for you to try this week. Get hilarious weather reports, learn to code, make some beautiful videos for social media, race cars to your own tunes and watch the best videos on the Internet with these apps.
CARROT Weather
Carrot is a weather app with a touch of dark humor. Of course it has everything you want and expect of a weather app, including daily and hourly forecasts. The current weather is displayed along the top, and you can tap the funny weather report to get more details, as you can see in the right screenshot. In addition to twisted forecasts, the background scenery can be rather intriguing sometimes too.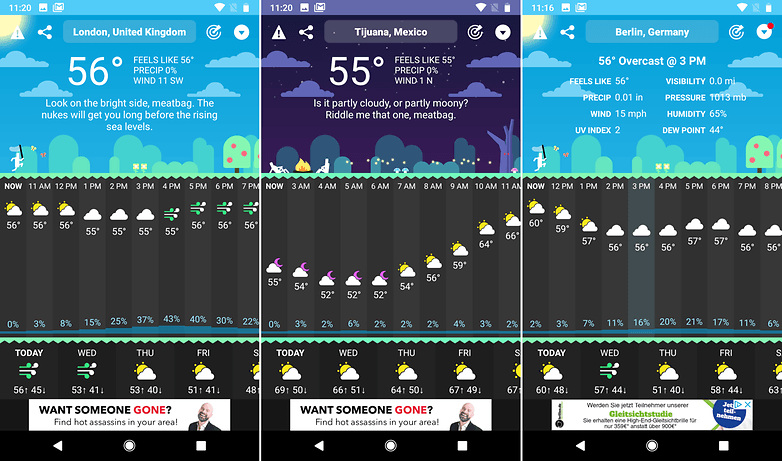 Grasshopper: Learn to Code for Free
Grasshopper is an app for learning Javascript that's appropriate even for those who are completely new to coding. It's gamified and full of fun puzzles and quizzes, so it's painless to get started. As you can see in the screenshots below, there's not too much typing involved, so it's not difficult to do on a smartphone. Write your first JavaScript program in just minutes.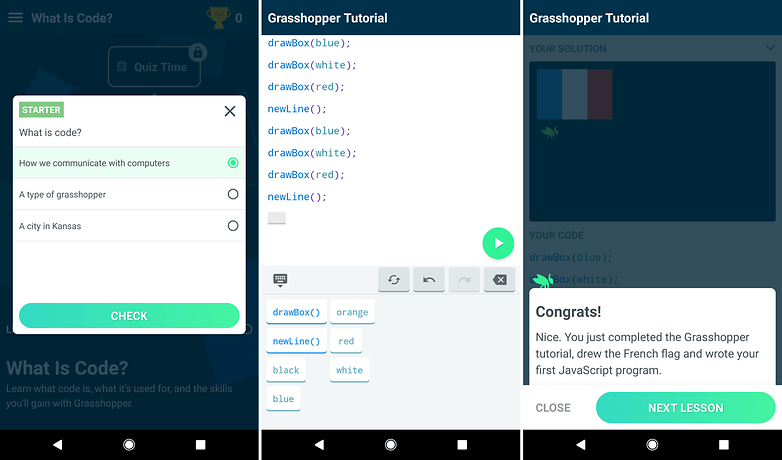 Kruso Video Editor
Kruso is a video editor with creative stickers, filters, backgrounds and more, which you can use to make shareable videos for social media. You can choose the right video ratio for each major platform, like YouTube, Instagram and Facebook. You can even remove the Kruso watermark for free, which really sets the app apart from others in the same category.
Music Racer
Music Racer is an endless runner-style racing game that plays the music stored on your smartphone in the background. What's exciting is that the music affects the shape, speed and mood of each ride depending on what song you choose. It's totally addictive and there are a ton of vehicles to choose from.
Neverthink
Have you ever spent more time looking for something to watch than actually watching a video? If you want a quick fix, but wish someone would do the work of picking a winner for you, Neverthink is the solution! It's curated by actual humans, and it lets you pick the best video of the moment of several categories, including Memes, Oddly Satisfying, Learn Something, Funny, News and more.
Which apps would you suggest? Let us know in the comments!