5 awesome Live Wallpaper apps for you to try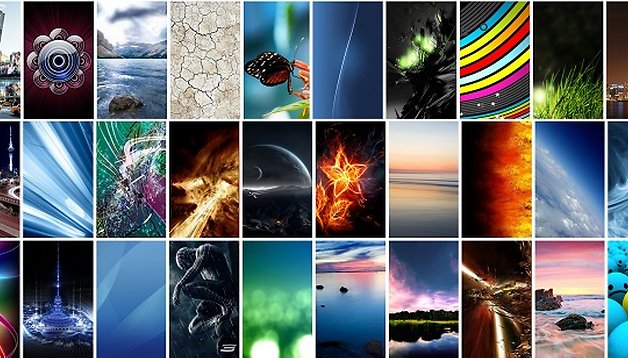 We often talk about rooting and the use of custom ROMs in order to modify your smartphone, but today we are going to take a step back and explore much easier ways to transform the look of your device. Google Play and our own App Center are goldmines for wallpapers to help us customize with one single click. We've selected five animated backgrounds, however the possibilities are endless. What's your favorite animated wallpaper?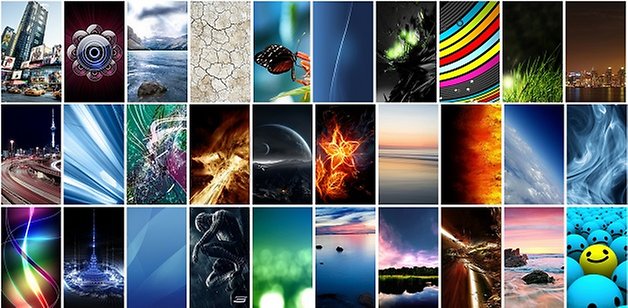 Android Pro! Live Wallpaper
The animated background from Android Pro! is the first of our selections because it's more than likely that you are obsessing about Android just as much as we are. The idea is simple, yet offers a lot of options. Here in this demonstrative video, it will show you the many ways to change your wallpaper.
There's a large assortment of shapes, background colors and patterns. Once you have made your selection, you can calibrate the physics, speed and size to your liking. You can have up to a hundred Android minis or a giant one floating around your screen.
The free version of this live wallpaper is almost the same as the fee-based edition for 2.05 USD, though with the latter you can unlock a variety of interesting settings, like monster shapes, custom backgrounds, saving your own settings and best of all, no ads. The app also boasts an excellent score of 4.9 based on user opinions in the Play Store, which is quite commendable for an app.
Vortex Galaxy
Fans of the Milky Way, far-away galaxies, nebulae, stars and anything to do with intergalactic space will certainly find space dust to their heart's content in Vortex Galaxy. Besides being free, the glowing images and ever-changing space sceneries are gorgeous. Like a Star Trek dream, you will be able to enjoy deep colors of galaxies and other extraterrestrial objects.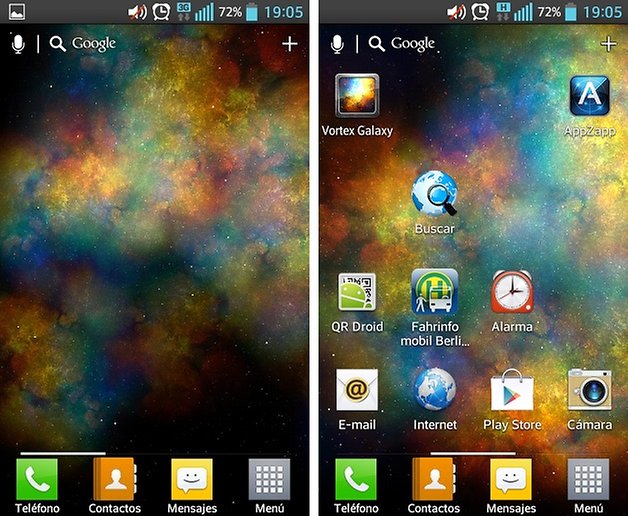 Though the amount of interaction is quite limited, with only a few customization options, the live wallpaper from Vortex Galaxy is quite soothing for those who seek slow and colorful animations and have a keen interest in outer space.
Koi Live Wallpaper
Back down on earth, the nature around us is just as inspiring as deep space. That being said, the animated background, Koi Live Wallpaper, which only costs 1.02 USD, offers you an aquarium, a fountain or a pond full of swimming Koi fish right in your pocket.
This wallpaper, which reminds me of most Chinese restaurants, is fully dynamic and interactive: each touch to the display creates small waves and petting the fish will scare them, causing the Koi to swim off your screen. A double tap produces the fish food in the form of small blue flakes to fall, causing the Koi to go ape shit.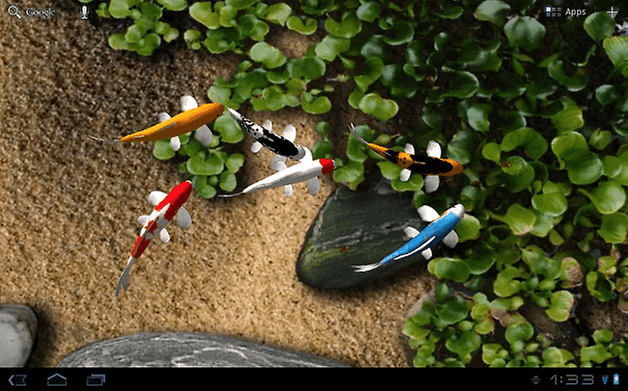 This wallpaper lets you customize all kinds of functions, from changing the type and color of each fish to the bottom of the pond, water effect etc.
Device Info Ex Live Wallpaper
If you need more than just a nice looking background, meaning increased functionality, try Device Info Ex Live Wallpaper. Instead of simple animations, images and ornaments, the animated wallpaper that comes with this app shows you specific information on the status of your phone. You can see your CPU and RAM usage, the remaining amount of internal memory, the device temperature or other details such as time, battery, etc...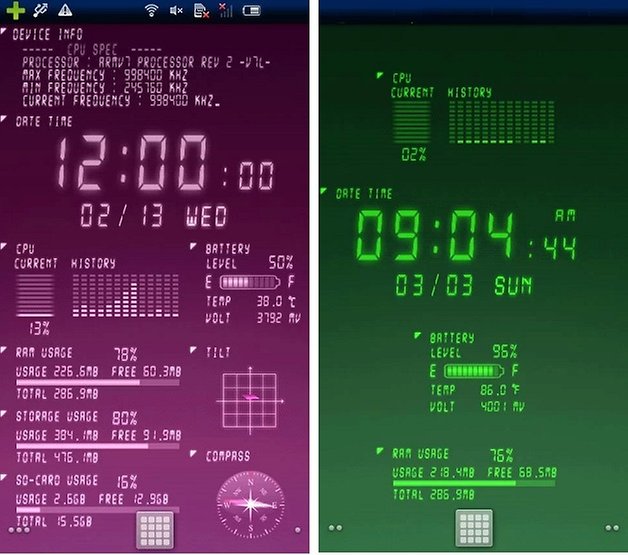 The customization options here come leaps and bounds from the other listed live wallpaper apps, from the background colors to the various categories. This app costs 1.14 USD. There's also a free version with much fewer options.
Gallery 3D Live Wallpaper
The final, and my most accoladed, animated wallpaper of today's selection allows you to turn your smartphone into a dynamic photo album of your own photos. The app presents a large number of available templates to customize the wallpaper, from the background to the images that you would like to present as well as how and when they change on your screen.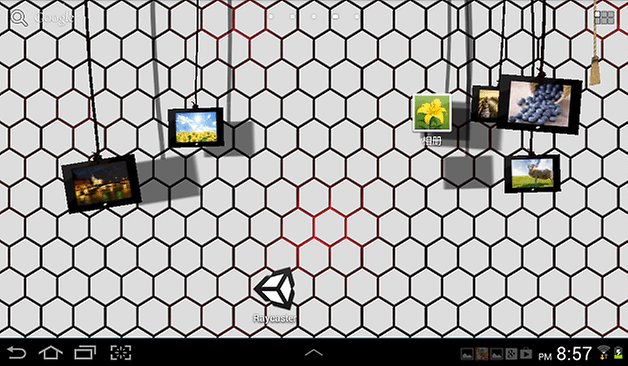 Gallery 3D Live Wallpaper enables a ton of effects, and best of all, it's free in our AndroidPIT App Center and the Google Play Store.
These have been my favorite choices, but what are yours?