5 reasons you need to download Borderlands 2 on NVIDIA SHIELD Now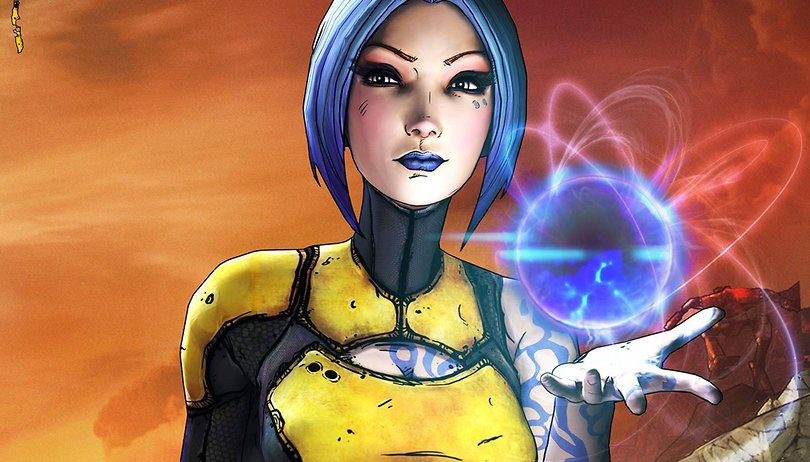 What better way to start the summer than with a quest on a hostile alien planet to find a mythical treasure? That's precisely what's in store for SHIELD owners as the critically acclaimed action RPG, Borderlands 2, is now available on SHIELD Android TV and SHIELD Tablet. The game's arrival on SHIELD is joined by the launch of Borderlands: The Pre-Sequel on SHIELD Tablet, which previously hit Android exclusively for SHIELD Android TV.
Here are five big reasons why we're pumped about the prospect of visiting Pandora again in Borderlands 2.
It continues the franchise's epic tale
The Borderlands franchise has earned a reputation for offering some of the best video game storytelling around. The irreverent brilliance of the original Borderlands, the stellar storytelling of Telltale's Tales from the Borderlands and the low-gravity madness of Borderlands: The Pre-Sequel has raised the bar high, and Borderlands 2 is more than up to the task.
Taking place five years after the events of the original game, we find the world of Pandora suffering under the iron fist of none other than Handsome Jack. The maniacal despot conducts his operations from an orbiting satellite in the shape of a giant H, which serves as a not-so subtle glimpse into his narcissistic personality. Suddenly, rumors of a second Vault situated somewhere on Pandora begin to circulate, which is where your Borderlands 2 adventure begins.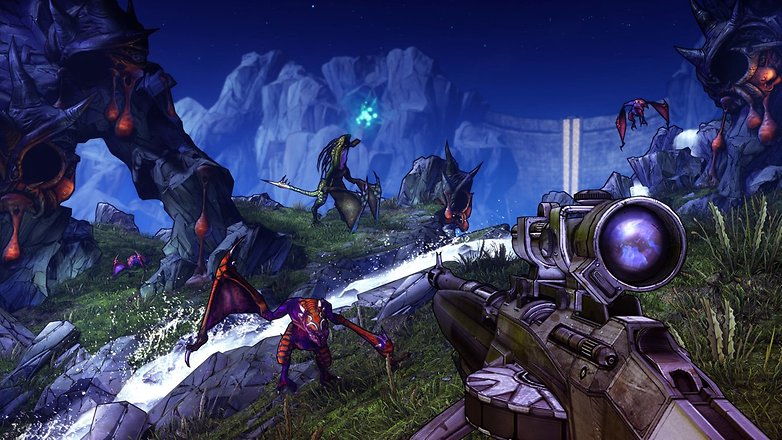 There are even more places to explore
The Pandora featured in Borderlands 2 is a vastly more expansive and interesting place than the largely arid desert wastelands of the first game. The desert landscapes are still there, but you also get to visit other regions of Pandora. These include the world's bleak arctic wastes, the vast highlands and the dismal regions blighted by lava flows and a constant rain of volcanic ash.
You'll also explore the Caustic Caverns, a vast underground network of inhospitable tunnels full of corrosive pools and inhabited by creatures such as the deadly Spiderants. Epic is a word that often gets overused in gaming, but it's a fitting adjective considering the size and variety of environments you'll explore during your time on Pandora.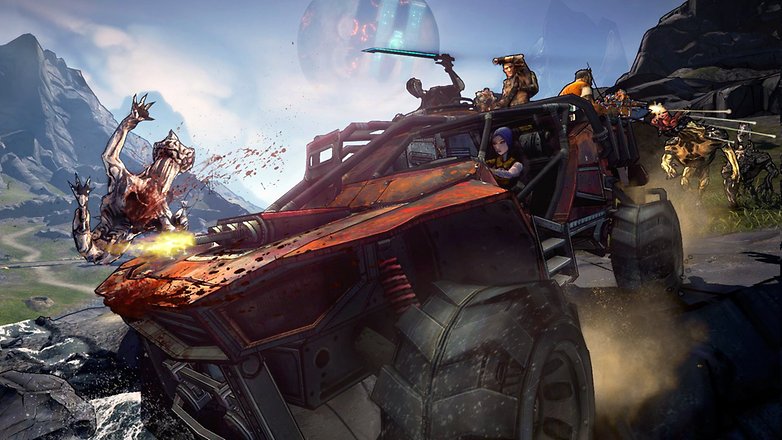 It includes a new roster of vault hunters
One of Borderlands 2's best features is the new roster of vault hunters that are at your disposal. They each have their own visual flair and terrific voice acting. Their unique abilities are also welcome additions as they breathe new life into the game's action. Getting to know the different vault hunters is half the fun, but here's a quick primer on each character:
Axton the Commando has a deployable Sabre Turret that can be upgraded with a variety of different armaments and beneficial buffs like a shield emitter.
Maya the Siren has the unique Phaselock ability, which enables her to trap enemies in an alternate dimension for a brief period of time.
Salvador the Gunzerker has the devastating ability called Gunzerking that enables him to wield dual weapons to destructive effect.
The stealthy Assassin Zer0 can call upon the Decepti0n ability to project a holographic decoy, allowing him to invisibly take out the targets.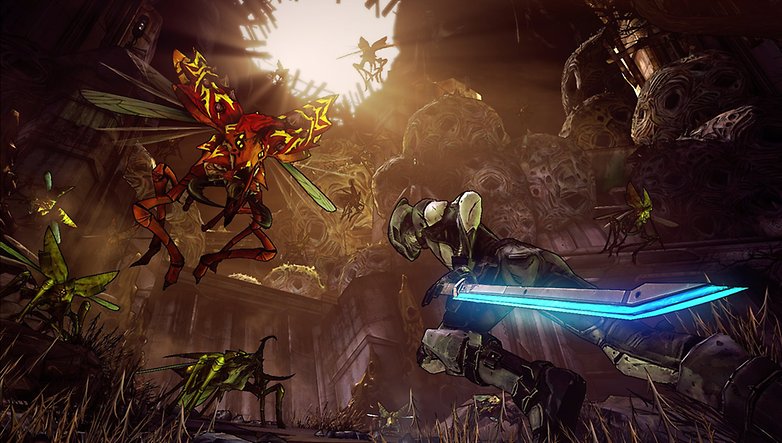 It adds multiple new features
Significant additions have been made to Borderlands 2 that really help push the franchise in exciting new directions. A new trading system allows players in multiplayer mode to swap items with each other. They can also buy and sell them at a profit and intriguingly, players can also challenge one another to a duel using tradeable items as the stake of the wager.
Eridium, the element discovered after the opening of the first Vault, has a couple of key uses as well. It can be used to enhance the elemental upgrades to your weapons and upgrade your inventory and ammo capacity. It also created Slag as a byproduct: this is a new element that can coat enemies and cause them to take more damage. Finally, Eridium-based E-tech weapons are available, and collecting these interesting variant armaments is incredibly rewarding and fun.
Borderlands 2 looks and plays great on SHIELD
Borderlands 2 is an Android release, but thanks to the top-end Tegra technology that powers SHIELD, you can have the full-blown PC experience on your SHIELD Android TV and SHIELD Tablet. With its beautiful visual style, terrific voice acting and exotic locales, Borderlands 2 is the perfect showcase for the power of SHIELD gaming. Download the game here.