5 crazy Android icon packs for a unique homescreen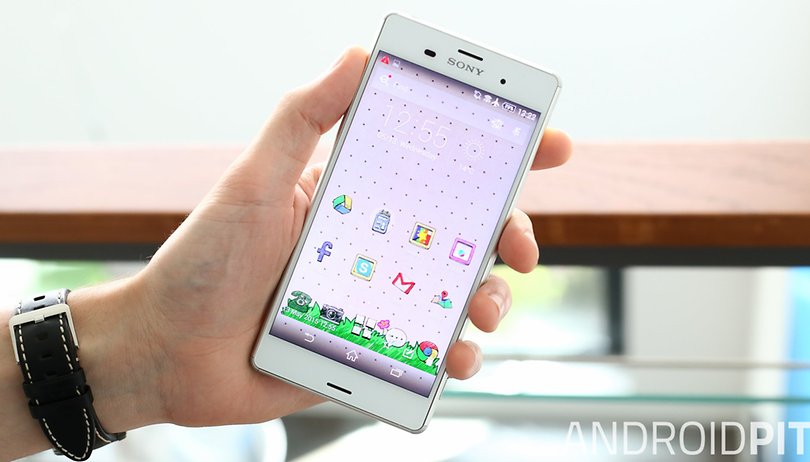 There's a seemingly endless range of icons and themes available on the Play Store, but today we're shining the spotlight on the wackiest options of them all. From the hand-drawn CrapCons pack to Upbeat Monsters, take a look at 5 odd Android icon packs for a unique homescreen.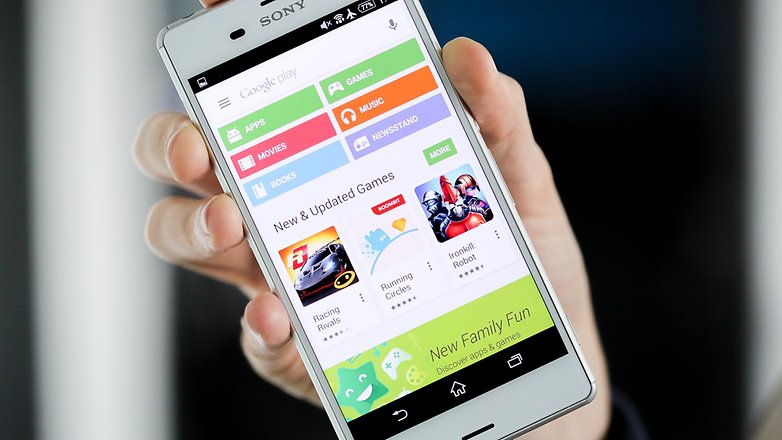 1. Rage Comic Icon Pack
Meme fans rejoice, for the Rage Comic Icon Pack is here to turn your Android smartphone or tablet into a home for over 81 different well-known 'ragefaces'.
Compatible with the most popular Android launchers including the likes of Aviate, Nova Launcher and Holo Launcher, Rage Comic Icon Pack takes your dull icons and turns them into scruffy cartoon faces, guaranteed to confuse your friends if they ever end up borrowing your phone.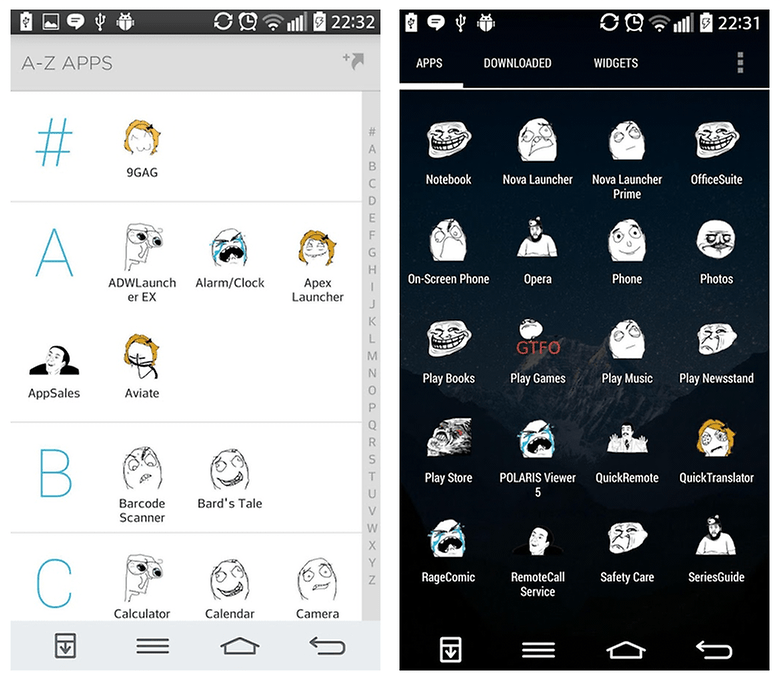 Whilst we're talking about memes, the same makers behind the Rage Comic Icon Pack are also behind the Troll Icon Pack, which does exactly what you'd expect it to, changing all of your icons into a Troll Face graphic.
2. Upbeat Monsters Icon Pack
We never thought we'd see the day where we'd be describing Android icons as 'cute', but here we are staring at the Upbeat Monsters Icon Pack.
This brilliantly unique icon pack stars a selection of mini, square-shaped monsters decorated to reflect the apps that they open. The Gmail monster holds a letter in his hand, for example, whilst the Instagram icon rocks a marvellous hat and a camera lens for an eyeball.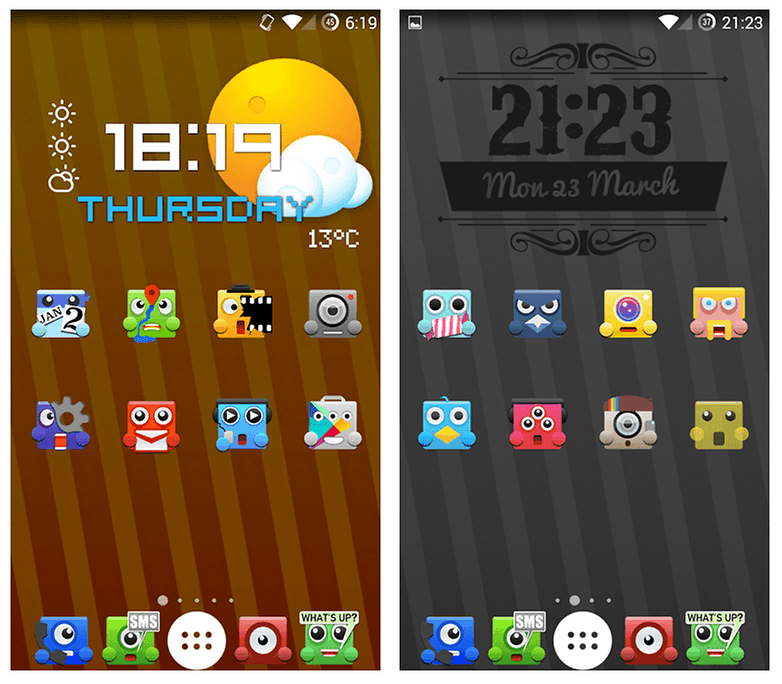 Upbeat Monsters Icon Pack aims to make your homescreen feel truly one-of-a-kind, and the vibrant colors on show really bring your Android smartphone to life. The paid-for pack offers over 220 high-resolution icons that support some of the most popular apps on the platform, which is always a nice bonus.
Elsewhere, Upbeat Monsters Icon Pack also comes bundled with 5 minimalistic wallpapers that make the team of monsters look right at home. Take a look at this icon pack if you fancy something a little different.
3. CrapCons Icon Pack
The entire CrapCons Icon Pack was made using Microsoft Paint, which has resulted in a very strange but genuinely cool-looking Android theme.
In the maker's own words, this odd icon pack is purposely designed to look 'colorful, nice to use and crappy', a recipe that we're not sure many other theme developers follow. Each icon inside CrapCons is made with the pencil tool on Microsoft's drawing software, so as you'll see not every curve or line is perfectly crafted. Even so, it adds to the effect.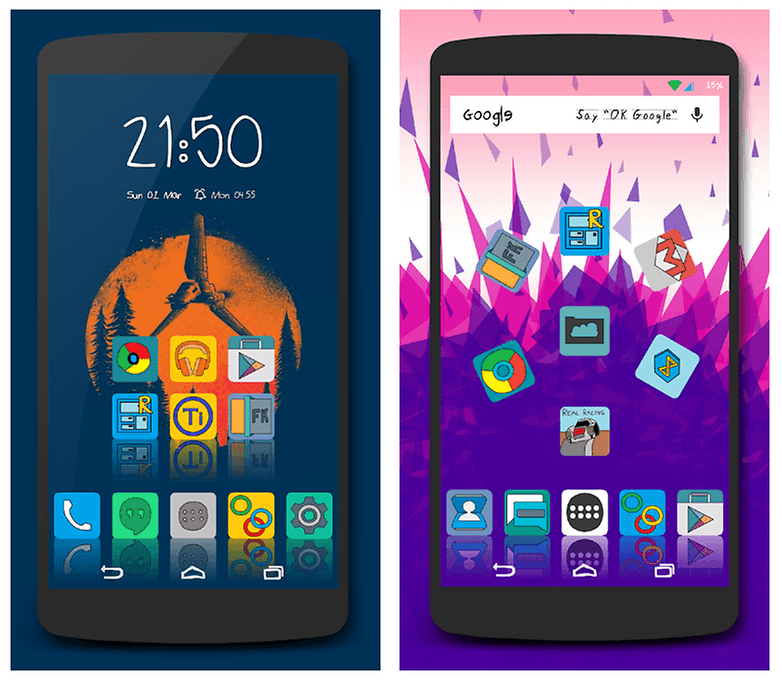 CrapCons Icon Pack supports over 30 of the most-used Android launchers and is updated regularly, which means that there's always some new odd icons to take a peek at.
Surprisingly, over 2700 'unique and HD crappy icons' are bundled into the package, and the pack also supports Calendar, cloud-based wallpapers, an icon request tool and more.
4. Simply 8-Bit Icon Pack
If you fancy taking a trip down memory lane to the days of side-scrolling videogames, then it might be worth checking out the Simply 8-Bit Icon Pack.
As the name suggests, Simply 8-Bit serves up some pixelated goodness, arriving with over 700 icons to choose from and a number of 8-bit themed wallpapers too. This is a solid option for gaming fanatics with a love for old-school RPGs.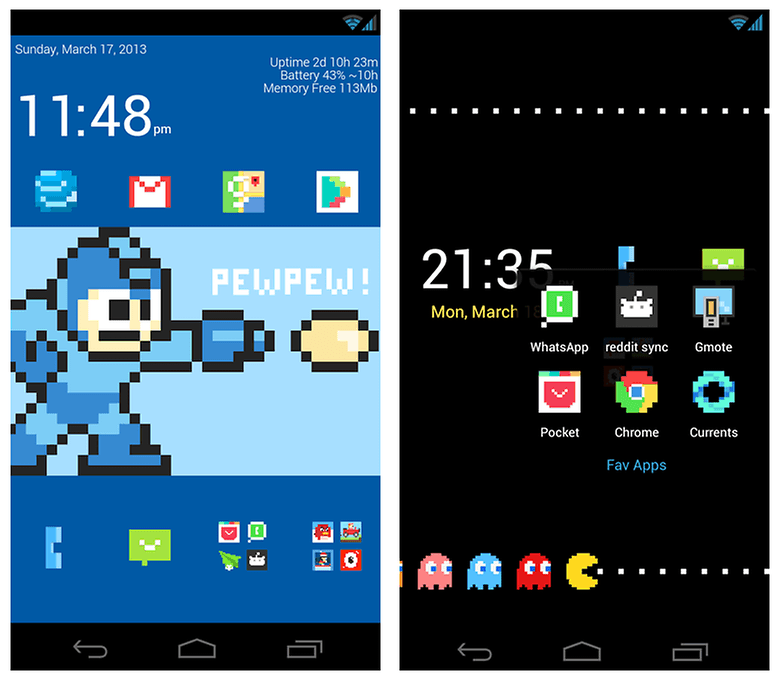 Installing this icon pack to your Android gadget will give it a nostalgic feel, and the creator has ensured the download is fully optimized for HD screens.
The Pixelicious Icon Pack is fairly similar in appearance too, although this icon pack features square icons only.
5. ICON PACK - Dessert Luck (Free)
Everybody likes delicious pudding, so it makes perfect sense that the Dessert Luck Icon pack exists over on the Play Store.
If you want to transform all of your stock Android icons into mouth-watering treats, then this is the download for you. Dessert Luck is compatible with GO Launcher, Nova Launcher, ADW Launcher and Apex Launcher, and each of the icons is uniquely food-themed for your pleasure.
Sink your teeth into Dessert Luck. It's free, after all.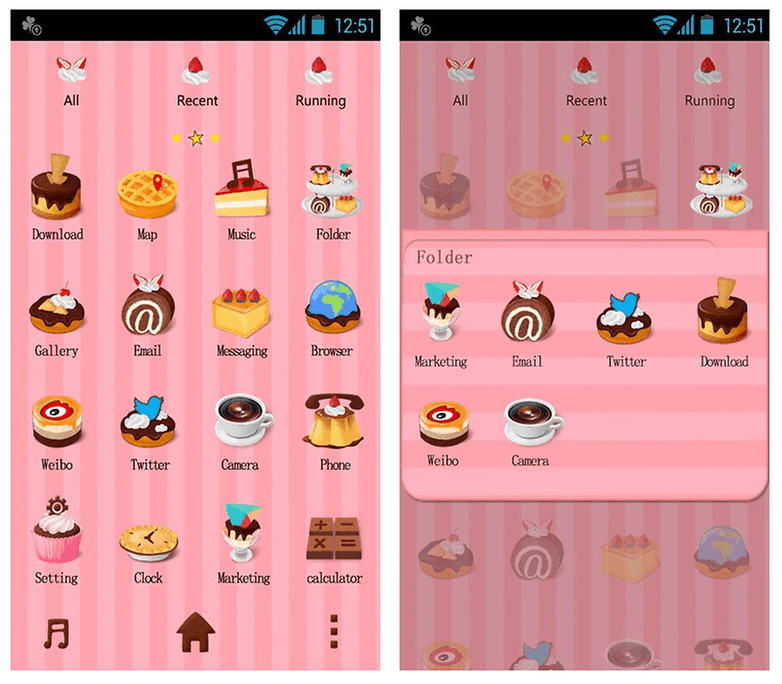 Are there any unusual Android icon packs that you've stumbled upon during your time on the Play Store? Let us know about your strangest discoveries in the comments section below, as we'd love to build on our list.