99 cent games sale roundup: World of Goo, Prince of Persia and more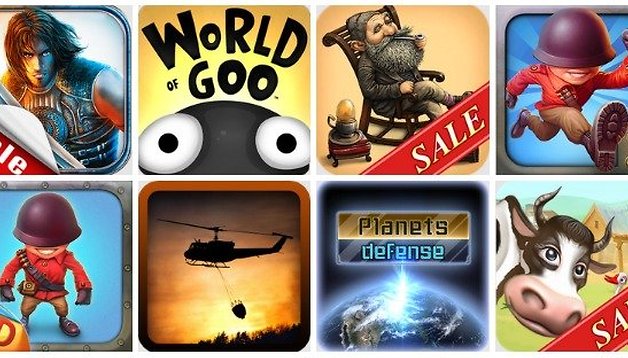 Got a spare buck burning a whole in your pocket? Or better yet, your Google Wallet? Here's a selection of great games currently on sale in the Google Play Store for just 99 cents!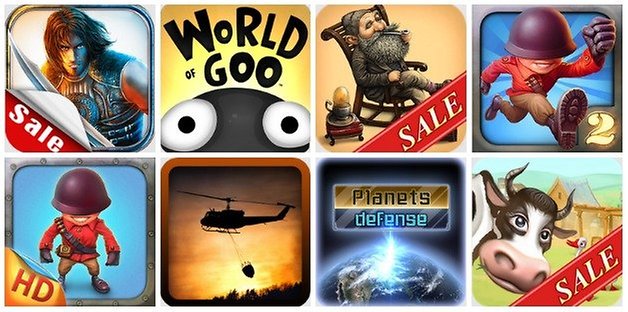 If you don't get enough running, jumping and climbing in your daily life, then Prince of Persia Shadow and Flame will certainly satisfy your virtual exercise regime. There's fourteen levels to navigate in five incredibly rich environments and everything has been remastered for touchscreen and gesture controls. There's awesome new combos to defeat your enemies as you make your way through this classic original trilogy platformer and climb the online leaderboard ranks. Take control of your destiny for 99 cents now!
World of Goo hardly needs an introduction, but if you don't already have this installed on your Android, you should get it quick smart! There's plenty of good reasons this amazing little game has won tons of awards. Discover new species of Goo Balls and use their special properties to build structures and bridges as you pave the way towards the all important pipeline to the World of Goo Corporation. There's lots of challenges in each game and an immersive world of multiplayer action as you compete to build the tallest tower online.
I grew up in the country, so I was always going to like Farm Frenzy. Seeing the ducks and livestock roam around while you focus on making money and expanding your agricultural domain is highly addictive and enjoyable. Collect eggs, make butter, cheese and cakes and shear those sheep, then get all your produce to market and equip your farm with all the necessary equipment and structures you could ever need to keep your little place in the country thriving. Ahh, takes me back...
The Tiny Bang Story just makes me want to curl up in bed and play for days. It's an immersive little world where you sift through clues in the Hobbiton-esque hand-drawn world and solve puzzles to help rebuild your little civilization, destroyed by asteroids. You'll have to strain your brain a bit if you're going to achieve your mini-game goals though, but the beautiful illustrations and enchanting music will lull you into playing for much longer than you had planned. If rain is forecasted for the weekend, you could do worse than installing The Tiny Bang Story and disappearing until Monday morning.
If you've come fresh from watching Gravity in the cinema and want to get your space on, Planets Defense will keep you on the edge of your seat. It's a 3D space defense strategy game where you'll be building fortifications to defend your planet at the same time as planning to take over others. But you'll need resources and technology if you want to succeed, so scavenge what you can, mine what you need, build atmospheres and arm your fleet for the incoming invasion. And once that's over, it's time to roll out, galactic style, and break new ground.
It's Fire Prevention Week, in case you didn't know, so while you're boning up on fire safety information, take a quick minute to install FireJumpers and see if you've got what it takes to battle real-time fires in this strangely addictive strategy game. Fight blazes all over the world, from Central park to Catalonia. You can even install the free version to get a feel for it first. If the gameplay wasn't enough to drag you in, the fact the developer studio donates a portion of all profits to support volunteer firefighters should be. So get on it!
Strap on your helmets boys, because FieldRunenrs 2 is on sale! Subatomic Studios are offering the brand-new game for just 99 cents and if you're a fan of tower defense games and awesome weaponry then you won't want to miss this. There's a whole host of great new ways to defeat the invaders, including snowmanning them, calling in an airstrike from Santa and setting booby traps like beehives. There's twenty new levels, twenty weapons and over twenty hours of awesome tower defense gameplay. What are you waiting for?
If the original is more your cup of tea, you can also get the HD version of FieldRunners right now for the same sale price.
Seen any other epic 99 cent games on sale recently? Share them in the comments!
Note: If you follow the links to the App Center and see a different price listed, never fear, you will only pay 99 cents at the checkout.