 A Complete Guide to the Galaxy Nexus Carrier Rumor-Mill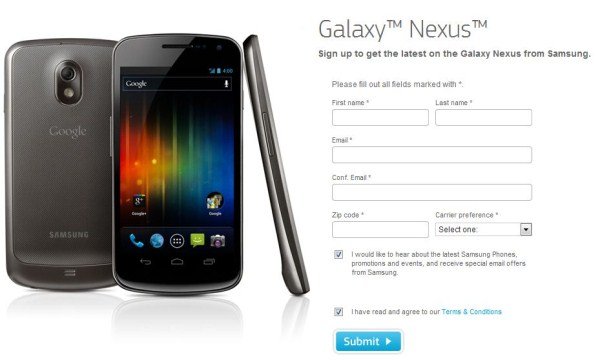 There has been endless speculation about which carriers will be getting the Galaxy Nexus. So far, the only major carrier that likely won't be getting a Galaxy Nexus (at least initially, due to network requirements) is Sprint. Meanwhile, a Verizon-branded Galaxy Nexus seems likely in the near future, as a Sammy rep. recently confirmed on the company's Facebook page.
That said, all seven carriers are listed on Sammy's website which, while hardly a confirmation, will likely lead to even more rumors and speculation that the Galaxy Nexus will see a wide release. What's more likely is that Samsung is looking at user demand, and will use registration information to decide which carrier to release the phone on first.
In any case, you can add your email address to Samsung's website here. At the very least, you'll be among the first to know where the phone will land first.
Related:
Can Galaxy Nexus' Face Unlock Be Hacked Using a Photo? Google Says No
The Galaxy Nexus Will Come with a Barometer, But It's Not for Measuring the Weather