 A New Web-Based Music Service For Android? Yes, Sir!
Some people from the XDA Developers Forum have stumbled upon a Google Music app that allows you to sync your music to a cloud. After installing the new music player for Honeycomb onto their rooted phones, several users noticed that their music started automatically synching with a mysterious cloud-based service.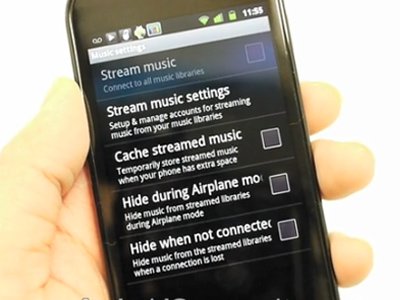 Image source: Business Insider
While the exact location of the cloud is still unknown, people have been able to listen to their songs even without their SD cards. Based on speculation from blogs, it would appear as if Google is secretly testing its music service before officially launching it. Once the official app hits the market, users will hopefully be able to store large amounts of music files to the cloud instead of clogging up their SD cards. Hopefully, the music service will resemble Grooveshark or Spotify if Google manages to come to terms with all those record label giants. I'm betting Google is influential enough to get the job done and beat Apple on getting its music service up and running.