 A Rant Against "Entry-Level" Android Phones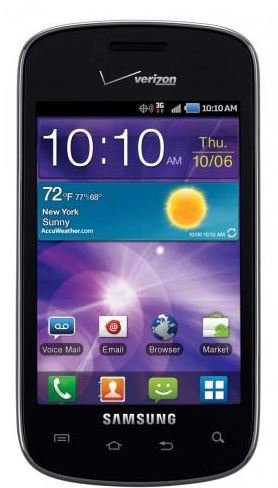 It would be more polite to just call the Samsung Illusion a "starter device"....but perhaps that would be too kind. The phone, which is heading to Verizon tomorrow, certainly won't be impressing anyone, with just Android 2.3 (the older version of Android Honeycomb), a 3.5-inch display, a microSD card slot and a 1GHz Samsung Hummingbird processor.
Sorry to rain on anyone's parade, but I fail to see how phones like this are doing any of us in the Android world any good. Sure it's good to get Android into the hands of many to increase market reach, but releasing such a mediocre device ends up hurting the Android brand in the long run. Crappier Android smartphones = more user complaints = a general souring of the potential customer to the Android brand.
I know I'm being harsh on this phone, and certainly the problem is not just the Samsung Illusion but also the scores of other cheap, crappy, plasticky devices that make it to the market. Samsung certainly is a huge component of this industry (they seem to release a new budget Android every other minute) but they are not the only manufacturer of cheapness.
Google, mind you, still receives most of their revenue from their advertising business, so you best believe getting the Android OS on as many phones as possible (however crappy) so more folks will use Google search is still a very big part of their bottom line. But, you'd think, there's gotta be a way to remain number one and not water down the brand completely.
Nothing against you, specifically, Samsung Illusion, but I'm guessing you – as well as scores of other cheap Androids – will be worthless to most consumers after a few months...at which point they'll wish they'd paid a hundred more dollars to buy something better.