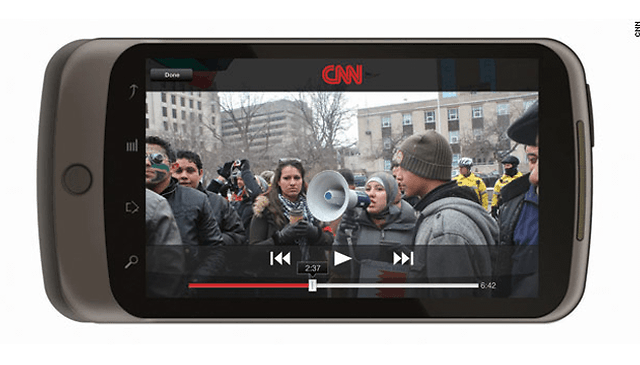 A Review of CNN's New Android App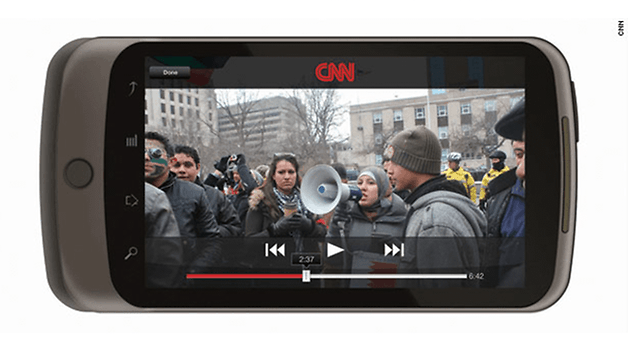 (Photo: CNN.com)
I spent my first years of university in Washington D.C. and never before have I felt more inundated by CNN. News was breaking constantly, and everything was a headline. "SOMEONE JUST FOUND A FINGER IN THEIR SALSA!!" The channel ran in our cafeteria, the rec rooms and even in our dorms, blasting its absurd claims to relevence. Walking around, it seemed as if the entire city was watching, making their decisions only after a thorough look at how their actions would be perceived by the mighty cable network.
Even though the experience of constant exposure to CNN thoroughly disenchanted me, I must admit that their Android app is pretty great. You can easily access live CNN footage, and scroll through news from around the world. The app is also fast: videos load in seconds and it is incredibly easy to fast-forward and rewind through the footage. Images weren't so sharp and the colors were over-saturated but what do you expect from a free app?
The app also contains an extension of CNN's attempt at iReport: CNN's foray into citizen journalism. This function allows you to turn your phone into a spying camera, and send the incriminating footage to CNN studios. This is a brilliant move on CNN's behalf; now the company has access to footage from thousands of phones.
The only qualm I have with the app is that when videos load, there is a large black bar at the bottom of the screen that serves no function other than to annoy you, and never goes away. Other than that, this is a worthy app for your phone.