A Strategic Approach to App Development: The Idea Stage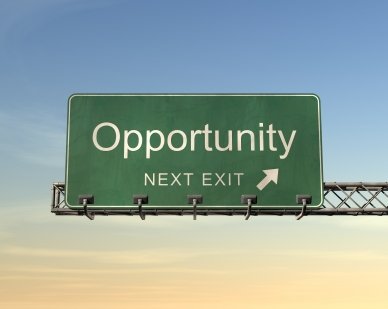 First,
The Basics:
Many developers who are developing for Android and hoping to earn money have no clear direction. This is what happens when tens of thousands developers work without any pay. But we can also see the many thousands of Android apps that have resulted from this enthusiasm. A very large part of these have been developed without a clear product plan. Developers who have problems build solutions. These solutions are tailored entirely to them and their problems. There is no clear product design, no well-thought usability.
The result is unfortunately still too often a very good approach, with insufficient results.
I realize that this argument will not meet many readers with reciprocal support. Many would say now that it is really great to have free apps despite their lack of good design or user interface. If, however, Android is truly successful long-term, it needs an ecosystem in which all parties can make money.
I think you really must from the beginning - starting with the idea - to plan your app's success.
IDEA
A good product always starts with a good idea. So far, so good! But most people tend to think the idea will suddenly pop into their heads like magic. Even if it does, this magic idea itself is not enough. A first idea is to look at repeated often then not all that doll! And vice versa: simple ideas that would actually come so each set out to be, say, out real hit.
From my perspective, it is important not to try to reinvent the wheel. Of course there are also techniques on how to approach new ideas and build successful models out of them. However, this would certainly go beyond the scope of what I'm trying to focus on here.
To simplify it, we have two categories:
Innovators


This group wants to include everyone. Or almost everyone. It is much cooler to belong to this group. They are always the guys who invent the world anew. Examples abound: Apple, Android, etc.
It is very difficult to be an innovator. Because it implies that you
a) arrived at the right time
b) created a truly innovative product
c) built something that cannot be immediately copied.
I personally see many reasons to choose a different path. But for those who want to be innovators, here are a few tips from Guy Kawasaki, a real start-up guru from Silicon Valley. I have these tips from his book "Reality Check":
"Build something you'd want to use"
You often hear that companies like Google and Apple owe their incredible success to their visionary founders who, early on, recognized the great market potential of their products. This may be true occasionally, but is usually complete nonsense! Rather, most entrepreneurs have created something that they themselves would have liked to use. So if you want to be innovative, you have to create something that has always been really needed or wanted.

"Create something meaningful"
And to the previous point, a logical question always follows: "What if you're the only person who wants your new product?' The answer is simply that real innovations make sense. You put people in a position to do old things better. Or things they always wanted to do to be able to make. The iPod is a very good example. Many people have heard music before, so it was an old thing. But the iPod creators believed that its size and simplicity offered a better way to listen to music.

"Jump on the next curve"
During the middle of the 19th Century, there was an industry that had to cut ice. During winter, business was built on blocks of ice that would be sold later. These companies were then replaced by companies that could manufacture ice artificially. After all, these new companies were not subject to fluctuating climatic conditions. The invention of the refrigerator, then, broke again from this. Refrigerators were much more useful. Real innovations occur when companies jump on the next curve - or better still (but more difficult): invent the next curve.

"Don't worry, be crappy"
One should not hesitate to deliver an innovative productthat has some flaws. The first version of an innovative product is rarely perfect. If a company waits until everything is perfect, it will likely never deliver the product. Or it will miss the market.

"Churn, baby, churn"
One can indeed deliver a product with slight defects. This does not mean that the flaws should remain so. A company needs a product with a version 1.0 to deliver. But then the company must quickly create a version 1.1, 1.2, ... 2.0. This is something that can make developers very uncomfortable, because it's already so difficult to develop the innovative product in the first place. Why do people hear only very reluctantly that their baby has quirk? Innovation is not an isolated event. It is a process!

"Do not fear polarization!"
Most companies (and people) want to create a product that appeals to almost all demographics and socio-economic classes This often means the company is forced to compromise. And this in turn creates..mediocrity! It is better to build great products that serve certain segments and make people happy. And we must not be afraid to make other segments angry or dissatisfied. The worst case is, in fact, if one gets no passionate reactions. And this happens especially when companies try to please everyone.

"Don't ask others to do something you would not do yourself"


This is actually an important test for all companies. Imagine that you have invented the best mousetrap ever. Traps the mouse around the corner better than any other previous device, has a laser tracker, a fully automatic sensor on board and runs Android. The problem is that the trap needs to be serviced by post-doctoral nucelar researchers and costs 500,000 euros. If you yourself would not accept these conditions, you can't expect your customers will do so either.


"Don't Worry About the Rich and Famous"
These people will say that your product can not be made, should not be made and that no one needs the product. Some of these know-it-alls are unimportant and can easily be ignored. The dangerous, however, are the rich, famous and influential. For because they are just as successful, innovators can affect you. But they are wrong! They are only successful because they sat on the curve before. For this reason, they can not see the next curve.

These tips are easy to read, but extremely difficult to implement. And what's more, that an innovation will be difficult anyway to mind. This brings me to another point:
Copy Cats
With Android, we currently have an extraordinary opportunity: we are still in a completely underestimated market in which there are huge growths to be made. In copying Apple and the iPhone apps that is! And here is a rich source for the successful Android app developers in the future. But time is short! You can see already today that more and more professional developers have jumped on the train and began to try to stake their claims.

What Can Be
In principle, one can assume that successful iPhone apps are likely to grow even under Android to real stars. So it's first time to check what

a) the iPhone is running successfully and
b) what runs on the Android but only in poor quality
As the product is built: What is the design? What is the style of the product? How to realize the user guide?
What is the pricing of the App? Some prices for Android apps are 30-40% lower than the iPhone. Here we then have a good indicator. Am I totally in my price range next to it?
How is the business model: a point that is often underestimated or decided quickly. Do I sell the software only once? Or do I sell virtual goods in the app? Can I charge money for updates? Can I offer an annual subscription?

How can I push my app? How can I get my app to the people? How best should I advertise?
Summary
I think all Android developers have a great opportunity if you look at the App Store a closer look. I do not want to incite clumsy plagiarism. But I think that you can be in fact still inspire and develop well-designed apps for Android. The time window for this opportunity will not remain open too long. I think that in the next 6 months, the Android App landscape change significantly. Everything will be more professional! Who wants to be there, should get started now ...