[Video] Nvidia's Tegra 3 vs. iPad's A5X: Which Performs Best?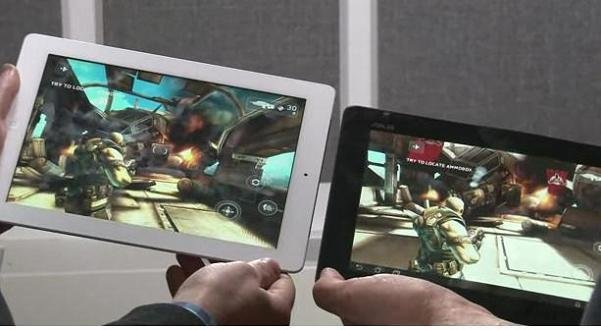 The showdown between Android and iOS got even more heated a few weeks ago at the iPad press conference when Tim Cook claimed that Apple's newest A5X processor had quadruple the graphics performance of Nvidia's Tegra 3 chip. Laptop Magazine took Apple on its word and devised a series of tests to see if the company's claims hold water. In the battle for the fastest chip, who wins – Tegra 3 or A5X? Considering Apple has been pouring millions into marketing the iPad as the fastest tablet on the block, I'd say it's a pretty important question to answer.
Graphically, it looks like the iPad really is faster at rendering 3D pixels. According to Laptop Mag, the A5X came out far ahead of Tegra 3 on GLBenchmark 2.1, rendering twice as many frames per second and more than four times as many texels (texture pixels). When it came to processing raw data, though, it looks like the Tegra 3 is the winner. The Tegra 3 outshined the iPad at both integer and floating point performance as well as in memory performance.
Laptop Magazine also recorded a comparison video featuring both the newest iPad and the ASUS Eee Pad Transformer Prime to see which tablet makes games look better. Not surprisingly, colors and details were a bit crisper on the newest iPad. But the Transformer Prime was no slouch, and there was no noticable difference in speed or performance. There were even a few "special effects" on the Transformer Prime that were missing on the iPad, although that's just because the games tested were optimized for use on Tegra 3 devices.
In conclusion, it looks like Apple's A5X processor is around twice (not four times!) as fast as Tegra 3 when it comes to rendering pixels. But on nearly every other test, the chip falls behind Nvidia's. In any case, Tim Cook seems to have exaggerated just how much faster the A5X processor is when it comes to graphics performance. In fact, he doubled the true number just to get into the headlines. Apple: keepin' it classy.