"Twice the Details" – the ASUS Full HD Transformer Prime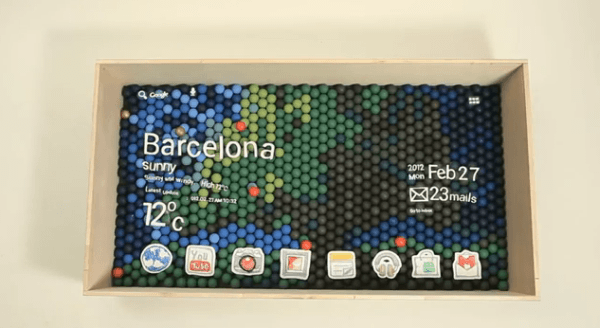 After the ASUS Transformer Prime was first released, the Taiwanese company teased us with hints about a full HD successor with an even more detailed screen. Otherwise known as the ASUS TF700T, the "Full HD" Transformer Prime ratches up the pixel density from 1,280 x 800 pixels to 1,920x1,200 pixels. Essentially, when it's released it'll be the best tablet display on the market – by far. Now the company has released a teaser video that explains the increase in pixels in marble form. Check it out!
Reviewers have been rightly impressed by the outstanding screen quality on this device and apparantly it represents a very noticable improvement over the original Transformer Prime. Take a hands-on look at the device below and tell me you're not impressed:
Did you see Shadowgun on this thing?! DAMN. Even while watching a video of the screen, I can still tell that this is one high-end device. As you can see, it is just as fast as the original Transformer Prime, even with the extra pixels. That's it; I'm sold. And I hope that when they release this baby, they'll lower the price on the original Transformer Prime for the rest of us. Whadaysay, ASUS? Is it just my imagination, or is this Taiwanese company scoring home runs with every device they've been releasing these days?