 [Rumor] ASUS to Release First Nexus Tablet in May for $249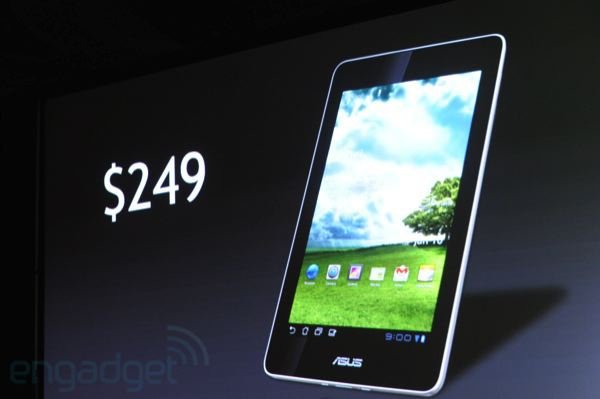 A rumor circulating around the interwebs points to ASUS being the first manufacturer to create the Nexus tablet. According to Digitimes, ASUS is working with Google to create a 7-inch tablet aimed at the Kindle Fire crowd for a price tag of just $199-$250. If true, it would be the first Nexus anything to be released as a "budget" dervice.
ASUS recently revealed a 7-inch tablet with similar specs at CES this year. Called the "MeMo Me370T" (doesn't that just slide right off the tongue?) it featured a Tegra 3 processor and respectable 1280x800 resolution display. The Kindle Fire, mind you, has a1GHz TI OMAP processor and a 1024x600 display, so it would be a good competitior.
According to DigiTimes, the device could ship as early as May. Of course this is all rumor and speculation at this point, although I'm sure many ASUS fans would love it if the company got to create the newest Nexus tablet. What do you guys think? Do you believe Google is planning on releasing a budget Nexus tablet sometime in the next two months? I want to believe, but DigiTimes isn't always the most reliable source for such things.