ASUS Padfone Will Be Eating Yummy Android Ice Cream Sandwich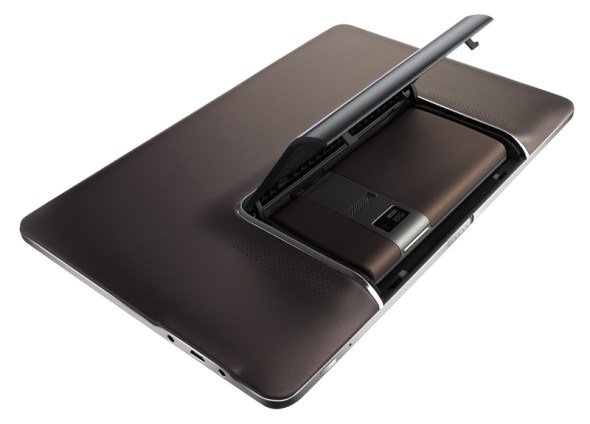 ASUS has announced that its upcoming phone-swallowing Android tablet will be running on Ice Cream Sandwich. The new Android operating system will allow the aptly-named Padfone the ability to rapidly switch screen-sizes once the phone is lodged in its accompanying tablet.
The ASUS Padfone will be released sometime around the end of 2011 and will offer the ultimate combo for phone-and-tablet lovers. The 4.3 inch smartphone will also be able to charge itself within its 10.1 inch tablet dock.
The Padfone is one of the more obvious choices for Android Ice Cream Sandwich, but is one of the first devices we've heard about that'll feature the OS. The other device, of course, is the upcoming Nexus 3.
Would you buy one of these Padfones? Think they're brilliant or a bit bizarre? Let us know below!