ASUS Transformer Prime Hands-On With Demanding 3D Games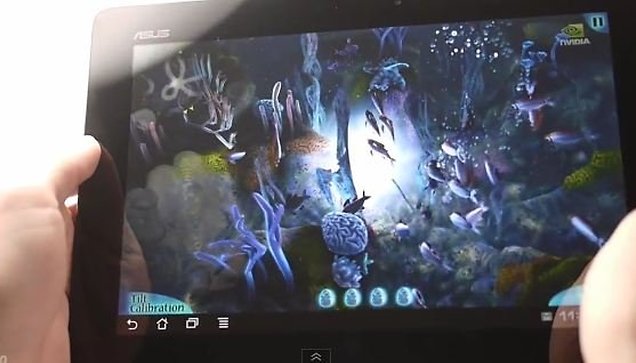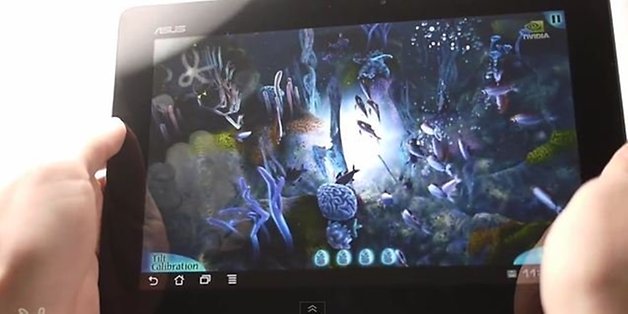 Perhaps nothing shows off the processing power of the most badass tablet processor around — the Tegra 3 – like a particularly demanding 3D video game. In the following three hands-on videos below, you can see the Tegra 3-enabled Transformer Prime doing what it does best — taking on hardcore games with ease. Let's take a look, shall we?
Chidori
The Chidori game was designed specifically for the ASUS Transformer Prime just to show off the capabilities of a Tegra 3 processor. You can see, in the upper left hand corner, all the different cores that are operating during gameplay – all four cores are used during much of the game. The game is not ready for wide release yet, but it certainly looks impressive with all of those 3D boxes and realistic shadowing effects.
Glowball
Glowball is a game we've seen in many demos for Tegra 3. The game involves rolling a ball around a carnival or deep-sea environment and interacting with various elements like clowns or fish (or clownfish). It's not a completely fully formed game, but looks gorgeous nonetheless, with incredible lighting effects and amazing attention to detail.
Bladeslinger
Bladeslinger is a Western shoot-'em up game – with aliens. The game is still in development but should be available in first half of 2012. It looks quite cinematic and detailed, especially the fire and shooting elements.
Well, it disappoints us that these games won't be available for purchase immediately, but this platform sure shows promise, eh? You'll still be able to purchase enhanced versions of Shadowgun and Riptide GP as soon as you've bought your Transformer Prime.