 AT&T Rolling Out Gingerbread Updates to All Post-Paid 2011 Android Phones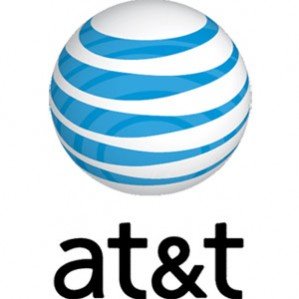 AT&T has already rolled out a Gingerbread update for Motorola Atrix, but it looks like that's just the beginning of what will be a full Android 2.3 Gingerbread update for every single postpaid Android smartphone introduced in 2011. HTC Inspire will be the next to receive the update while other models will receive an update before the end of the year, including:
LG Phoenix
Pantech Crossover
Samsung Captivate
Samsung Infuse 4G
Where applicable, the updates will be delivered over the air, but some might require "PC intervention."
Gingerbread, of course, offers a number of improvements, including user interface refinements, speedier response times and more robust battery management capabilities. For AT&T's full presser, take a peek below:
AT&T Customers to Enjoy Gingerbread

Android 2.3 Debuted in the AT&T Portfolio with HTC Status, All Post-paid Android Smartphones Released in 2011 Planned to Receive 2.3 Upgrade

Dallas, Texas, July 25, 2011

Key Facts


AT&T* confirmed that upgrades to the Android™ 2.3 (Gingerbread) platform are planned for all post-paid Android smartphones already introduced this year.
Motorola ATRIX™ 4G users will receive an update to Android 2.3 beginning today and HTC Inspire™ 4G users will receive the update in the coming weeks.

Motorola ATRIX 4G update will also provide the ability to download applications from third-party stores.

HTC Status™ arrived in stores July 17, the first AT&T smartphone running Android 2.3.


Upgrade Details

Customers who purchased an Android smartphone from AT&T introduced in 2011 can expect to receive an update to Android 2.3. All of these devices are planned to be upgraded from Android 2.2 to Android 2.3, also referred to as Gingerbread. In addition, Samsung Captivate™ owners will be able to upgrade to Gingerbread.

Delivery methods will vary by device. Whenever possible, upgrades are delivered over-the-air (OTA), however in some cases the size of the file needed to install the update will require the user to connect via Wi-Fi or connect the phone to a PC to install the update. Factors such as manufacturer-defined software and other device performance improvements result in each device requiring a separate update which will vary in timing.

Beginning today and continuing over the next few weeks, Motorola ATRIX 4G users will be prompted to install the update. To download the update, users must be connected via Wi-Fi. In August, HTC Inspire 4G users will be notified that the update is available and can be downloaded when connected to a Wi-Fi network. AT&T smartphone users can access at any one of the company's more than 26,000 Wi-Fi hotspots at no cost.
The AT&T smartphones planned for a Gingerbread update are:


HTC Inspire™ 4G
LG Phoenix™

Motorola ATRIX™ 4G

Pantech Crossover™

Samsung Captivate™ 4G

Samsung Infuse™ 4G

Android 2.3 (Gingerbread)

Gingerbread delivers a number of improvements, such as user interface refinements, refined copy/paste functionality and speed enhancements. The upgrade offers improved power management that offers a more active role in managing applications in addition to an improved on-screen keyboard with multi-touch support that makes typing faster and more accurate.

*AT&T products and services are provided or offered by subsidiaries and affiliates of AT&T Inc. under the AT&T brand and not by AT&T Inc.
4G speeds delivered by HSPA+ with enhanced backhaul. Available in limited areas. Availability increasing with ongoing backhaul deployment. Requires 4G device. Learn more at att.com/network.

Access includes AT&T Wi-Fi Basic. Wi-Fi enabled device required. Other restrictions apply. See www.attwifi.com for details and locations
Android is a trademark of Google, Inc.