AT&T to Introduce Cheapest 4G Android Ever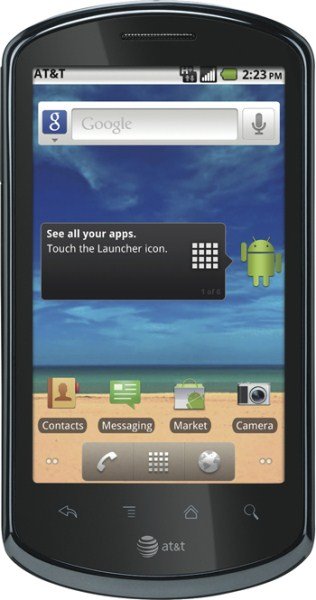 When it comes to cheap-o phones, Huawei has long been the go-to manufacturer. While there are cheaper smartphones out there, Huawei's Impulse 4G will be the cheapest 4G phone available on any network. The phone will be released for $30 on AT&T on September 18th, with a two-year contract.
The phone's specs aren't jaw-dropping but certainly aren't puny either. We're talking Android 2.2, an 800 MHz processor along with 512 MB of internal storage – not much, but the Impulse 4G also has a micro SD card slot good for 32GB more storage. The phone's also got a 3.8-inch 800x400 resolution screen and a 5MP camera.
For those on the fence about dropping $200 for the newest high-tech wonder, the Impulse 4G may present a compelling alternative. According to Nielson, 55 percent of people who bought a cellphone in the last 3 months chose a smartphone, which means a lot of people are upgrading from less capable phones. AT&T's making the transition seem more attractive budget-wise by offering options for those who want a smartphone but don't want to shell out the big bucks.
But these phones also tend to have big drawbacks. For one, they tend to slow down considerably in the weeks after purchase and are not usually adept at sophisticated apps and gameplay. Still, this one's gotta hold appeal for someone out there.