 [Accessories] Sony Tablet S Docking Station Hands-On Video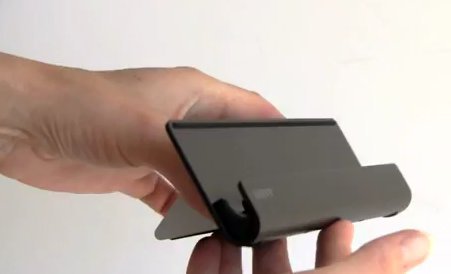 So far, the reviews of Sony's Tablet S have been very positive; it seems the tablet offers a truly unique experience and design compared to the other Honeycombs out there. But does the tablet's uniqueness extend to its official accessories?
Certainly the docking station adds to the theatricality of Sony's new tablet since it can transform the tablet into a moving picture frame or elegant digital clock. From this review, it looks like it also enables easy access to video media and music. There is no HDMI output, though, which makes the nearly $50 official price seem a bit too high. What do you think?